Thousands flooded the South Carolina statehouse lawn Saturday for a conservative rally advocating for the defunding of Planned Parenthood and reversal of the Supreme Court ruling that makes same-sex marriage legal in all 50 states.
The pro-traditional family and pro-life rally was attended by Texas Sen. and 2016 presidential candidate Ted Cruz as well as South Carolina Sen. Tim Scott, WIS-TV reported.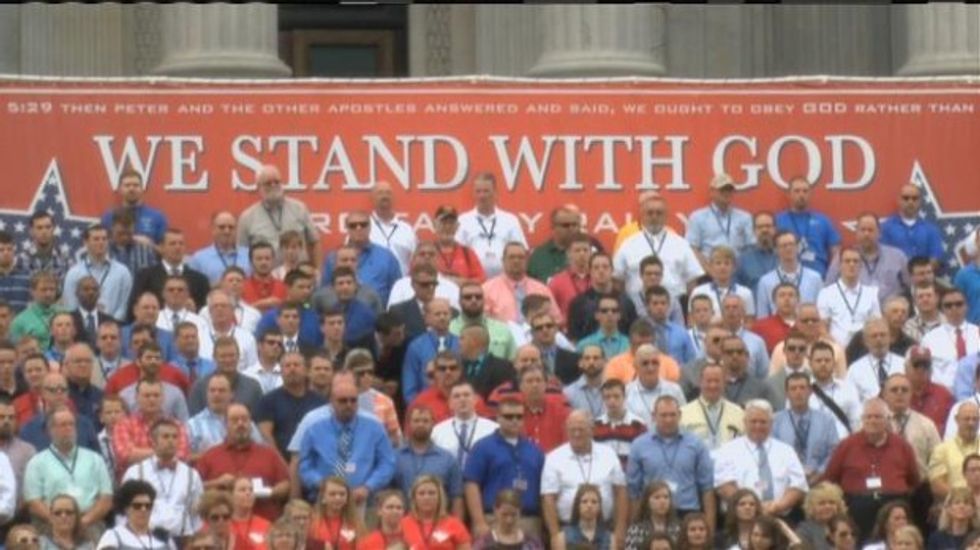 Image source: WIS-TV
"It's a blessing that there are Christians in this America that are standing up for God," one woman who attended said.
"A lot of the laws that have been passed are not biblical. And that's the most important place to stand on," another said.
David Gibbs with the National Center for Life and Liberty was also at the rally.
"They want their rights protected," Gibbs said of the thousands who were there. "They want their freedom of religion and their freedom of speech to be honored as it has been since the founding of our nation."
wistv.com - Columbia, South Carolina
(H/T: WIS-TV)
– 
Follow Jon Street (@JonStreet) on Twitter