© 2023 Blaze Media LLC. All rights reserved.
Days After WDBJ On-Air Shooter Killed Reporter, Photographer and Himself, One His Closest Friends Received a Package
"OK, so I guess my first suicide note is finished...Oh wait a sec...we only get one per lifetime...oooops."
Days after his close friend, Vester Lee Flanagan, killed a reporter and photographer on live TV, Robert Avent reportedly received a package in the mail.
It was from Flanagan.
Avent told the New York Daily News that he received the package, full of letters, documents, photographs, driver's licenses, student IDs and other items, on Saturday. Some of the items offer new insight into the killer's mindset. Avent also claimed he is one of the last people to speak to Flanagan before he fatally shot himself following the on-air killings.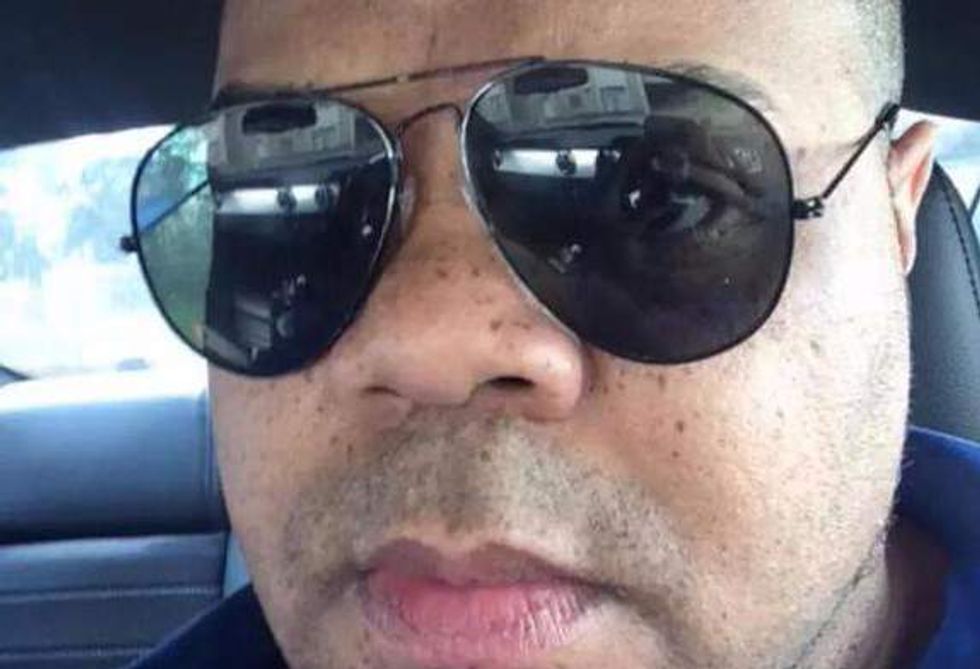 Vester Flanagan
In rambling letters reviewed by the Daily News, Flanagan wrote about not being able to "score" after he previously got paid as much as $2,000 in one night to sleep with a man while he was working as a male escort.
"Life was so much better back in" those days, Flanagan reportedly wrote in another letter.
The killer also hinted at suicide in one letter: "OK, so I guess my first suicide note is finished...Oh wait a sec...we only get one per lifetime...oooops."
Also included in the package were "check stub receipts" that were apparently from Flanagan's past time as a male prostitute, according to the report.
In another revelation, Flanagan reportedly texted and spoke to Avent on the phone as police were searching for him. After admitting he did something "very bad," Flanagan texted, "I'm sorry, I had no other choice," according to Avent.
However, the friend said the text was so strange and vague that he brushed it off and went to work.
When Avent later called him back and asked, "Hey, what's going on with that text," Flanagan responded, "Oh, I did something this morning." Avent recalled how calm Flanagan was as he spoke.
"I shot and killed two people," Flanagan said in a calm voice, according to Avent.
"No, you didn't," Avent remembered saying. That's when he says Flanagan told him to watch CNN and hung up the phone.
The two reportedly spoke again as police were closing in on Flanagan. Avent said his friend made it clear he didn't plan on going to prison.
"Well, you know, I just feel, I didn't like those people," Flanagan reportedly replied when his friend asked him why he killed two people. Flanagan had accused one of his victims, Alison Parker, of making racist comments -- which were later revealed to have been innocent phrases -- and the other, photographer Adam Ward, of complaining to HR about him.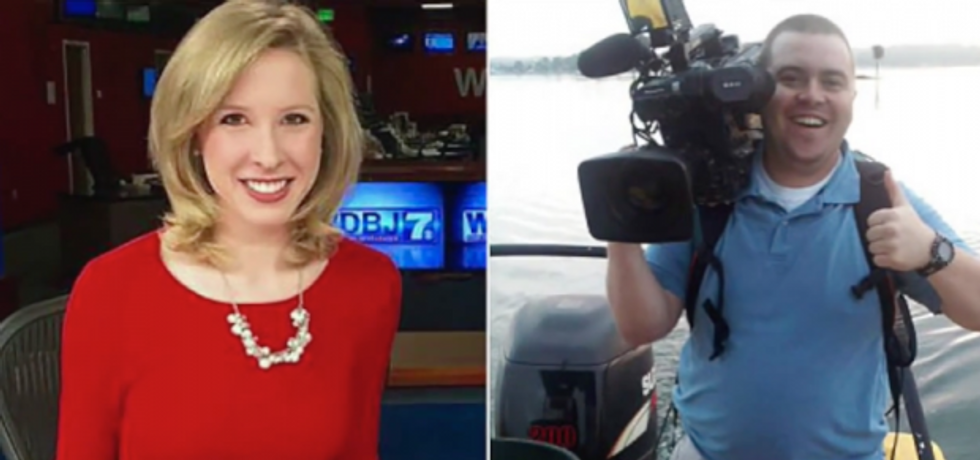 Alison Parker and Adam Ward as seen in a tribute by WDBJ. (Image source: WDBJ-TV)
The New York Daily News has more on that reported exchange:
"Man, I'm not going to prison. I'm going to shoot myself in the head," Flanagan said, according to his friend.

"He asked me if there was anything I wanted to say before he goes," Avent recalled. He struggled with what to say on the spot.

"He said, 'Come on, spit it out! I don't have much time,'" he recalled.

"I said, 'Just don't do it,'" Avent said. "He said, 'I love you and thank you for being there for me.'"

Flanagan told Avent he had to go and abruptly hung up.
After that conversation, Avent said he didn't get an any to any future calls.
Read the full report here.
---
Want to leave a tip?
We answer to you. Help keep our content free of advertisers and big tech censorship by leaving a tip today.
more stories
Sign up for the Blaze newsletter
By signing up, you agree to our
Privacy Policy
and
Terms of Use
, and agree to receive content that may sometimes include advertisements. You may opt out at any time.