Democratic presidential candidate Hillary Clinton is seeking to raise money off of the debate over funding Planned Parenthood, asserting that Republicans want to "go after" women's health.
An email to supporters Monday under Clinton's name said the campaign is launching "Women for Hillary."
"I have to admit, I take it a little personally when Republicans go after women's rights, and women's health especially," the email said. "Their extreme views are out-of-touch and out-of-date. We need to make sure not one of them becomes president. The way we do that is by engaging as many women in this campaign as possible."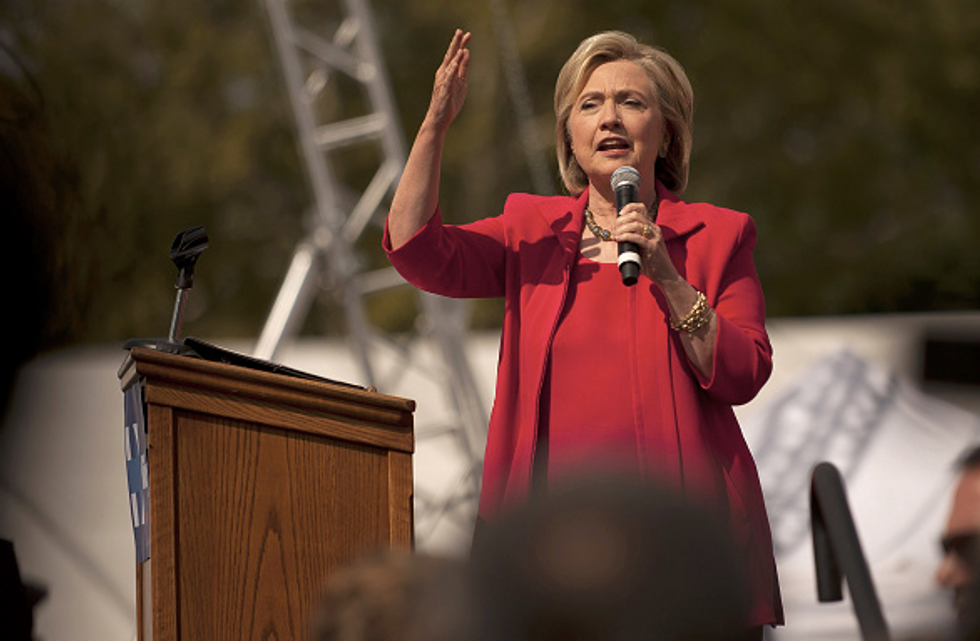 Democratic presidential candidate and former U.S. Secretary of State Hillary Clinton speaks to guests gathered for a campaign meeting on the campus of Case Western Reserve University, Aug. 27, 2015 in Cleveland. (Photo by Jeff Swensen/Getty Images)
She asks for a donation of at least $1, with a link.
The email did not specifically identify Planned Parenthood, which gets about $500 million in federal funding each year.
The statement about women's health comes days after Clinton compared Republicans to terrorists for pushing to defund Planned Parenthood, the nation's largest abortion provider.
The renewed push for defunding and an investigation came after shocking videos that seemed to show Planned Parenthood executives and employees discussing selling aborted body parts.
"No matter your gender, I hope you'll contribute $1 or more before midnight to become a founding donor of Women for Hillary," Clinton said.