After watching Republican presidential candidate Donald Trump riff about longtime Hillary Clinton aide Huma Abedin and her marriage to Anthony Weiner for several minutes, "Morning Joe" co-host Mika Brzezinski was momentarily at a loss for words.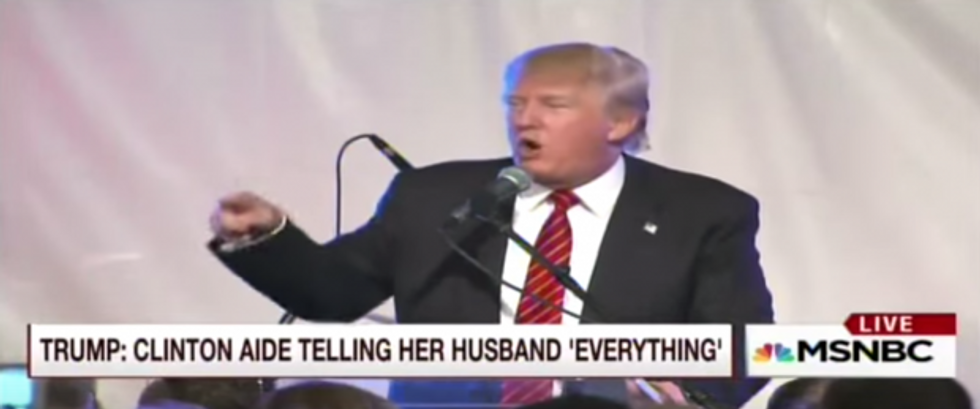 MSNBC
"So, Huma is getting classified secrets, she's married to Anthony Weiner, who's a perv," Trump said over the weekend. "He is! … So, she's married to a bad guy…Do you think there's even a 5 percent chance she's not telling Anthony Weiner, now of a public relations firm, what the hell is coming across? Do you think there's even a little bit of a chance? I don't think so."
Trump's remarks, at times, resembled more of a stand-up routine than a political speech. He referred to Weiner's sexting scandal as the "bing, bing, bing," as he pretended to text at the podium.
When the MSNBC cameras cut back to Brzezinski and co-host Joe Scarborough, Brzezinski was seemingly unsure how to react.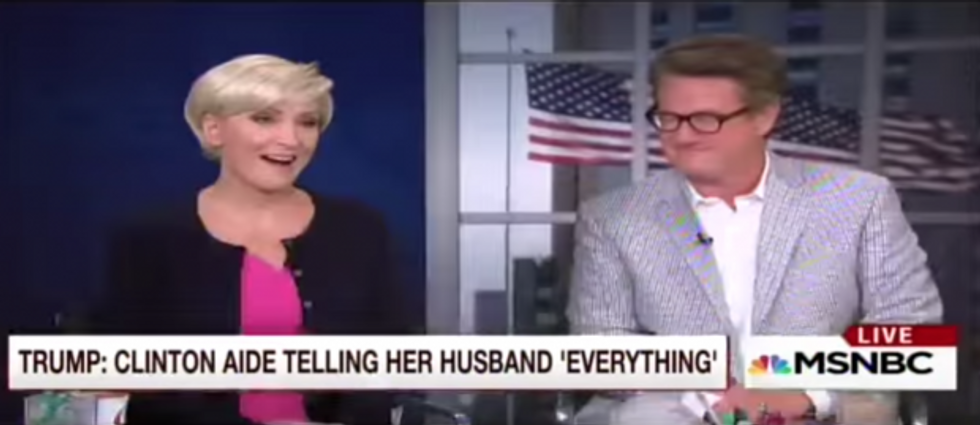 MSNBC
After a brief moment of silence and stumbling a bit to find her words, Brzezinski asked political analyst Steve Schmidt if Trump's attack on Abedin was "fair game."
"I think it's an improvisational routine," he replied. "I truly think when he gets up in front of a crowd, he lets it rip and he's responding to the energy in the room."
Another MSNBC guest argued Trump's comments about Abedin were "rankly sexist."
Watch the segment -- including the Trump clip -- via MSNBC:
---