A wooden idol that once stood at more than 17 feet tall was recently found to be 1,500 years older than previously thought, which experts say is "important for understanding the development of civilization and [...] humanity as a whole."
The Shigir Idol, which was discovered in 1890 in a Russian peat bog, was originally dated in 1997 to be 9,500 years old. According to the Siberian Times though, scientists more recently, taking a sample from the center of the engraved sculpture, dated it to be 11,000 years old.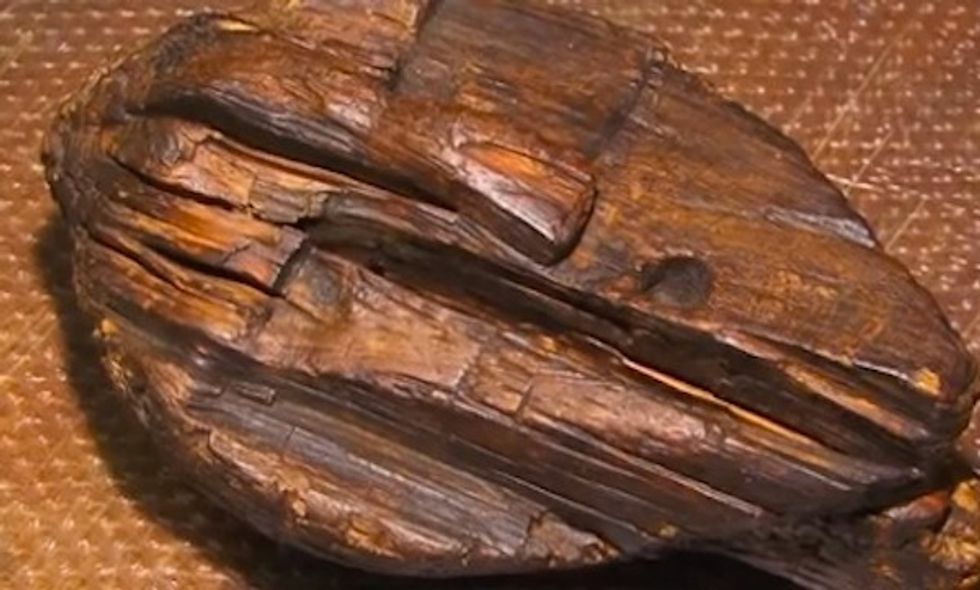 Image source: YouTube
This would make it the "oldest monumental wooden sculpture in the world, a news release about the discovery stated (translated via an unofficial translation).
Thomas Terberger with the Lower Saxony State Office for Cultural Heritage told the Siberian Times that the age of the idol "exceeded our expectations."
"This is an extremely important data for the international scientific community," he said. "It is important for understanding the development of civilization and the art of Eurasia and humanity as a whole."

Image source: Владислав Фальшивомонетчик via Wikimedia
Researchers also examined the sculpture with a microscope and found a previously unidentified image.
"Until now it was believed that the idol of seven images," Svetlana Savchenko, a researcher at Urals Sverdlovsk regional museum, said in a statement. "In addition to the head [having an] additional person (or masks) on the body idol — three on the front of the plane and three on the back. At the ornament of these masks form a series of figures. It turns out that there is another mask."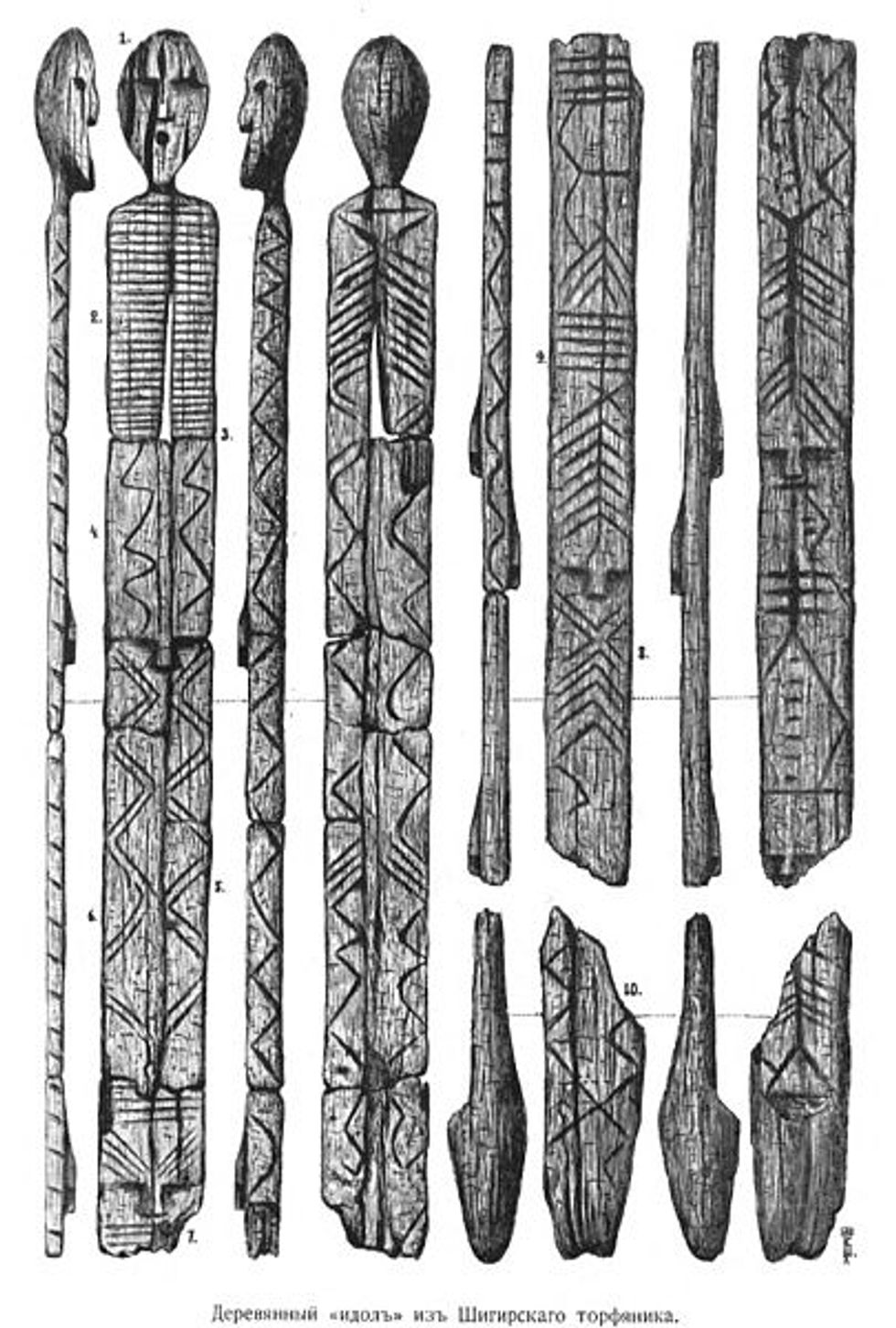 Image source: Tolmachev V.Y. via Wikimedia
Savchenko said that the "spiritual world of the ancient Urals, [who] lived in the Stone Age, [is] in fact much more complicated than we thought before."
Watch this video showing the idol:
(H/T: Huffington Post)