A new NBC/Marist poll shows Sen. Bernie Sanders (I-Vt.) increasing his lead over former secretary of state Hillary Clinton as the two both vie for the Democratic presidential nomination.
According to the poll, Sanders has increased his lead to nine points over Clinton in New Hampshire, leaving him with a total of 41 percent of Democratic voters and Clinton with 32 percent. Vice President Joe Biden, who has not yet announced a presidential bid, has 16 percent of Democratic voters. The other Democratic contenders came in at 1 percent or less.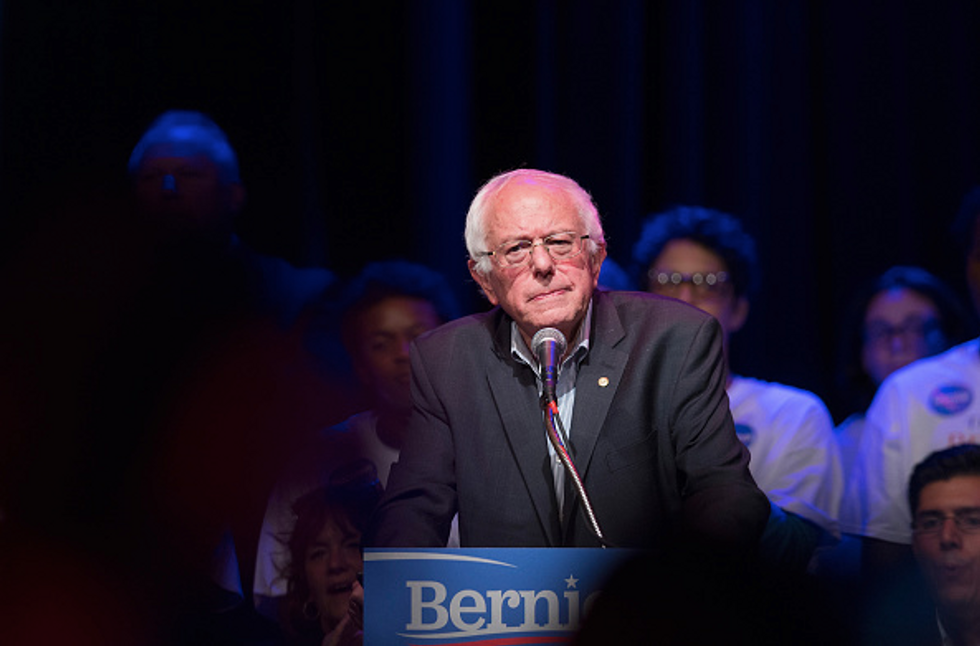 CHICAGO, IL - AUGUST 17: Democratic presidential candidate U.S. Sen. Bernie Sanders (I-VT) speaks to supporters gathered for a meet-and-greet fundraising reception at the Park West on August 17, 2015 in Chicago, Illinois. Sanders' visit to Chicago follows a campaign trip to Iowa. (Photo by Scott Olson/Getty Images)
The new poll also showed Clinton appearing to be rapidly losing her lead in Iowa to Sanders as her lead has dwindled from 24 points in July to 11 points. 
Business tycoon Donald Trump maintained his lead in the Republican field, the poll showed. Trump has a 16 point lead in New Hampshire and a seven point lead in Iowa. A SurveyUSA poll showed Trump polling leading Clinton in a head-to-head matchup.
Read more about the latest NBC/Marist poll here.