A second review of emails that traversed through Hillary Clinton's personal server concluded that they did contain highly classified intelligence when the Democratic frontrunner received them, The New York Times reported Monday night.
An earlier review by the inspector general drew a similar conclusion earlier this year, but was disputed by the Clinton campaign.
The second review, conducted by the Central Intelligence Agency and National Geospatial-Intelligence Agency, found that "Top Secret" information was sent to Clinton in 2009 and 2011, according to the Times.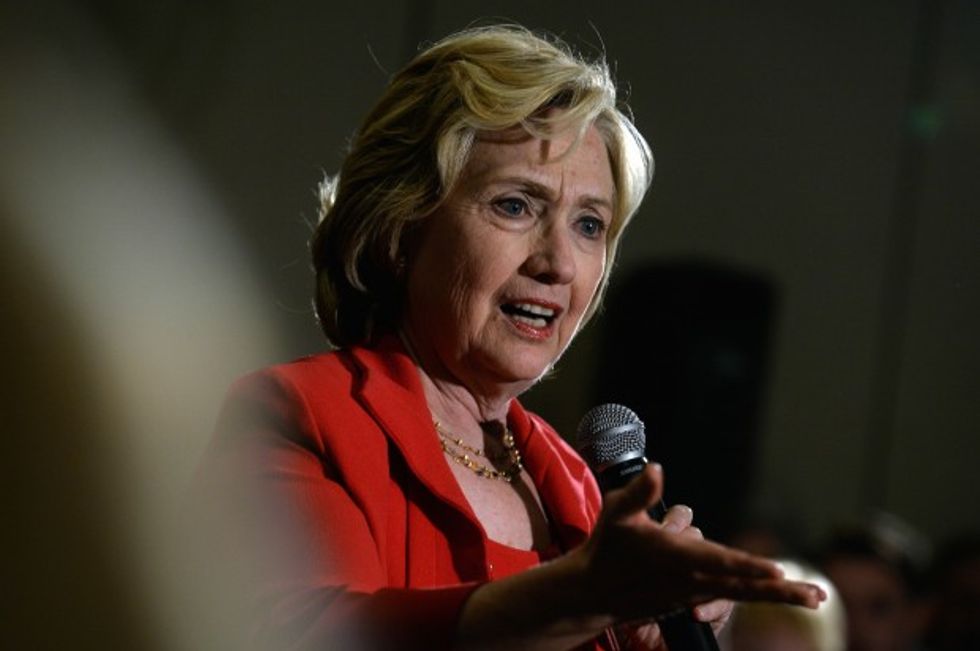 (Photo by Darren McCollester/Getty Images)
Clinton's campaign, however, sought to characterize the findings as a bureaucratic disagreement.
"Our hope remains that these releases continue without being hampered by bureaucratic infighting among the intelligence community, and that the releases continue to be as inclusive and transparent as possible," campaign spokesman Nick Merrill told the Times.
On Monday, Clinton told the Associated Press that she didn't need to apologize for using the private email server because "what I did was allowed."
The likely-Democratic nominee also insisted again that she never received classified information on her server.
"I did not send or receive any information marked classified," Clinton told the Associated Press. "I take the responsibilities of handling classified materials very seriously and did so."
—
Follow the author of this story on Twitter and Facebook: