Lydia Marquez was getting ready for work last week, putting on her uniform, when her son asked her "why."
Why was she going to work? Why was she a cop?
Her son might be in the "why" stage, but Marquez, in light of recent news of a Texas deputy being shot "execution-style" and others ambushed, has been thinking the same thing. She's a Miami-Dade police officer.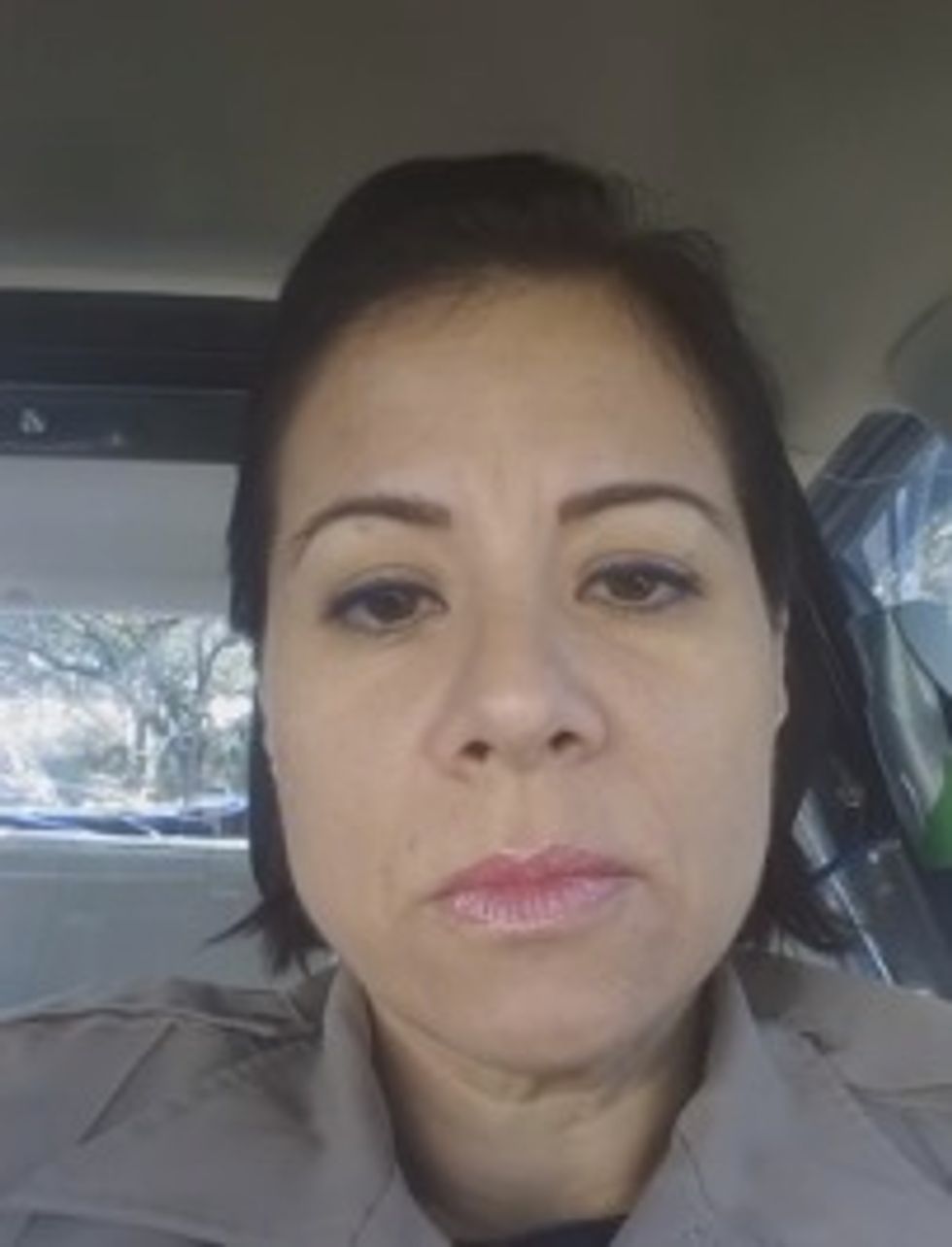 Lydia Marquez said she filmed her thoughts about officers' work and how "all lives matter" for those who don't have the opportunity to speak out this way. (Image source: YouTube)
She filmed a video of her answer, posted it to Facebook and YouTube and let the Internet do its thing.
"I told him, 'Because Mommy cares, Mommy cares. I care,'" she said.
"When you fill out any official document for credit, a job, anything, it asks you what your authenticity is. It asks you what your gender is. It asks you if you're black, if you're white, if you're Hispanic, if you're American Indian, if you're Asian. It asks you all those personal questions.
"Yet when you call 911, the person who answers doesn't stop you and ask you any of those questions. They ask you, what's your emergency? How can we help you?
"And you tell them what the issue is because when you call 911 it's because you need help. Be it that it's fire that responds, be it that it's us, be it it's both of us, you need help. Because if not you wouldn't have dialed 911," the mother of two said.
From there, she explained that dispatchers give them the information and they respond accordingly.
"We're putting our lives on the line here. We're going to you because you need us, not knowing exactly what we're going into. People don't understand that," she continued.
"We don't ask that dispatcher 'Hold on, is it a black person who's calling? Is it a white person who's calling?' That doesn't matter because we don't care. We don't care at all. It's not about color. It's not about any of that.
"It's about the fact that all lives matter," she said.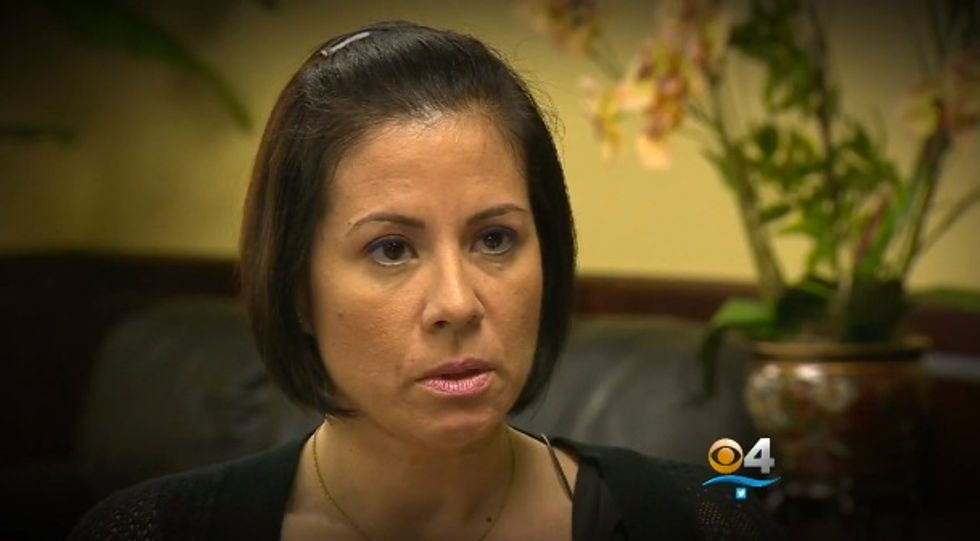 Image source: WFOR-TV
Marquez went on to say when she accepted her badge, she swore an oath, an oath that she was "going to protect and serve all people."
"The oath is colorblind," she said. "It doesn't care about all that. And all of us that have these badges don't care about all that either.
"Yeah, we all have our bad apples, who doesn't? And people forget that," the officer said. "When you're running away from something because you're in fear for your life, we're running into it.
"When I kiss my children in the morning before I got to work and tell them I love them, I don't know if I'm going to be coming back at the end of the day. I don't know, especially nowadays," she said. "It's hard, it's really hard, but I'm here. Why? Because I care.
"All lives matter," she said, looking pointedly at the camera. "Everyone's life matters."
Watch the poignant video:
After her post from last week went viral, WFOR-TV spoke with Marquez who said she filmed it for "those of us who couldn't and I'm proud of that."
"The fact that we're targeted – because we are being targeted – you don't go 'eeny, meeny, miny, moe' and pick the police car to break into it," she told the news station, which noted some recent targeting of Miami-Dade officers. "The stress we already deal with is large and with everything that's happening it has grown so luck that I'm amazed how most of us officers are coming to work."
Watch WFOR's report:
(H/T: Huffington Post)