When a football fan loses a friendly bet with pals, the resulting comeuppance ranges widely — but is almost always somewhat humiliating and psychologically difficult to carry out.
Maybe the losing fan wears a jersey from a hated team and sings its fight song at top volume in public. Maybe posters of the winning team's players are hung in the sad fan's office for a week.
For Justin Chapman — who lost a bet with his friends that the Houston Texans would defeat the Dallas Cowboys in a preseason game last weekend — his punishment looks plenty embarrassing.
First he has to wear a pink dress on a street corner —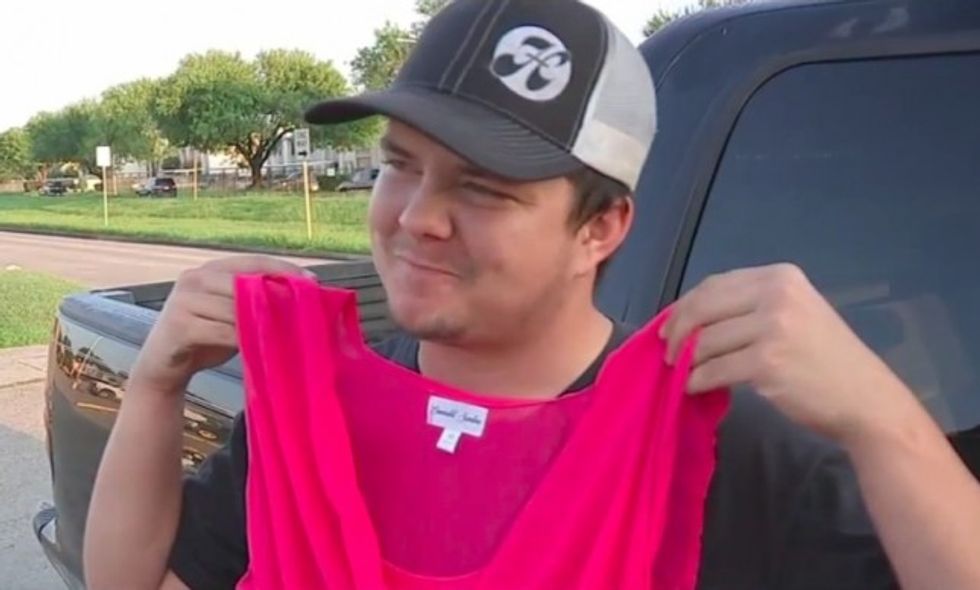 Image source: KTRK-TV
— while holding a cardboard sign that reads "Cowboy butts drive me nuts."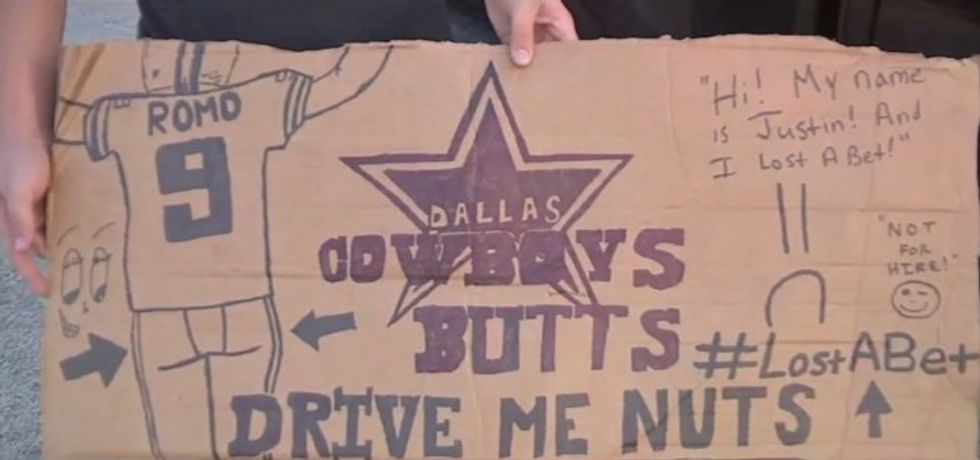 Image source: KTRK-TV
You don't want to see a preview, do you? Too bad: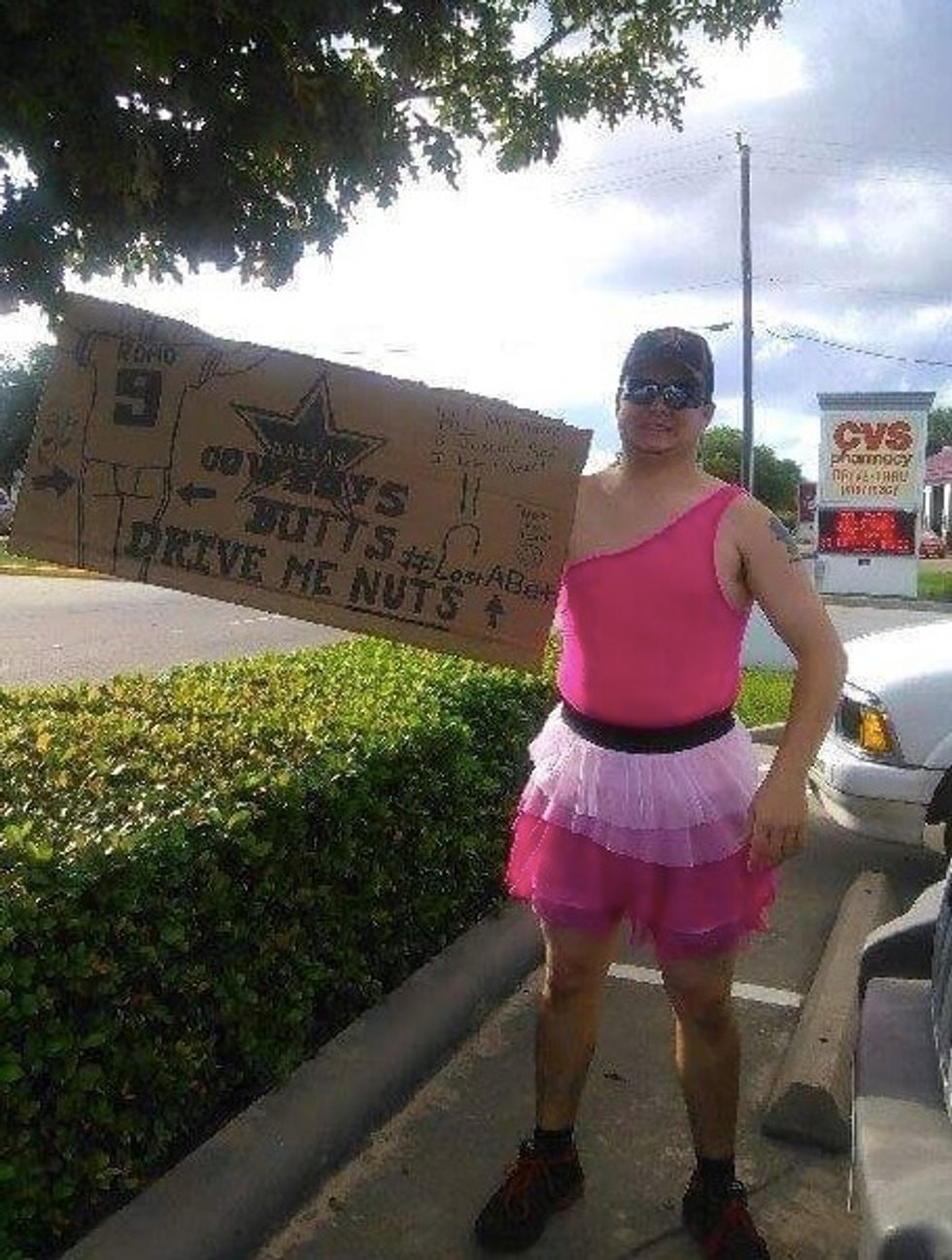 Image source: Facebook
Despite the humor in it all, Chapman decided to turn his punishment into a worthy cause.
"I believe that the police officers in this country ... need more support," he told KTRK-TV. "They need to know that ... we've got their six as well."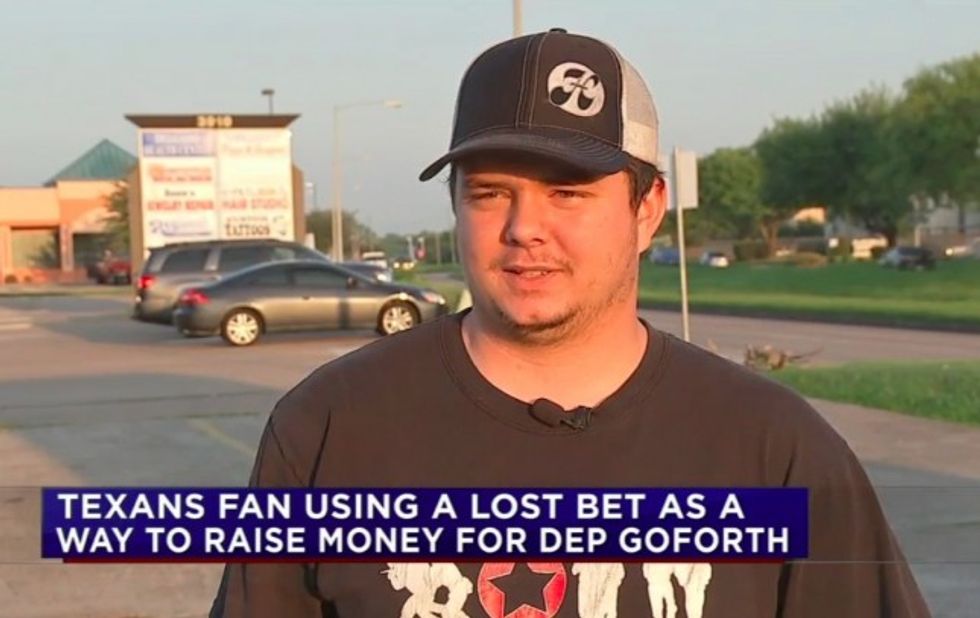 Image source: KTRK-TV
So while the hurting Texans fan pays his dues Wednesday between 4 and 8 p.m. at the corner of Fairmont and Burke in Pasadena, Texas, he'll also collect donations for the family of slain Harris County Sheriff's Deputy Darren Goforth.
While he was in uniform pumping gas into his patrol car late last month, Goforth was shot multiple times from behind, heightening concerns about police safety nationwide.
—
Follow Dave Urbanski (@DaveVUrbanski) on Twitter