When 18-year-old Malachi Heisler heard his name being called for help, he grabbed his rifle and came face-to-face with a man dressed in tactical gear who had a gun to his mother's head.
It only took a few seconds for Heisler to act. As the masked man began to point his gun at Heisler, the teenager pulled the trigger on his rifle, fatally shooting the intruder in the head. And that's when Heisler realized he knew the man; it was his estranged father.
"By the time I did recognize him, the decision was made," Heisler told WFTS-TV.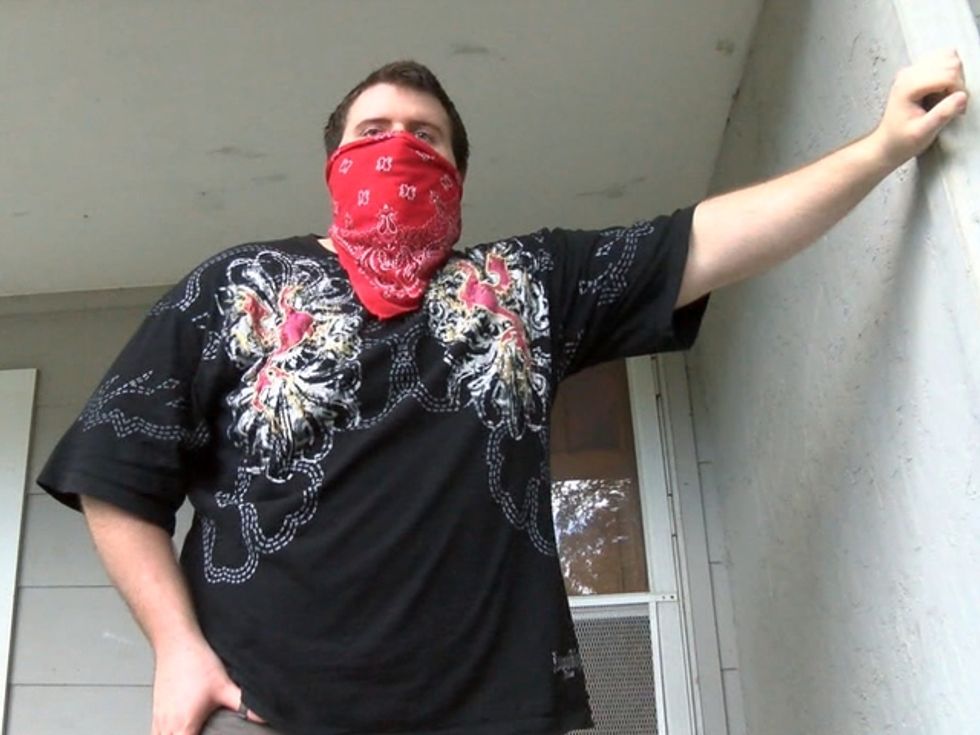 Malachi Heisler, 18, fatally shot an intruder who was holding a gun to his mother's head. He didn't not immediately recognize the intruder as his estranged father. (Image source: WFTS)
Police said Heisler's 46-year-old father, John, had a history of alcohol and drug abuse, and it was likely he was drunk when he smashed the windows and entered the house in St. Petersburg, Florida. After his father attempted to break into the home in April, Heisler's mother, Jolene Andrews, got a restraining order against her ex-boyfriend. He was arrested then and charged as a felon in possession of guns.
"It looked like he was there meaning business and playing for keeps and to do some serious damage," Pinellas County sheriff Bob Gualtieri told WFTS. "When you open the door and you see somebody dressed in all black, in fatigues, with a ski mask on with a gun in your mother's face. He did the right thing."
Police said they only found two BB guns on Heisler's father, but no charges will be filed against the 18-year-old.
According to the Pinellas County Sheriff's Office, Andrews and her boyfriend, Alton Pyles, heard a loud crash and went outside to investigate. When they went outside, they were met by a masked gunman who backed them inside of the house. The masked man grabbed Andrews once inside and forced her to the ground. Pyles called for help — the call which Heisler responded to.
"That just shows you how well criminals respect the law. Yes he had an injunction, he wasn't allowed to be here. He came here anyway," Heisler said. "Yes, he's a felon, he's not allowed to have guns. But he had a gun anyway. So there you go."
Heisler said he eventually recognized his estranged father because of his tattoos and physical characteristics.
"I had a feeling that something like this would happen but I didn't know when," Heisler told WFLA-TV after he had been questioned by police for several hours. "He wanted to scare us first, and then kill us while we were afraid."
No one in the home was injured besides the intruder. Heisler's 13-year-old sister and Andrews' boyfriend were also in the home at the time of the attack.