Maxine Morgan admits she "wasn't really paying attention" as she sped down a Louisiana highway with her husband, Jimmy. But Bossier Parish Deputy Jackie Loveless was paying attention.
Loveless pulled the couple over but, before getting out of his patrol vehicle, he told KSLA-TV, he said a short prayer. Like so many other officers across the country recently, Loveless couldn't help but think about how a routine traffic stop could become something much worse.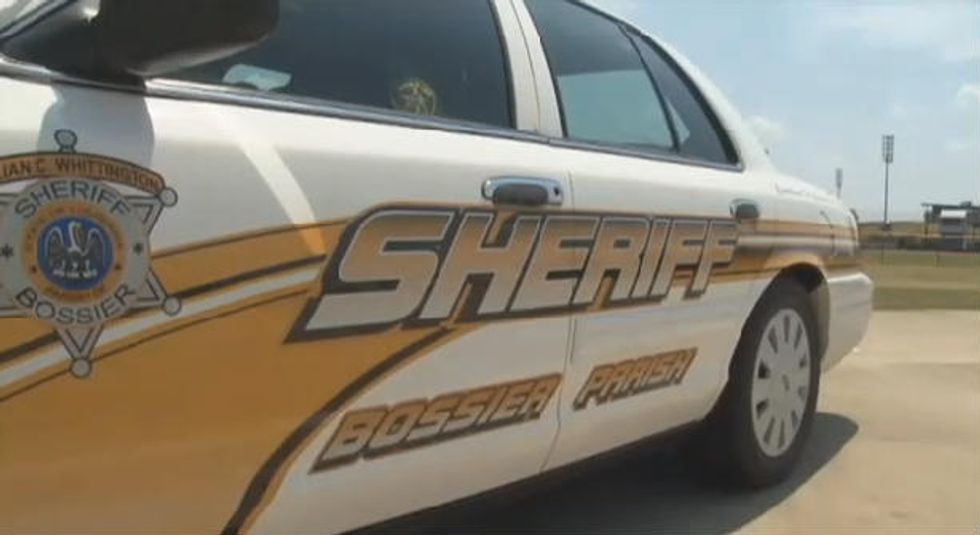 Image source: KSLA-TV
The deputy walked up to Morgan's window, voicing such friendly phrases as "How are you doing today?" and "Where are you going in such a hurry?" After hearing that the couple was headed to to a memorial service for their daughter Daphne, who died just days before, Loveless did the unexpected.
"I asked her, 'Ma'am, do you mind if I pray with you?'" Loveless told KSLA. "When the spirit of the Lord comes up to me to pray, I'm obedient to him and pray with that person."
For the Morgans, that was just what they needed to get them through what was sure to be a difficult day ahead.
"It just touched me so much," Maxine Morgan said.
Loveless recalled that in the middle of his prayer, the woman grabbed his hand "real tight" as tears flowed down from her eyes. The deputy later described them as "tears of greatness and tears of appreciation."
"I think he was our miracle that day," Maxine Morgan said of the officer.
Loveless' remarkable action didn't go unnoticed by his boss, either. Bossier Parish Sheriff Julian Whittington had nothing but positive things to say about his deputy while talking to KSLA.
"Jackie understands we deal with a lot of people, but in a lot of times in the most stressful, critical event they've ever had to deal with in their lives," Whittington said. "He exemplifies, first off, a man, a Christian man."
A Christian man, to be certain. In fact, Loveless is also the pastor of a church that he started in nearby Bossier City.
As for Maxine Morgan, she got off without a ticket, but said she doesn't consider the traffic stop to be without consequence.
"We needed something that day and he gave it to us," Morgan told KSLA-TV. "I think he was our miracle that day."
(H/T: KSLA-TV)