An atheist group is claiming victory after a Mississippi school district announced that it removed a contentious "prayer requests" board that an eighth grade teacher had displayed in her classroom.
The American Humanist Association's Appignani Humanist Legal Center put out a statement on Wednesday, saying that an attorney for the Lamar County School District let the group know that the board in math teacher Randi Rogers' room has been "painted over."
Additionally, the attorney told the atheist group that the district would send messages to every teacher "informing them that they must not promote prayer or religion in their classrooms," according to a statement from the Appignani Humanist Legal Center.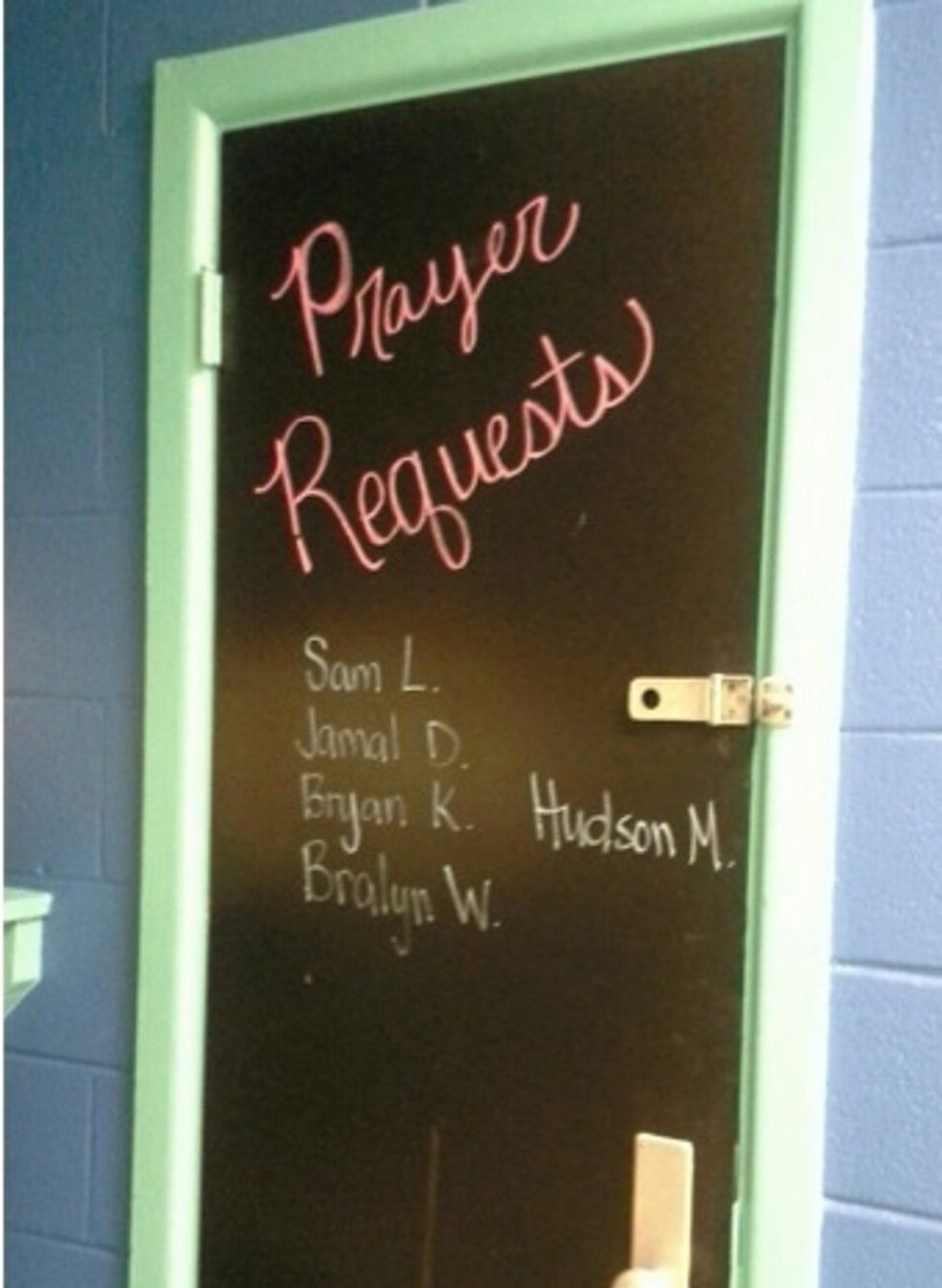 American Humanist Association's Appignani Humanist Legal Center
The decision came after a student at Oak Grove Middle School in Hattiesburg, Mississippi, took a picture of the prayer requests board and the pupil's parent complained that the child felt intimidated.
"Ms. Rogers accused the student of 'disrespecting' the teacher's religion and that even if having the word 'prayer' was illegal, she would continue to write names on the prayer board of those for whom she would be praying," the group claimed in a letter of complaint to the district. "Ms. Rogers said that if the student didn't like it, she could move to another part of the classroom."
Atheists are now calling the move a "victory" that will make schools safer for children by removing any religious coercion.
"This is a victory for the First Amendment and ensures that teachers in the district will not endorse prayer or religion in their official capacities," Appignani Humanist Legal Center senior attorney Monica Miller said in a statement.
The prayer board dispute began in late August after the unnamed student took a photo, showed his parent and the family reached out to the American Humanist Association in Washington, D.C., WDAM-TV reported.
The group subsequently sent a letter on August 23 to the district, saying that the prayer board was a violation of the First Amendment.
Lamar County Superintendent Tess Smith previously said that Rogers posted the controversial board after students had asked her for prayer, telling WDAM-TV that the students were given the chance to receive prayers if they so chooses.