Presidential candidate Donald Trump turned to Twitter Thursday evening to respond to attacks mounted against him by Louisiana Gov. Bobby Jindal.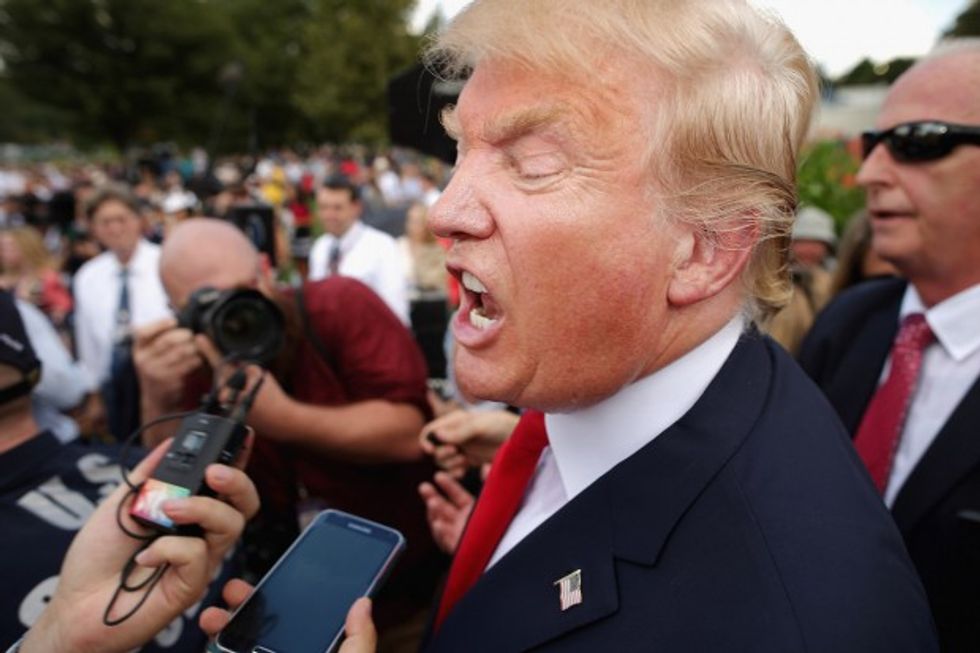 Chip Somodevilla/Getty Images
In a two-tweet response, the real estate billionaire said he only responds "to people that register more than 1% in the polls."
Trump added that since Jindal failed to make the main debate stage during the Fox News face-off, the two "have never met."
Jindal fired back to Trump, saying he was "disappointed" in the billionaire's response to him.
"Is this the best you can do?" he asked. "Are you suffering form low energy today?"
Jindal also disputed Trump's claim that the two had never met.
"We have met," Jindal tweeted. "You wrote a check."
"A fool & his money are soon parted. A fool & his dad's money are parted sooner," Jindal added.
—
Follow the author of this story on Twitter and Facebook: