© 2023 Blaze Media LLC. All rights reserved.
WDBJ Shooting Survivor Recalls Harrowing Moments of Attack: 'I Am Ready
"Very surprised of one thing."
Vicki Gardner, the sole survivor of the WDBJ on-air shooting in August, said in the moments during the attack that she was prepared to die.
In an interview with Fox News' Greta Van Susteren, Gardner said after she had been shot in her back, her life did cross her mind quickly, and she thought, "I am ready," as she waited for Vester Flanagan to kill her. But Gardner said she's still "very surprised of one thing" — she was allowed to live.
"I was laying down. I realized it was quiet and everybody was down, and I didn't know where he was. I felt as though the next shot, I knew the next shot he was just going to shoot me in the head because that was what he was doing," Gardner said.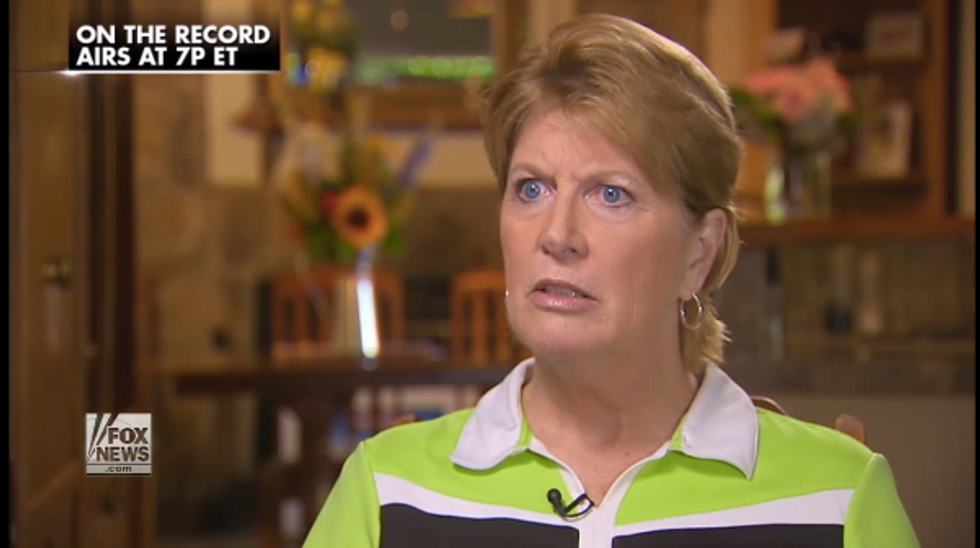 Image source: Fox News
"When he shot me in the back, I said, 'I'm going to be paralyzed, darn.' And then I waited," Garnder recalled.
After the shooting, Gardner, executive director of the Smith Mountain Lake Chamber of Commerce, was taken to the hospital where she underwent emergency surgery. Doctors removed one of her kidneys and part of her colon.
Flanagan was a disgruntled former reporter at WDBJ-TV, the very news outlet that was interviewing Gardner live on Aug. 26. He fatally shot reporters Alison Parker and Adam Ward before he shot and killed himself several hours later.
Gardner's full interview will air tonight at 7 p.m. on Fox News' "On the Record with Greta Van Susteren," but watch the clip below.
Want to leave a tip?
We answer to you. Help keep our content free of advertisers and big tech censorship by leaving a tip today.
more stories
Sign up for the Blaze newsletter
By signing up, you agree to our
Privacy Policy
and
Terms of Use
, and agree to receive content that may sometimes include advertisements. You may opt out at any time.