Ahead of the Republican presidential debate Wednesday night, White House press secretary Josh Earnest ridiculed Republican presidential candidates and GOP members of Congress for not supporting President Barack Obama's immigration reform proposal.
"I think the president spoke at some length about the kind of rhetoric we have seen from Republican candidates for president on the issue of immigration," Earnest said. "I think the president was quite stark in suggesting it was un-American to single out and target those individuals just because of their race, ethnicity or immigration status."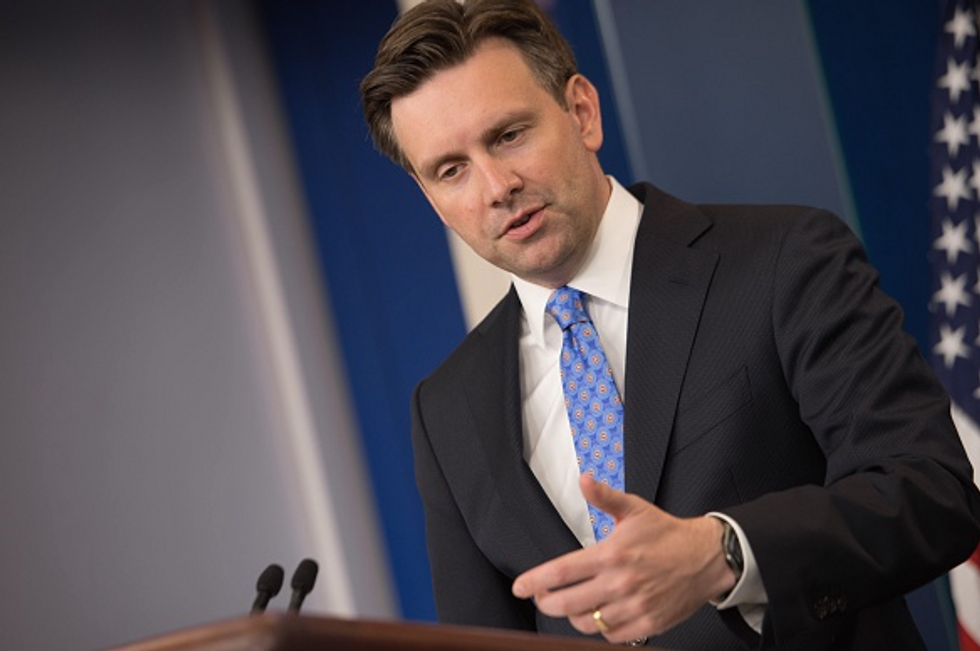 (Nicholas Kamm/AFP/Getty Images)
Donald Trump surged in GOP presidential polls in large part due to his immigration plan that includes a wall to keep illegal immigrants from entering the country and plans for deportation.
At an event Tuesday, Vice President Joe Biden accused Trump and other Republicans of "xenophobia" and of being "sick."
Earnest also knocked House Republican leaders who blocked the comprehensive immigration reform proposal.
"We continue to take a lot of solace in knowing the business community, the law enforcement community, even the faith community all have indicated their support for commonsense immigration reform, that includes not just increased investment in border security, which are strongly supported by the president and were blocked because of opposition in Congress, but also things like a path to citizenship for those who are in this country and are basically American in every way except their papers," Earnest said.