Anywhere the pope is during his visit to the U.S. beginning next week, there drones shall not be, the Federal Aviation Administration declared this week.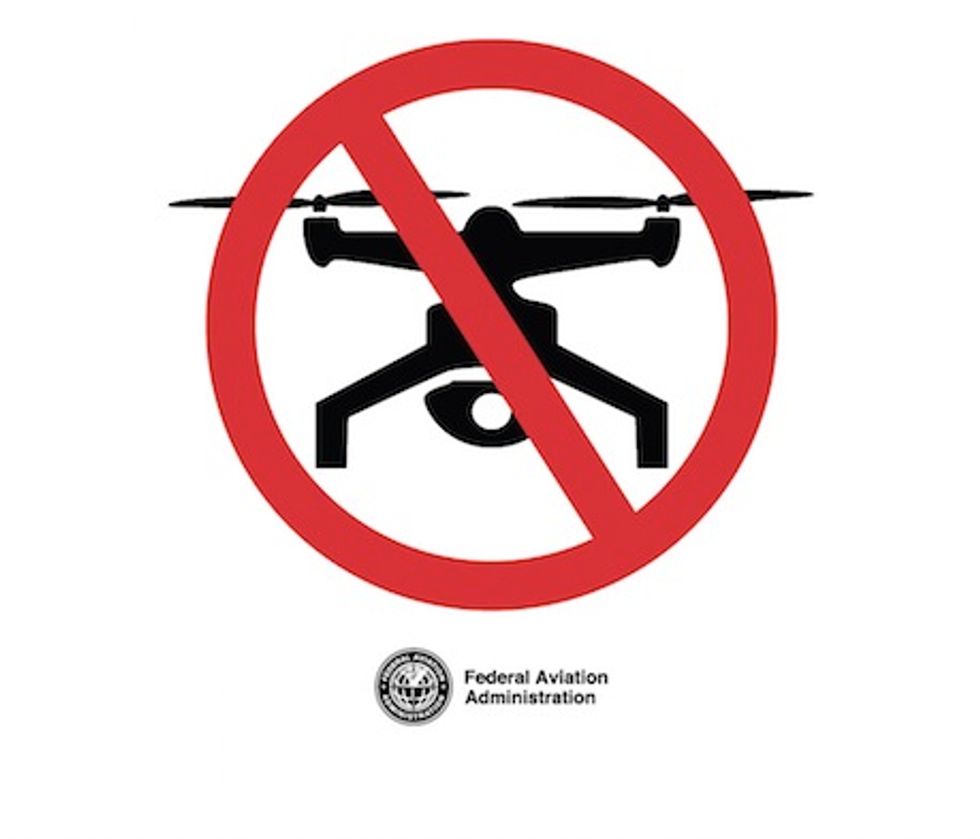 Image source: FAA
With the rise in hobbyist drones, the FAA has quashed the hope anyone might have of snagging some aerial footage of Pope Francis.
"If you plan to attend any of the Papal visit events, please leave your drone at home," FAA Administrator Michael Huerta said in a statement. "Anyone flying a drone within the designated restricted areas may be subject to civil and criminal charges."
The FAA put flight restrictions in and around Washington, D.C., New York and Philadelphia during the September 22 through September 27 visit of the leader of the Roman Catholic Church.
"Flying a drone anywhere Pope Francis will visit is against the law," the FAA's news release reiterated.
Watch the FAA's "no drone zone" announcement:
It's easy to understand why the FAA would want to restrict drones from a security and safety standpoint. Twice last week drones crashed at sporting events that they were filming from above. There were no injuries in either incident, but that doesn't mean it's not possible.
"It's scary for all of us," Lou Marciani, the director of the National Center for Spectator Sports Safety and Security, told the Associated Press. "A crash, even without a payload, has the potential to injure several people. And if they carry a payload, it could be anything from a weapon to anthrax to something worse than that."
(H/T: Slashgear)