A Georgia woman was eight months pregnant when prosecutors said Deniel Torrijos raped her in front of her 2-year-old daughter.
Torrijos might still be on the loose for that 2007 crime if not for a DNA match stemming from a crime he committed in Indiana last year.
But even with the suspect finally behind bars, the rape victim still wasn't out of danger.
Torrijos' Mexican lawyer, Hernan Torrijos, who is also the suspect's brother, began contacting the woman, allegedly dangling $30,000 in front her in exchange for her changing her story, Gwinnett County District Attorney Danny Porter told WXIA-TV.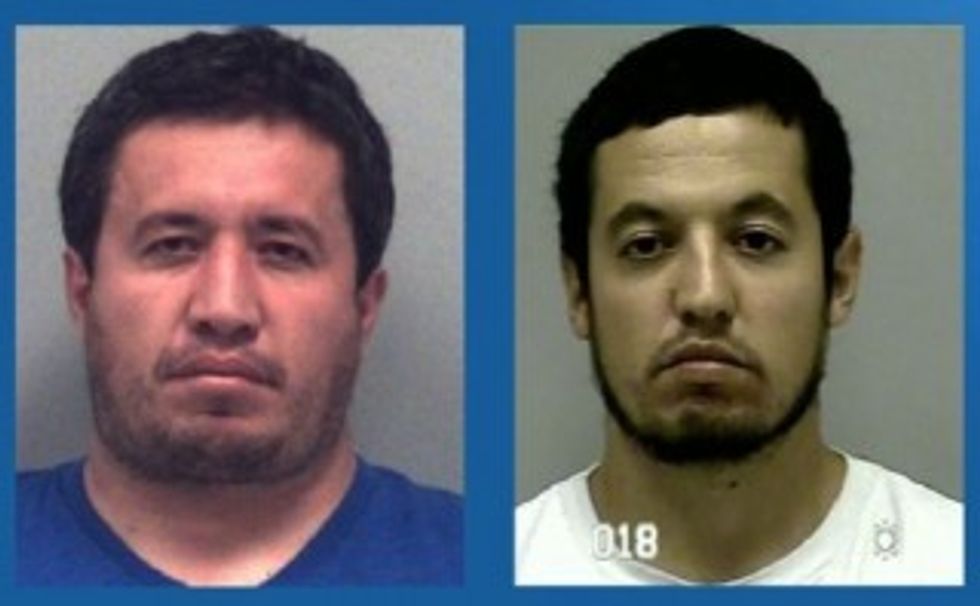 From left: Hernan and Daniel Torrijos (Image source: Gwinnett County District Attorney's Office)
But the lawyer was nothing if not thorough. If the rape victim couldn't be bought off, Porter said Torrijos had a "Plan B."
"We also knew that their 'Plan B' was if she didn't take the money, then [they] would make her disappear," Porter told WXIA. "So we immediately moved her out of her family home."
Little did Hernan Torrijos know prosecutors hatched "Plan C."
Working with the rape victim, they had her agree to meet the lawyer in the Mall of Georgia in Buford so he could give her the hush money — and that's when police arrested Torrijos on charges of trying to influence a witness, WXIA reported.
And he has joined Deniel Torrijos in Gwinnett County Jail.
"We were legitimately afraid they were going to try and kill her, but we also wanted to bring this guy out of Mexico – get him into custody," Porter told the station. "And now he's out there with his brother at the jail."
A third suspect is still being sought, WXIA added.
—
Follow Dave Urbanski (@DaveVUrbanski) on Twitter