Hillary Clinton left parents angry and dozens of children in tears after she canceled an appearance before a Boys and Girls Club in New Hampshire Friday.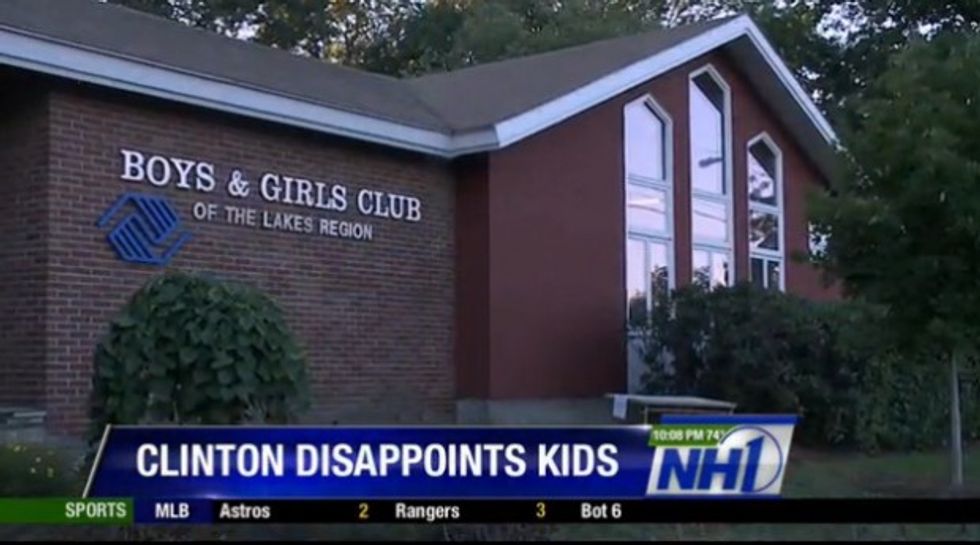 Image source: Screen grab NH1
The Democratic frontrunner was scheduled to visit with 30-35 kids after appearing at a heroin forum in Laconia, NH1 reported. However, she never showed.
"When I heard it, I was kind of angry and mad at the same time," 8-year-old Landon told NH1. "And I kind of felt a little bit sad because I was looking forward to it for all day today."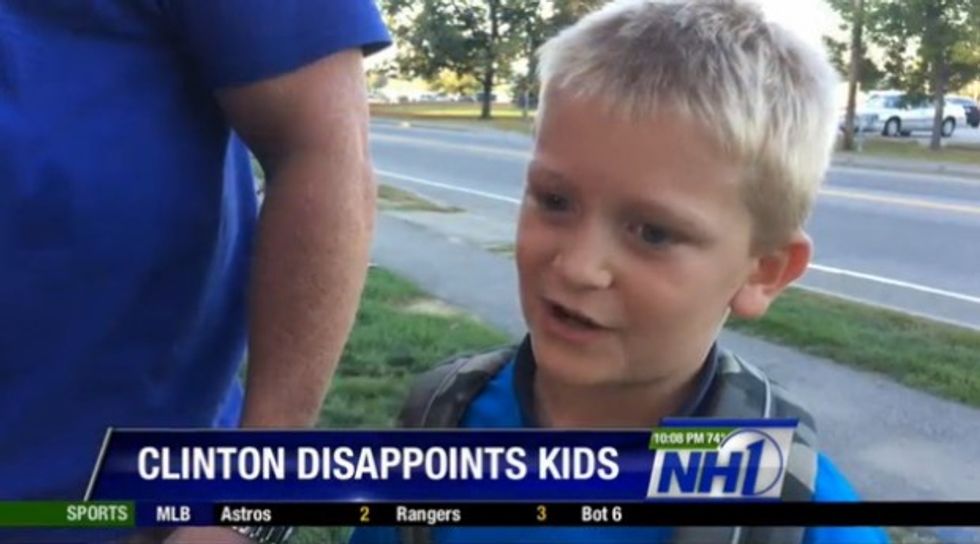 Image source: Screen grab NH1
The child's dad didn't have warm words for Clinton, who is running ads in the state emphasizing the youth.
"I think it's unacceptable," he told NH1. "You want to be the president of the United States, it starts with the youth. You couldn't even live up to a promise that was made or told to these kids?"
A person who was said to be a Clinton campaign official ignored questions from a reporter and left in a hurry after collecting his things.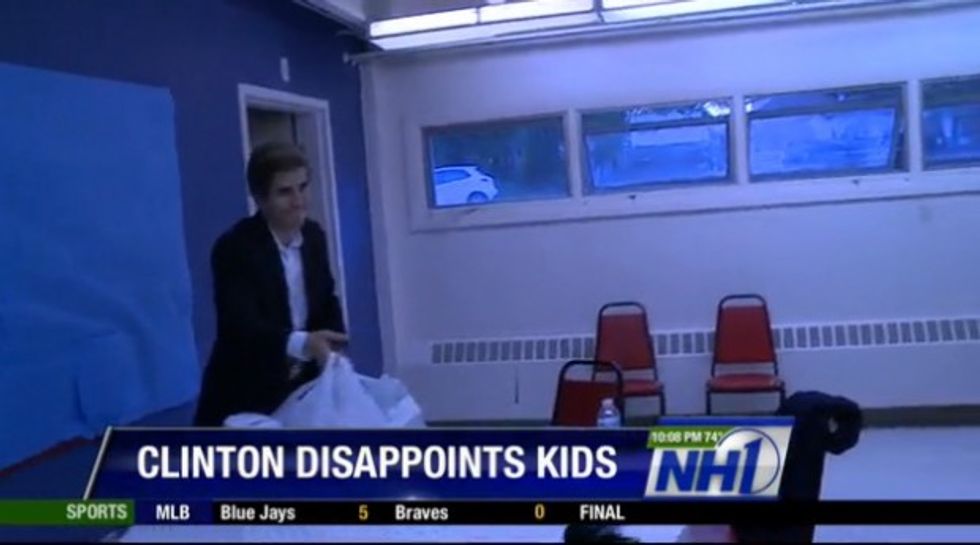 Image source: Screen grab NH1
Traci Tucker, an official at the Boys and Girls Club, said that "it just didn't happen."
"She ran out of time," Tucker told NH1. "There were tears, they were really looking forward to it. There were a bunch of kids that had decorated her little bathroom."
The children had prepared in advance for Clinton's visit by drawing her pictures and writing the likely Democratic nominee letters while brainstorming questions for her.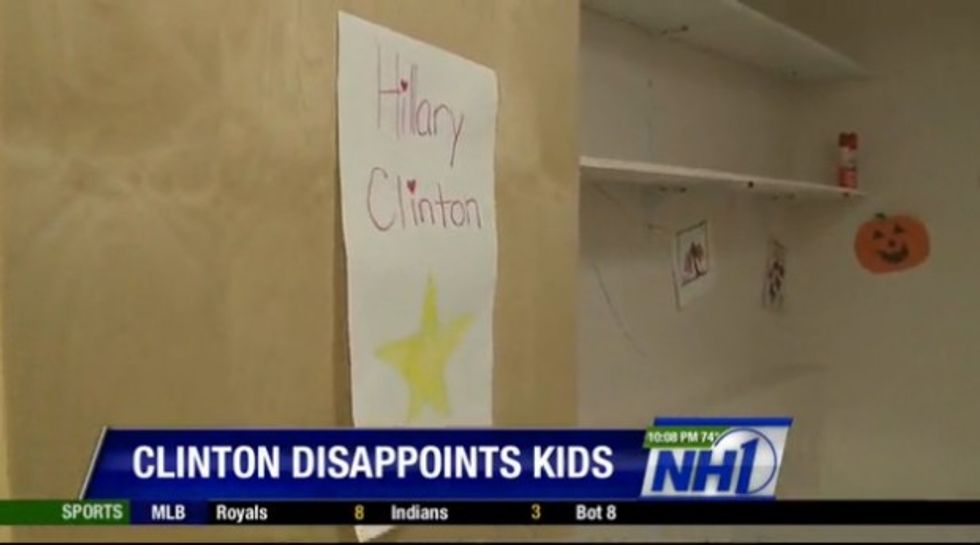 Image source: Screen grab NH1
"It was a life lesson, I guess," Tucker told NH1. "That sometimes you look forward to things and they just don't work out. You might work hard to make sure you're ready for it, and the other part might not come through. And that's just it's a bummer of a lesson to learn especially at this age, but it gave us a little something to talk about."
A campaign official later told NH1 that Clinton would try to stop by the Boys and Girls Club in the future.
—
Follow the author of this story on Twitter and Facebook: