The White House announced Friday afternoon that President Barack Obama intends to nominate Erik F. Fanning as the next secretary of the Army, a move that would make Fanning the first openly gay person to lead the Army if confirmed by the Senate.
Fanning has served as acting under secretary of the Army since June 2015 and previously served as special assistant to Secretary of Defense Ash Carter. He has a long record of national security service in the military and Congress which dates back more than two decades. The 47-year-old, however, has no record of military service, but it is not a requirement for the position and many who have held the position have not served.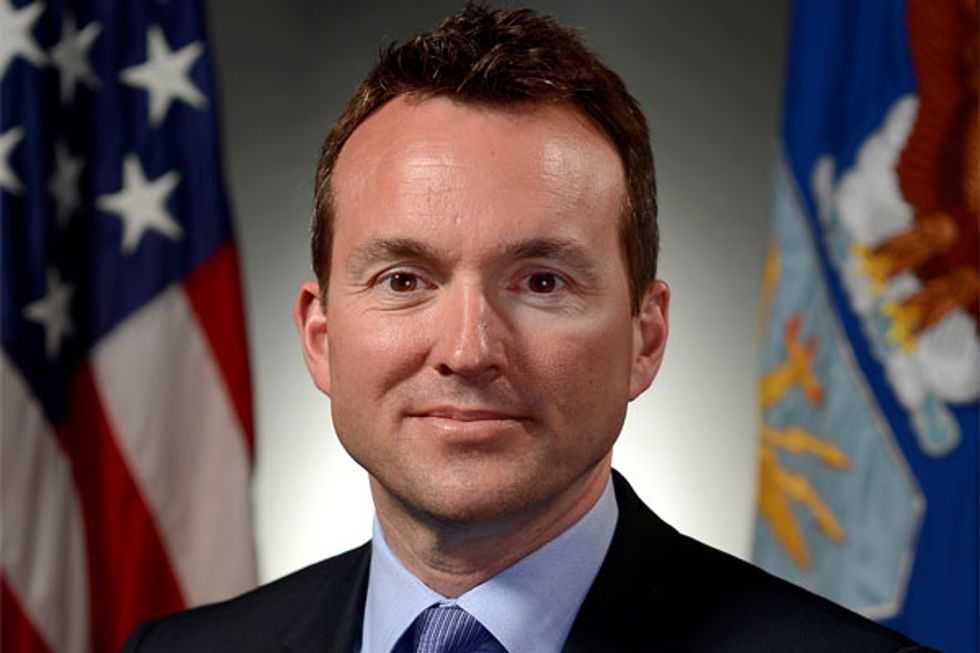 Erik Fanning. (Image source: Department of Defense)
The White House announced the nomination in a news release with several others.
"These fine public servants bring a depth of experience and tremendous dedication to their important roles," Obama said. "I look forward to working with them."
Fanning was already the highest ranking openly gay member in the Department of Defense.
The American Military Partner Association, a non-profit group that bills itself as the largest organization advocating for LGBT service members and veterans, applauded the decision.
"We are thrilled to see Eric Fanning nominated to lead the world's greatest Army," the group's president, Ashley Broadway-Mack, said in a statement. "History continues to be written and equality marches forward with the nomination of an openly gay man to serve in this significantly important role."
"Fanning's expertise and knowledge within the defense community together with his sensitivity to issues faced by LGBT service members and their families is why we urge the Senate to move quickly to confirm his appointment," Broadway-Mack added.
—
Follow the author of this story on Twitter and Facebook: