Vice President Joe Biden is reportedly more likely than not to jump into the 2016 presidential race.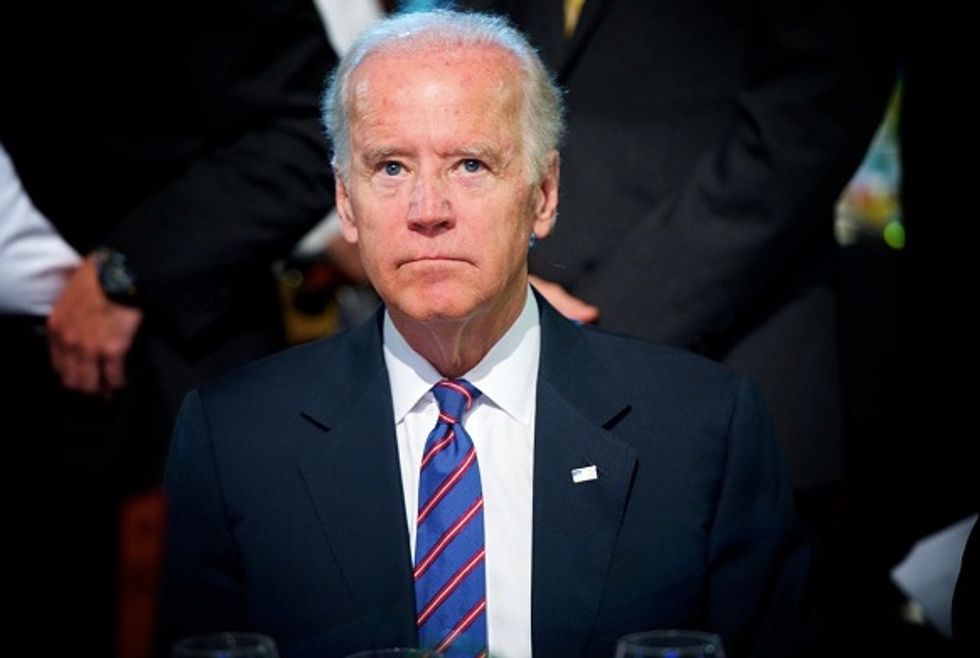 Vice President Joe Biden attends the Prayer Breakfast for the 45th Annual Legislative Black Caucus Foundation at Walter E. Washington Convention Center on September 19, 2015 in Washington, D.C. (Earl Gibson III/Getty Images)
That was the message his aides gave to Democratic donors and supporters in recent days — and they're even looking toward how to time an announcement, individuals familiar with the matter told the Wall Street Journal.
More from the Journal:
While the Biden team is still debating the best time to jump in, the vice president met Monday with his political advisers and talked about the merits of an early entry that would assure him a place in the Democratic debate scheduled for Oct. 13. They also are honing his campaign message and moving ahead with plans to raise money and hire staff, the people said.

The vice president could still back out if he finds the emotional toll from the death of his elder son, Beau Biden, too much to overcome. But the shift in the deliberations to the timing of an announcement is a fresh sign that he is moving closer to a bid.
"It's my sense that this is happening, unless they change their minds," one person who spoke to Biden aides last weekend told the Journal.
In the meantime, noteworthy Democratic fundraisers circulated a letter Friday hoping to nudge Biden into running, Reuters reported.
Signed by 50 people, the letter characterized the Obama-Biden administration a "spectacular success" and noted job creation, a lower unemployment rate, new health insurance policies for nearly 9 million Americans and the end of wars in Iraq and Afghanistan, Reuters said.
"To finish the job, America needs a leader who is respected both home and abroad, and who understands the real challenges facing American families," the letter states, according to the outlet. "In our opinion, the next president must be Joe Biden. If he announces he's running, we're all in. It's a campaign we know he will win."
—
Follow Dave Urbanski (@DaveVUrbanski) on Twitter