Vice President Joe Biden said Tuesday that despite progress in civil rights, institutional racism continues in America today.
Speaking about post-recession economic recovery at the annual conference for Historically Black Colleges and Universities in Washington, Biden said, "Of course, that prosperity hasn't always been shared fairly. The vestiges of slavery, Jim Crow and segregation have maintained systematic barriers."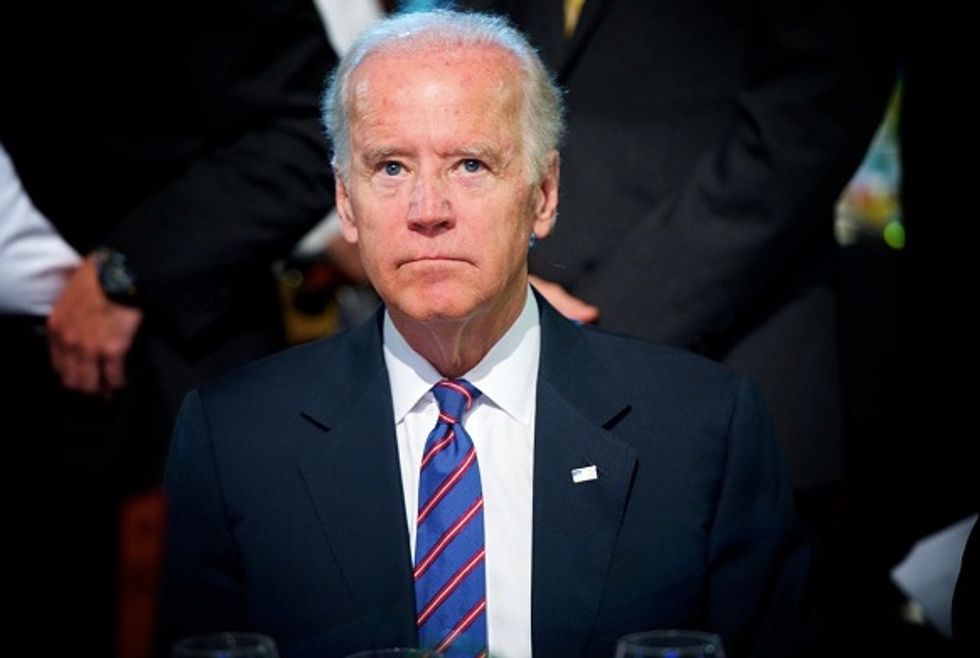 Earl Gibson III/Getty Images
"My daughter, who runs the largest not-for-profit in the state of Delaware, trying to place people getting out of jail into jobs, at the Delaware Center for Justice, she talks about and insists that I should say it more, and I don't say enough," Biden said. "She talks about, 'Dad, don't pretend that there's not still institutional bigotry in this country.'"
The comment prompted applause from the audience.
Biden, who is still mulling a 2016 White House run, gave a slightly different version of a speech he has delivered several other times regarding income inequality and the "basic bargain" of a past era but with a twist focusing on race.