Kirsten Mundell made sure a front-row seat was left empty to honor her father. She was walked down the aisle by one of his colleagues. Her wedding dress tied up the back with a blue ribbon — a "something blue" — paid tribute to the man who was killed in the line of duty six years ago.
Mundell though did not plan on what happened during the father-daughter dance at the reception for her wedding, which occurred over the weekend, KOMO-TV reported.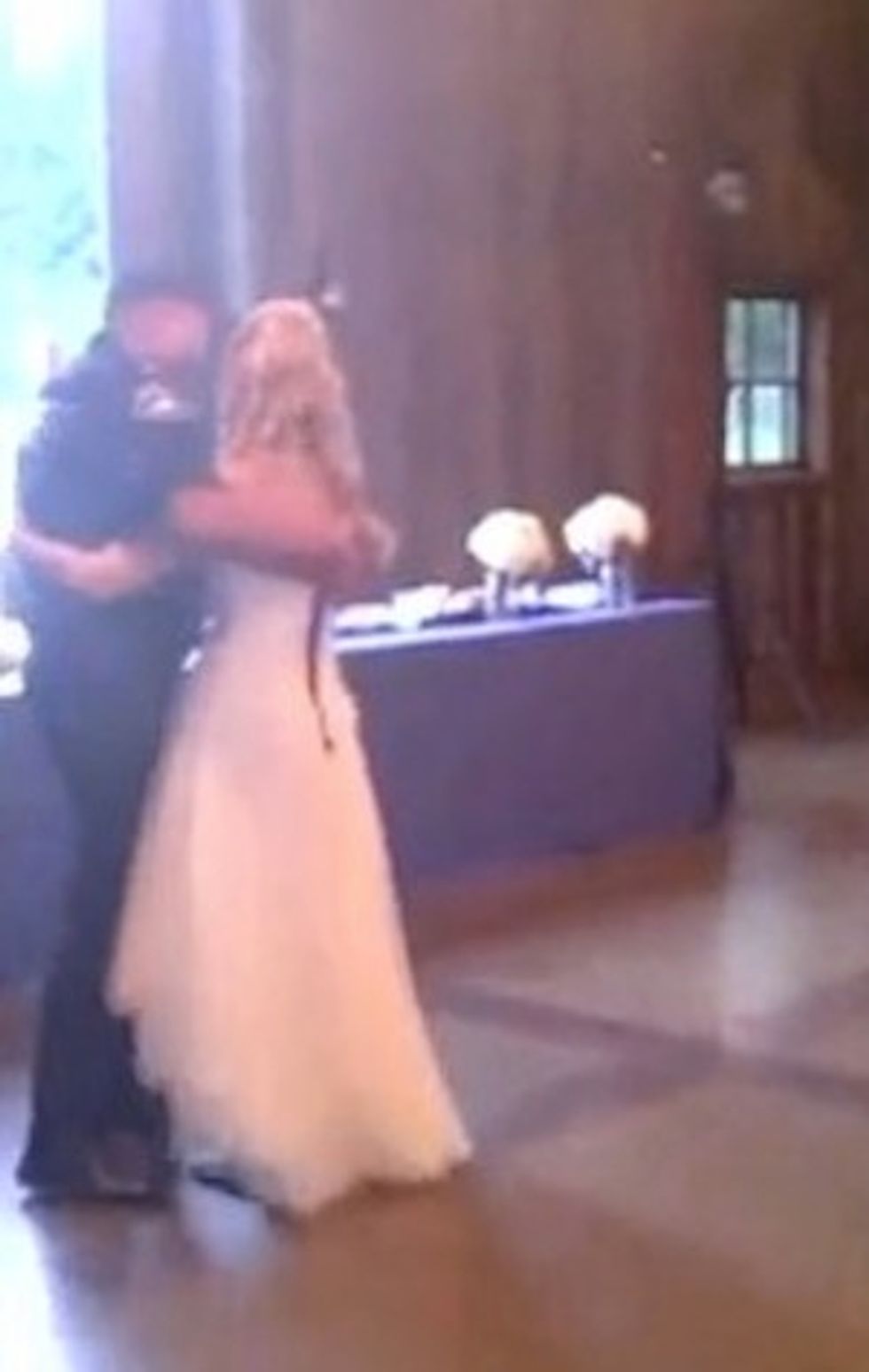 While Kirsten Mundell was dancing with the man who walked her down the aisle in her father's place, other members of the sheriff's department started to cut in. (Image source: KOMO-TV)
"We're sitting there dancing," the Spanaway, Washington, woman, dancing with Pierce County Sheriff's Detective Don Jones who walked her down the aisle, told the news station, "and then all of a sudden someone taps me on the shoulder and says, 'Can I cut in?' and I was shocked. I didn't know how to react, how to respond.
"He said, 'there's a whole line of us,' and right as he said that is when the next officer cut in and I just broke down," Mundell said.
Jones told KOMO that even the photographer was crying in this moment.
"There wasn't a dry eye in the room. ... Everybody was crying, it was very moving," Jones told the news station.
Though it's been six years since her father, Deputy Kent Mundell, was shot responding to a domestic violence report and died later as a result of his wounds, his daughter told KOMO that while "family's lives go on but they're still affected by it every day."
She told the news station what members of the sheriff's office did for her on her wedding day was "the best wedding surprise ever."
Watch KOMO's report: