Donald Trump appeared on "The Late Show With Stephen Colbert" Tuesday night — and while the Republican frontrunner made news for what he said on the program, viewers at home couldn't help but notice one thing.
Trump seemed toned down — or in his words "low energy."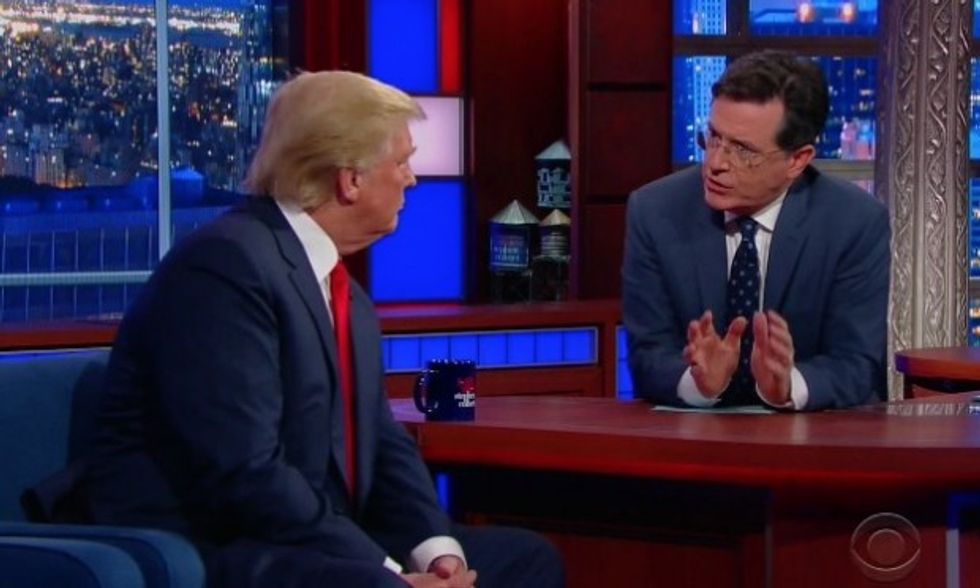 Image source: Screen grab via "The Late Show"
Viewers and reporters watching at home turned to Twitter to express the exact same thought as they watched Colbert joke with the real estate tycoon.
"Trump seemed kind of low-energy tonight," Josh Barro of the New York Times tweeted.
That thought was echoed by Matt Ford of The Atlantic and Jose DelReal of The Washington Post.
Others chimed in as well, with some suggesting he looked tired and others contending he was exhibiting Jeb Bush energy levels.
—
Follow the author of this story on Twitter and Facebook: