As Republican presidential candidate Carly Fiorina delivered a speech Sunday night to women entrepreneurs in Texas, huge curtains behind the stage collapsed along with the metal structures holding them up.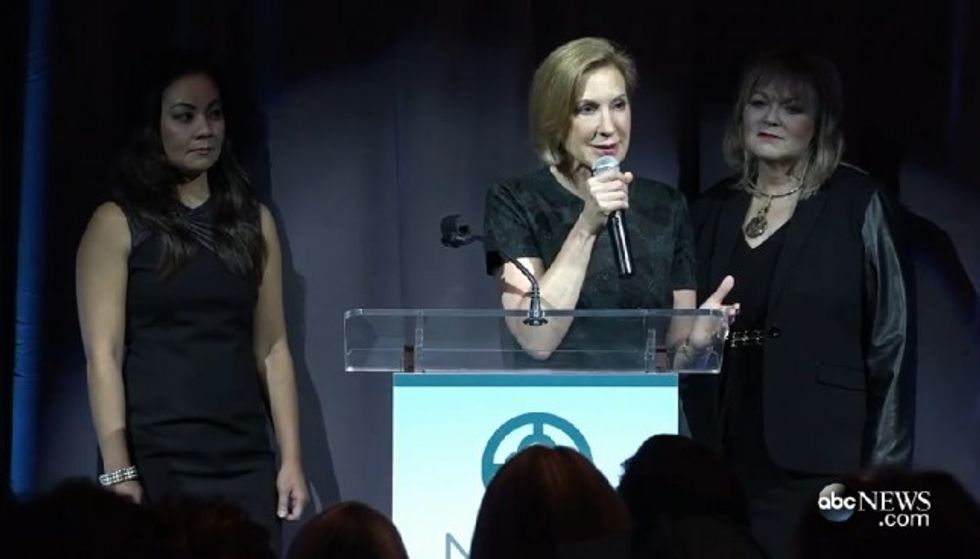 Image source: ABC News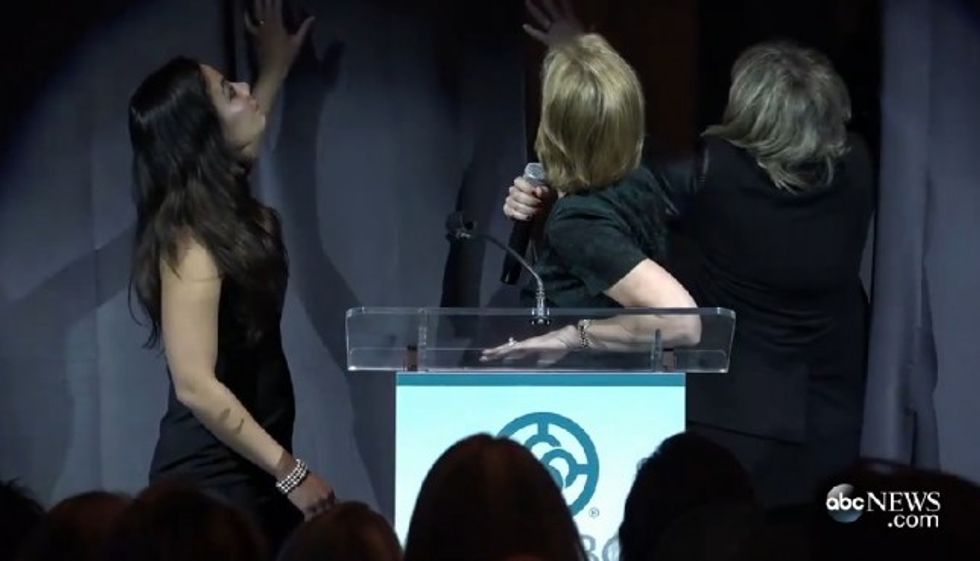 Image source: ABC News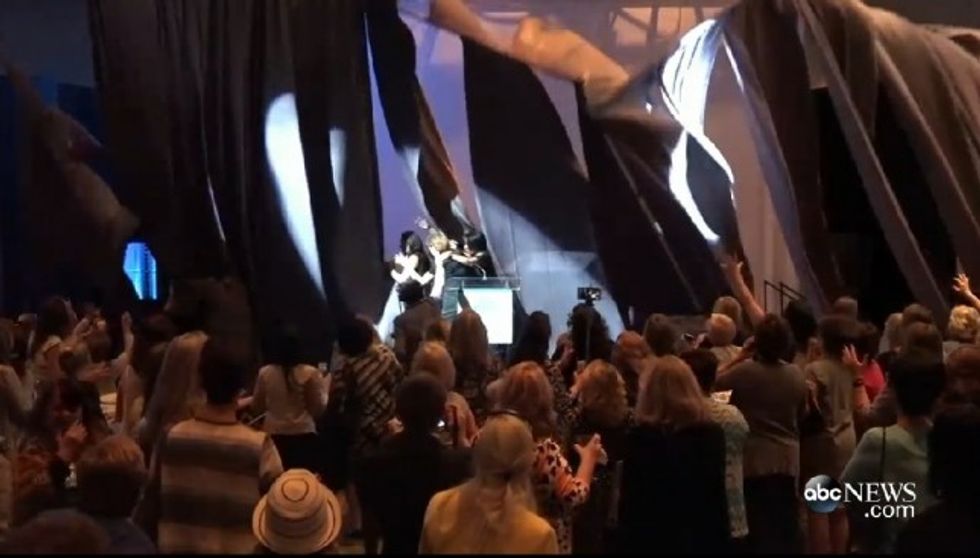 Image source: ABC News
The incident — caught on video — drew screams from the San Antonio crowd but no one was hurt, ABC News reported.
Here's a clip:
Two women onstage with Fiorina drew close to her, protecting her with their arms and hands as the curtains rumbled and fell; a security officer was seen in the video coming up to the stage to protect Fiorina as well.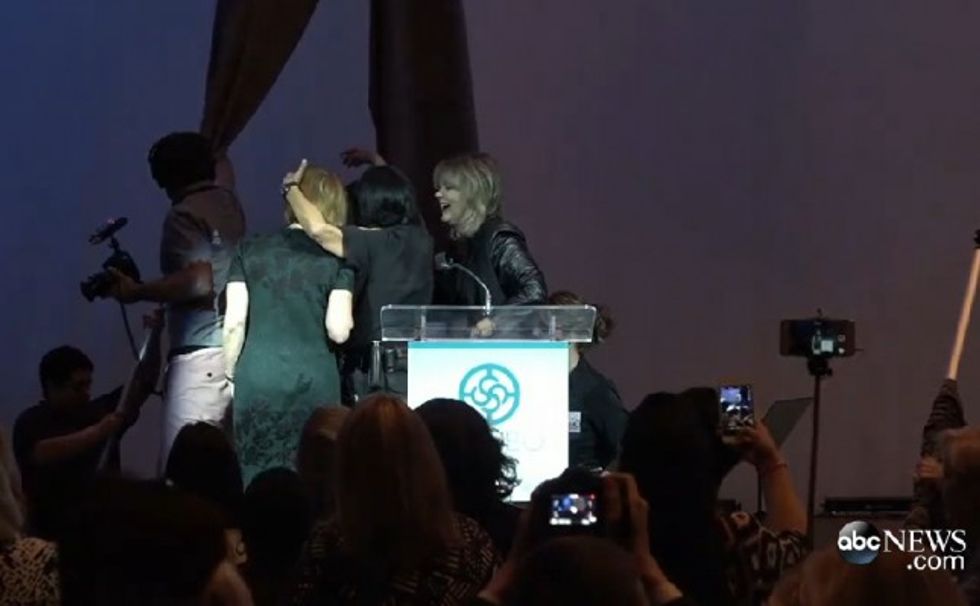 Image source: ABC News
After the curtains fell and crowd quieted down, one person shouted, "Keep speaking the truth, Carly!"
Fiorina returned to the podium, which pumped up the crowd: "Everybody all right? Is anybody hurt?" she asked. "Hey, we just get it done, huh?"
As the laughter and cheers grew, Fiornia added some levity while directing thanks to the two women who had been standing to her right and left.
Image source: ABC News
"For the last several minutes, I was thinking, 'I feel sorry that they're just standing up here behind me,'" she said. "And now I realize they were my guardian angels."
After someone in the audience shouted something about Donald Trump to Fiorina, ABC News said, she quipped back, "OK, Trump, Hillary [Clinton], it could've been lots of people."
Here's a cellphone clip of the incident from a different angle:
And the stage just collapsed on @CarlyFiorina in San Antonio. Everyone appears OK. pic.twitter.com/PFzWtui4ks

— Patrick Svitek (@PatrickSvitek) September 27, 2015
This story has been updated.
—
Follow Dave Urbanski (@DaveVUrbanski) on Twitter