That yogurt cup you threw away after finishing it for breakfast or for a snack could have deadly consequences for some animals if it's of a specific brand.
Yoplait-brand yogurt containers have a plastic lip around the narrow opening, making it easy for squirrels and skunks to get their heads in, but hard for them to get out.
Small animals becoming trapped in Yoplait cups is really nothing new. There are established petitions and Facebook pages to raise awareness about this issue. But the Humane Society of the United States, specifically its Urban Wildlife program, recently said the ongoing issue is one that General Mills, which owns Yoplait, has been aware of for decades.
For animals who don't find someone to free them from the container, it's a "death sentence," Laura Simon, a wildlife ecologist with the Humane Society, told the Huffington Post.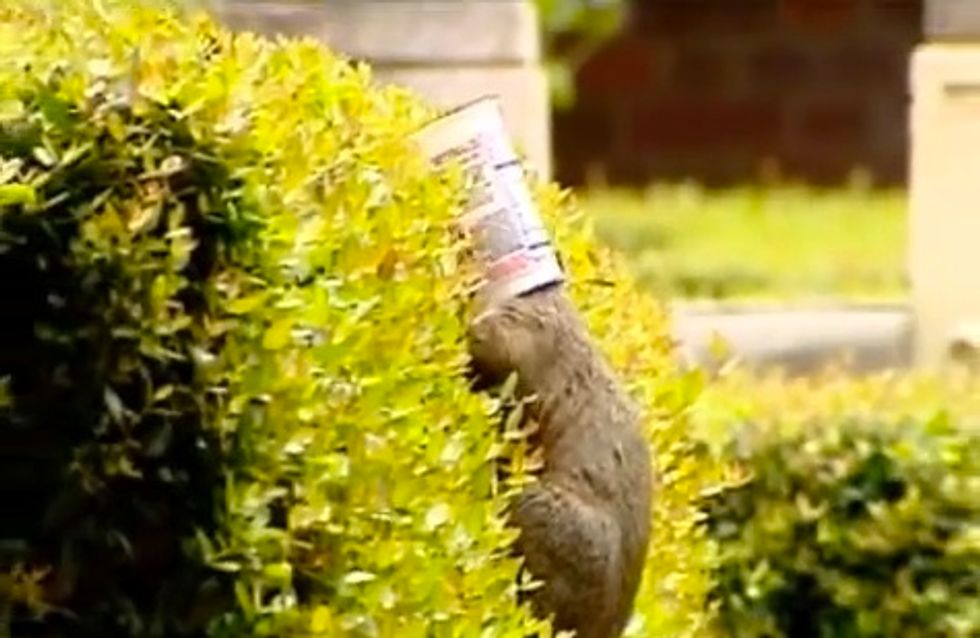 Image source: YouTube
Here are just a few videos demonstrating what such incidents look like:
Simon told the Huffington Post that General Mills has known about the issue some animals have with the cup design since 1998. It even acknowledges it on the container itself.
"Protect wildlife crush cup before disposal," a red message printed on the container reads.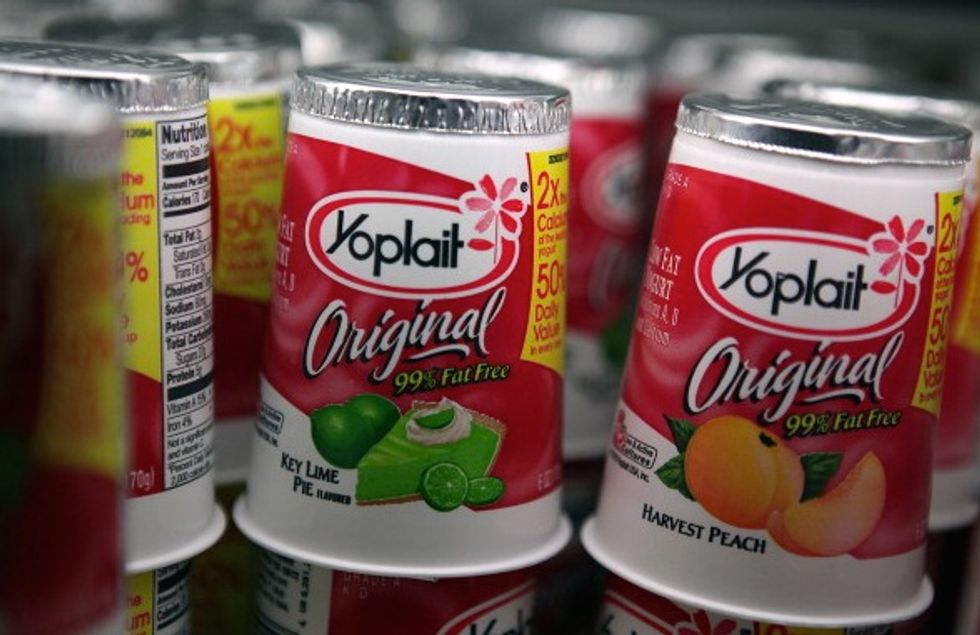 Containers of Yoplait yogurt sit on the shelf at Santa Venetia Market on March 18, 2011 in San Rafael, California. General Mills announced today that it has acquired a 50% controlling stake in Yoplait from PAI Partners. (Justin Sullivan/Getty Images)
In addition to encouraging consumers to crush cups, the Huffington Post noted that campaigns against the design also led General Mills to add a small edge at the bottom of the cup to help animals push them off their heads should they become stuck.
Simon said both measures aren't enough.
"I've tried crushing it," she told the Post. "It's hard to do, and then it just resumes its shape if you don't really pound it. It's not a good solution at all."
Simon told WFTS-TV that animals that don't get found die a "horrible death."
"They suffocate because there's not much air in those cups. They may get hit by cars when they run across roadways," Simon told the news station.
Simon said that the one sure way to save these animals would be to change the container design completely.
Watch the report from WFTS: