Palestinian President Mahmoud Abbas declares that he is no longer bound by agreements signed with Israel.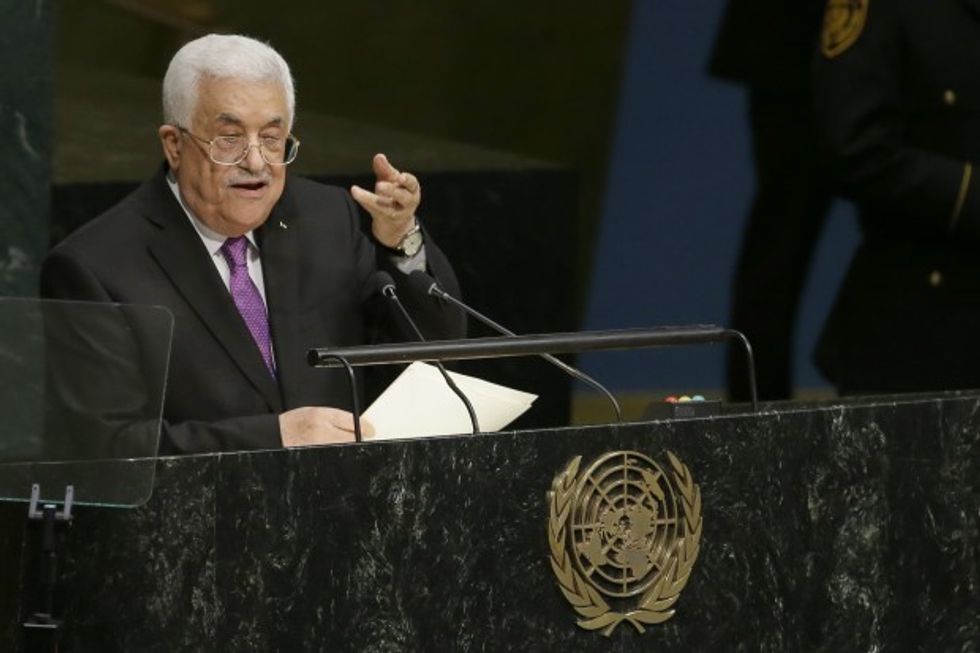 Palestinian President Mahmoud Abbas addresses the 70th session of the United Nations General Assembly, at U.N. Headquarters, Sept. 30, 2015. (AP Photo/Mary Altaffer)
In a speech before the United Nations General Assembly, he says that as Israel's refusal to commit to the agreements signed "render us an authority without real powers."
Given that, Abbas says, "we cannot continue to be bound by these agreements."
It was Abbas' most serious warning yet to Israel that he might walk away from engagement with Israel and dissolve the Palestinian Authority. He stopped short of accompanying his threat with a deadline.
He had threatened to drop a "bombshell" in the speech - prompting speculation he would sever ties with Israel over its settlement expansion and other hardline policies.