Diners visiting a Burger King restaurant and partaking in the chain's special Halloween Whopper are also reporting an unexpected side effect from eating the quarter-pound, flame-broiled burger with a black bun.
Since there is no polite way to explain the "surprise," we will allow social media to clarify.
Twitter was a repository of explanations of the unfortunate experience customers are reporting hours after consuming the burger.
Breaking: the dyes that turn Burger King's Halloween burger black may turn your poop green. http://t.co/EO5lwyckV4

— Laura Northrup (@lnorthrup) September 30, 2015
Editor's Note: The New A.1. Halloween Whopper from Burger King Will Turn Your Poop Green http://t.co/Chs2y6YF27

— Grub Grade (@GrubGrade) September 30, 2015
The Green "poop" after eating a burger with a black bun. #proven#imalivingproof#crentop

— Khatlene Dino (@khtlndn15) September 21, 2015
On Monday, the fast food chain proudly announced that a special, limited-time "Halloween Whopper" was coming to "participating stores" in America.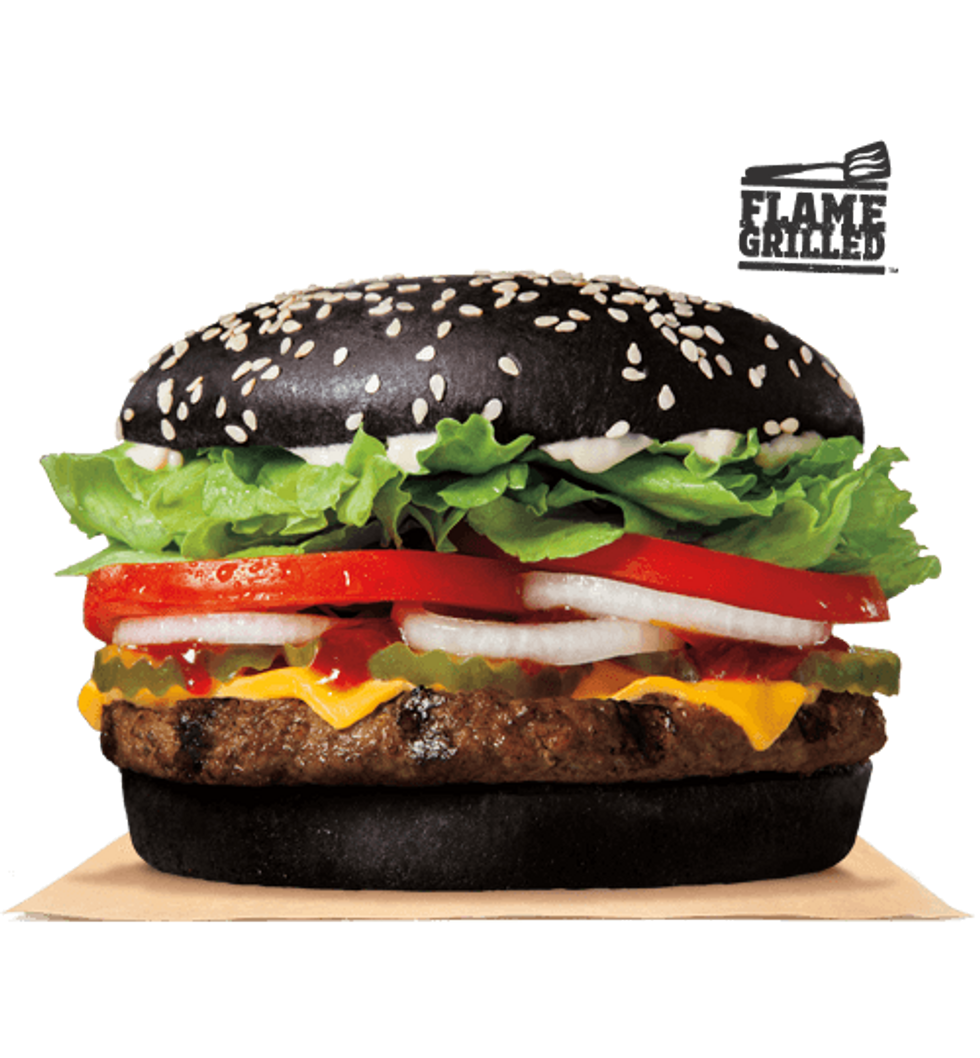 Image source: BK.com
The special sandwich is variation on Burger King's signature Whopper, featuring a special taste from A.1. In addition to the usual flame-grilled patty, the Halloween Whopper sits on an A.1.-flavored black bun.
From the company's press release:
BURGER KING® restaurants are launching the A.1. Halloween WHOPPER® sandwich this season, a burger unlike any other in America, with a black bun that has A.1. flavor baked in. While the pitch-black bun gives the Halloween WHOPPER® sandwich a look that may make some think "hmmmmm?" the burger's classic A.1. flavors will have tasters saying "mmmmm."
After reading several reports of the odd reaction to eating the burger, TheBlaze contacted both Burger King and the makers of A.1., the Kraft Heinz company for comment.
Neither organization has responded to our inquiries.
__