House Republicans will vote by secret ballot Thursday for their candidate to replace outgoing House Speaker John Boehner. Three Republicans are in the mix, including Boehner's No. 2, House Majority Leader Kevin McCarthy. The full House will vote to elect the next speaker on Oct. 29.
Here's a look at who's vying for the top job
McCarthy (R-Calif.) is known for being a fast riser at the federal and state level. Some prominent conservatives are concerned that McCarthy would be a continuation of frustrations conservatives have had with Boehner.
The early conservative alternative was Rep. Daniel Webster (R-Fla.), who opposed Boehner for speaker and actually served as Florida House speaker. The third entry was Rep. Jason Chaffetz (R-Utah), who hopes to gain conservative support as well as some establishment backing should McCarthy not win on the first vote.
House Majority Leader Kevin McCarthy (R-Calif.) (AP/J. Scott Applewhite)
1. Election to Congress
McCarthy and Chaffetz were both elected to Congress in bad Republican years.
McCarthy was elected in 2006, when Democrats won control of the House and Senate in the waning years of the George W. Bush administration.
Chaffetz was elected in 2008 during the election of President Barack Obama that saw the Democratic majorities in Congress grow.
By contrast, Webster was elected to his seat in the 2010 Republican wave.
2. State Politics
All three contenders worked in high-ranking roles in state politics before getting elected to Congress.
Webster had the most exalted state role as both speaker of the Florida state House and the state Senate majority leader. He began his legislative career in a strong Republican year — 1980, when Ronald Reagan was elected president — and served as speaker of the Florida House of Representatives from 1996 to 1998. After reaching the top spot in the House, he ran for the state Senate in 1998 and became the Senate majority leader before his exit in 2008.
After working for the Capitol Hill staff of Rep. Bill Thomas (R-Calif.), McCarthy was elected to the California State Assembly in 2002. He had a quick rise to the top, getting elected minority leader just two years later in 2004.
Chaffetz, a former Democrat, was actually the co-chairman of Michael Dukakis' 1988 Democratic presidential campaign. He also has family ties to the Dukakis family, as his father, John Chaffetz, was married to Kitty Dickson before she married Dukakis. Chaffetz, who became a Republican in 1990, was the campaign manager for Utah Republican Jon Huntsman's successful gubernatorial campaign in 2004. Huntsman in 2005 tapped Chaffetz to be his chief of staff, but he did not stay long, leaving the position later that year to start a communications firm. The following year, Huntsman named Chaffetz to the board of trustees for the Utah Valley State College.
Despite their history together, Chaffetz did not endorse Huntsman for president in the 2012 Republican primary but rather threw his support to eventual nominee Mitt Romney early in the process.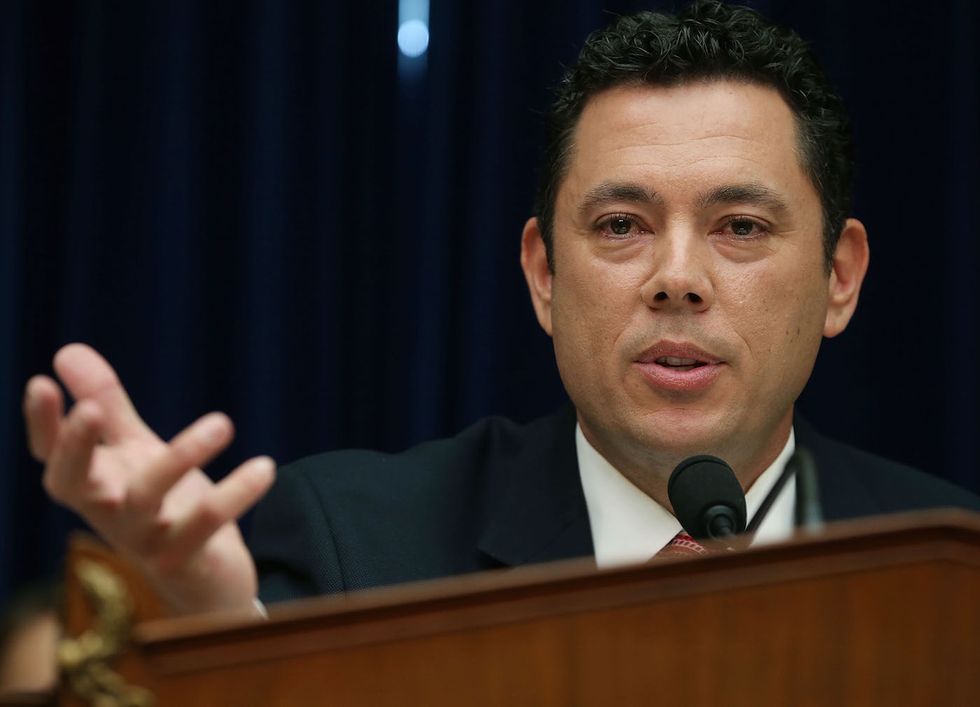 Rep. Jason Chaffetz (R-Utah) (Mark Wilson/Getty Images)
3. Rise in Congress
Similarly to his time in the California Assembly, McCarthy also had an aggressive rise in Congress. After winning his second term in 2008, he moved to the spot of chief deputy minority whip for the Republicans. After the Republicans' House victory in 2010, McCarthy became the majority whip. As a member of the leadership team, he serves on the Republican Steering Committee.
After his election to the House, Chaffetz served on the House Oversight and Government Reform Committee and the House Judiciary Committee, where he made a name for himself calling out government officials on waste and fraud. In 2015, he became the chairman House Oversight Committee after Rep. Darrell Issa (R-Calif.) stepped down due to House GOP rules that impose term limits on chairmanships.
An engineer by trade who graduated fro the Georgia Institute on Technology, Webster has been heavily involved in infrastructure issues and serves on the House Transportation and Infrastructure Committee.
4. What the Candidates Are Known For
Chaffetz is known for fiery questioning of congressional witnesses on matters such as the Benghazi attacks and the Fast and Furious botched gun-walking operation. More recently, in the midst of the probe into Secret Service security lapses, an inspector general report said the agency targeted him by releasing information that he had applied for a job with the Secret Service in 2003.
McCarthy, along with then-House Minority Leader Eric Cantor (R-Va.) and Rep. Paul Ryan (R-Wis.), formed the core of the GOP "Young Guns" founded during the 2007-2008 election cycle who aimed to elect and bring new fiscally conservative leadership to the party. However, under Boehner's speakership, McCarthy has become known as part of the leadership team that angered conservatives for failing to fight Obama on issues such as funding for Obamacare and the president's executive actions on immigration. McCarthy recently gave Democrats a talking point by suggesting that the GOP probe into Benghazi was political, saying on Fox News: "Everybody thought Hillary Clinton was unbeatable, right? But we put together a Benghazi Special Committee, a select committee. What are her numbers today? Her numbers are dropping."
Webster was kicked off the House Rules Committee earlier this year after he didn't support Boehner for speaker. The Rules Committee sets the agenda for the House and members are typically loyal to their party leadership.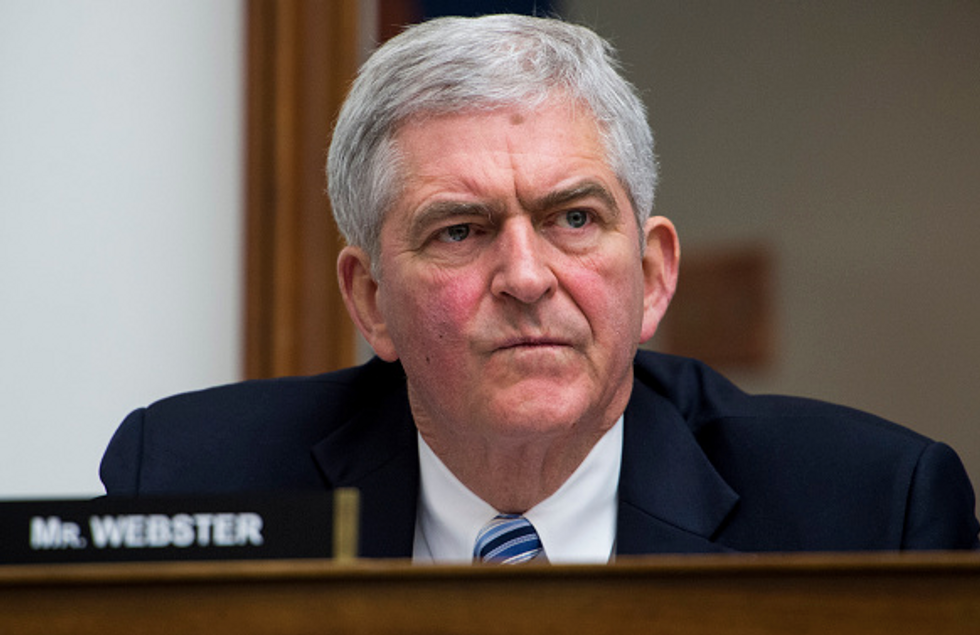 Rep. Daniel Webster (R-Fla.) (Bill Clark/CQ Roll Call)
5. Conservative Ranking
• American Conservative Union: 76 (2014) 88.63 (lifetime)
• Conservative Review: 45
• American Conservative Union 81 (2014) 92.17 (lifetime)
• Conservative Review 82
• American Conservative Union: 72 (2014) 78.83 (lifetime)
• Conservative Review: 64