Jimmy Fallon took over as host of NBC's "Tonight Show" in 2014 but his predecessor, Jay Leno, returned for a special appearance on Tuesday night -- and Leno used the spotlight to crack a few jokes about the state of the economy.
Fallon kicked off the show by cracking a joke about voters who once supported President Barack Obama now supporting Sen. Bernie Sanders for president in 2016. Moments after the joke, Fallon pretended like he had just pulled a hamstring, and asked if there was anyone there who could "tag in" for him.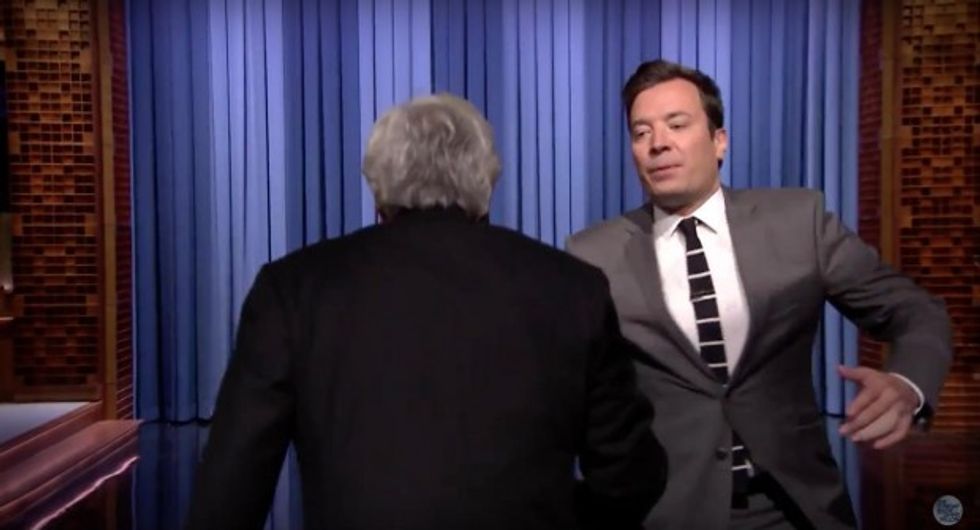 Image source: YouTube
That's when Leno took to the stage to loud applause as Fallon took a seat. Leno, who has a new show premiering on CNBC called "Jay Leno's Garage," pulled out some familiar joke themes including his popular "the economy is so bad" punchlines.
Fallon joined Leno in making jokes about the economy, poking fun at the band Nickelback and later referring to Hillary Clinton's email scandal.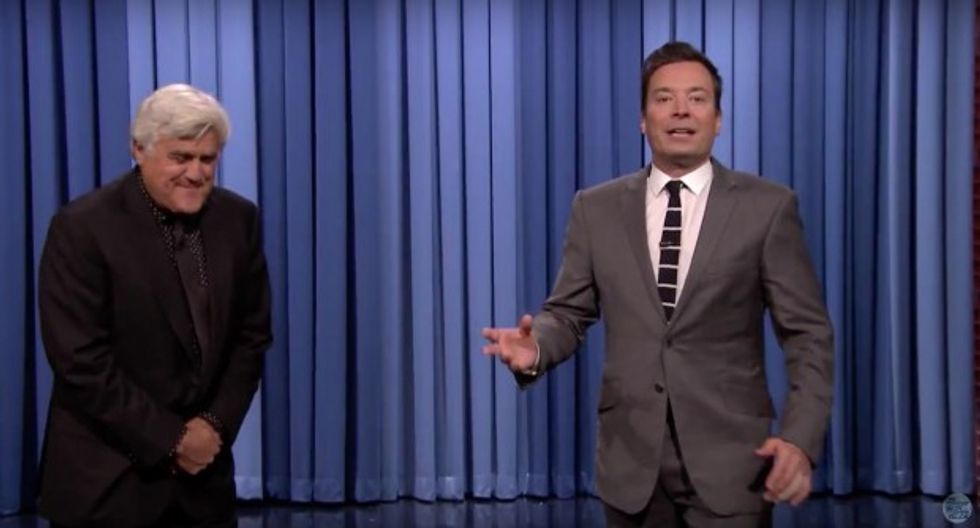 Image source: YouTube
Watch Leno's special appearance below:
(H/T: Mashable)
–
Follow Jon Street (@JonStreet) on Twitter