Sen. Rand Paul (R-Ky.) said Wednesday that he would not trust Democratic presidential candidate Hillary Clinton to have authority over the National Surveillance Agency.
In a phone interview with TheBlaze, Paul reacted to a recent comment made by Matt Drudge. The Internet-news mogul said he would trade places with Edward Snowden if Clinton came to power, contending the Democrat would use her authority over the NSA to crush dissent.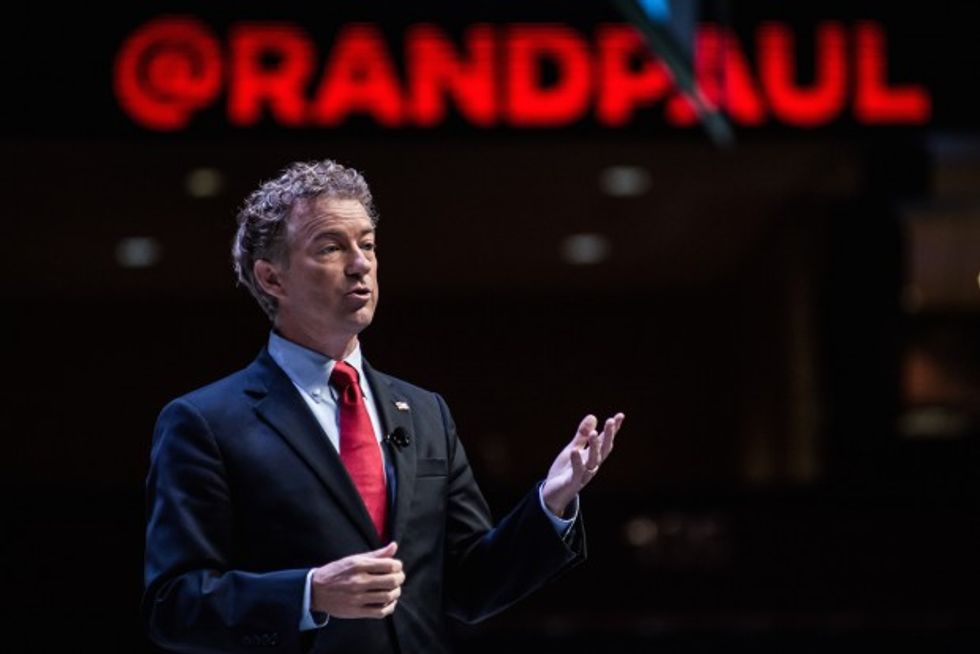 Sean Rayford/Getty Images
Paul agreed that Clinton would not be an ideal person to oversee the agency, but added he is skeptical of everyone.
"I think it would be terrible if Hillary Clinton were in charge of that data given her personal inconsistencies with where she keeps her own," Paul told TheBlaze. "But I think either Republican or Democrat, we ought to check them."
[sharequote align="center"]Rand Paul: "I think it would be terrible if Hillary Clinton were in charge" of the NSA.[/sharequote]
"I don't trust anybody," the Kentucky senator added to TheBlaze. "Republican or Democrat to have that much power. I am very distrustful of power in general."
Paul said that he lost "what trust I had remaining" when Director of National Intelligence James Clapper "basically lied to Congress" about the NSA "and said he wasn't doing exactly what he was doing."
Paul hinted that there are members of his own party running for the presidency whom he also doesn't trust.
"I am very worried," he said. "But not just about Hillary Clinton, I'd say about every party because I think that dictum that power corrupts and absolute power corrupts absolutely is still true."
He added, "And I've said that the unique facet of my campaign is that I am campaigning to take power away from the very presidency that I expect. My goal is to devolve power back to the states and people."
—
Follow the author of this story on Twitter and Facebook: