During his Tuesday morning forecast, Columbia, South Carolina, TV weatherman Tim Miller was overcome with emotion at the sight of a bright, sunny day in the flood-stricken city.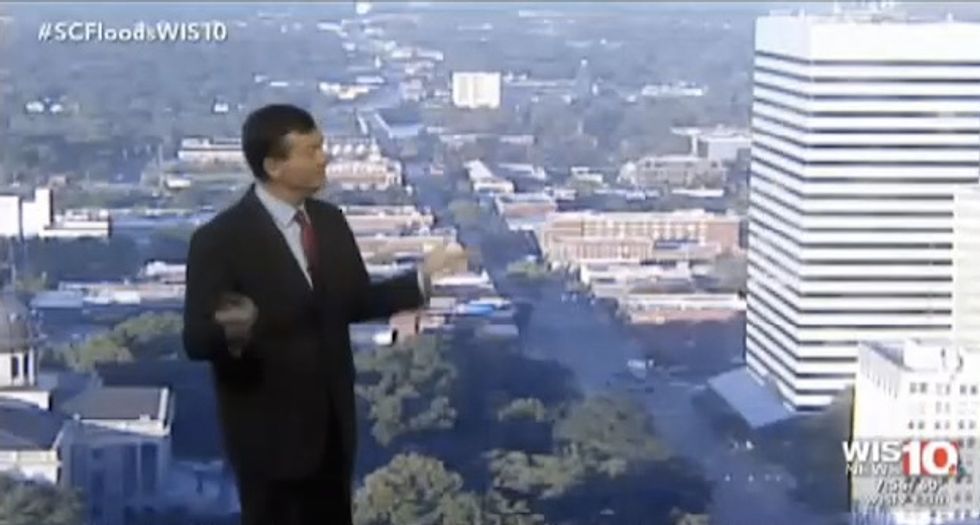 Image source: WIS-TV
As he walked on camera and looked at the view of the sun-soaked skyline projected behind him, Miller choked up, telling the audience, "Well, how about that." He attempted to get control of his emotions, saying, "Boy, I tell you ..."
Miller backed out of the shot and tried to continue his forecast, "I, I don't know what to say — whew, sunshine — that's amazing."
A few seconds later, Miller walked back into view of the camera, attempting to give the latest updates on flood warnings for the region. However, his voice continued to crack, and he again backed out of the shot and was heard to say, "Come on, Tim, get with it."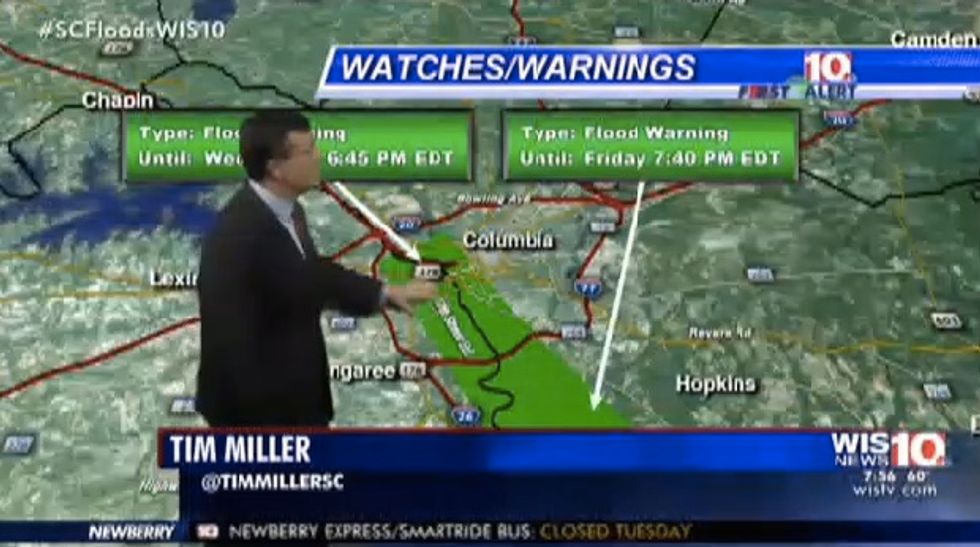 Image source: WIS-TV


As the story started to go viral Tuesday afternoon, Miller's station interviewed him about the emotional moment.
"I just lost it," Miller told his employer. Adding, "I know the people who are suffering. I know people who live on roads that are now gone. I see these people in the grocery store. I care about this community."
Watch the clip from Tuesday morning.
--
Follow the author of this story on Twitter and Facebook: