While U.S. Rep. Trey Gowdy (R-S.C.) has deflected requests to go for leadership in the House of Representatives, the chairman of the body's Select Committee on Benghazi does have a person in mind to run things for Republicans.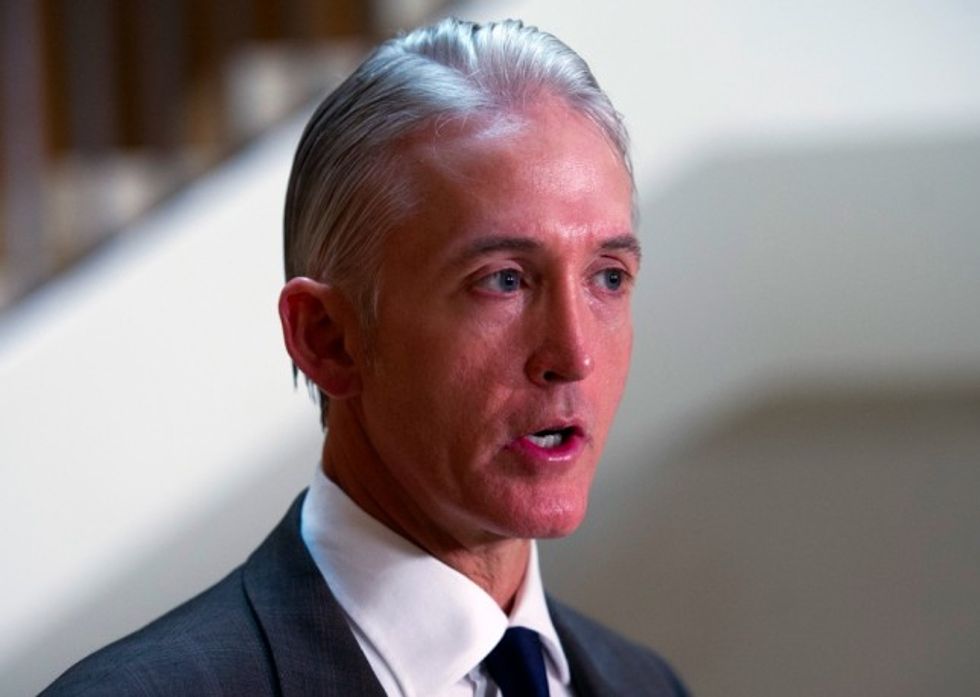 House Select Committee on Benghazi Chairman Trey Gowdy in Washington, Friday, Sept. 4, 2015. (AP Photo/Cliff Owen)
"To me, just speaking as one member, the smartest kid in the class is Paul Ryan," Gowdy told the Washington Post on Tuesday. "If I had one draft choice and I was starting a new country, I would draft Paul to run it. Not because I agree with him on everything, but because he's super, super smart."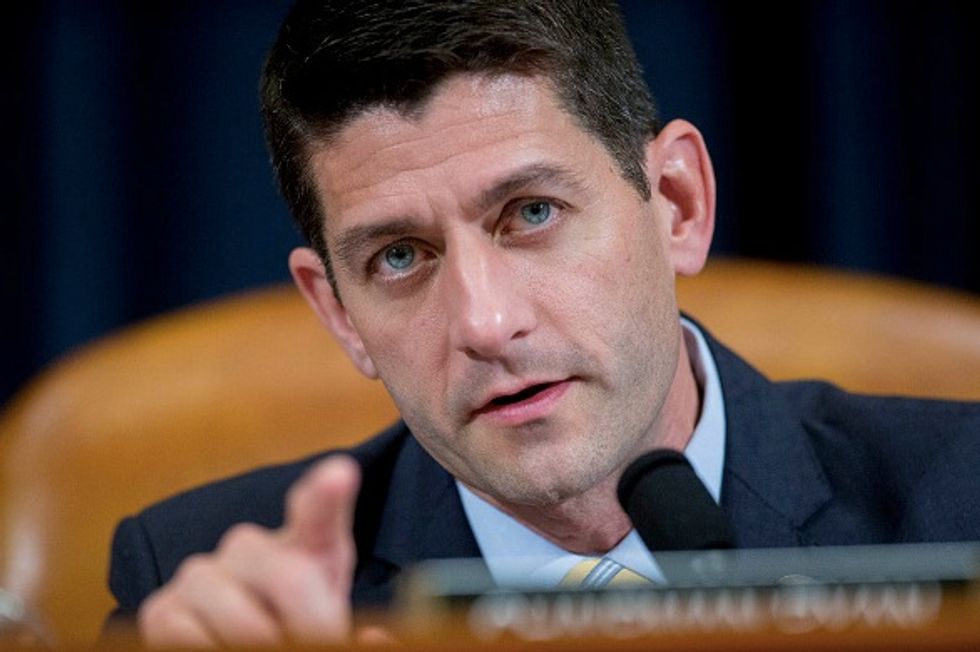 Rep. Paul Ryan, a Republican from Wisconsin and chairman of the House Ways and Means Committee, questions witnesses in Washington, D.C., on Wednesday, July 17, 2015. (Image source: Andrew Harrer/Bloomberg via Getty Images)
Gowdy said Ryan — a Wisconsin representative and the 2012 Republican vice presidential nominee — isn't looking for a major leadership role in the House, either, which is a big plus in Gowdy's mind.
"And when someone is super, super smart and is not interested, that tells you something," Gowdy told the Post. "It tells me a lot."
In the wake of House Speaker John Boehner's resignation announcement, three candidates for the job have emerged: House Majority Leader Kevin McCarthy of California, Rep. Jason Chaffetz of Utah and Rep. Daniel Webster of Florida. The GOP will name its nominee Thursday.
Gowdy, ever comedic, has no intentions of going for an open leadership spot.
"I don't have a background in mental health, so I wouldn't have the right qualifications to lead right now," the former prosecutor told the Post.
He added: "I stood up in front of conference and said, 'I know what we need in a leader, and I do not have those qualities.' I don't know how to tell them any more plainly than that. I don't have them. I appreciate the fact that some people think I do. But you have to know yourself and have self-awareness."
Gowdy added that he wouldn't give up leading the Benghazi Committee, despite the rough road he'll likely face as he prepares to question former Secretary of State Hillary Clinton later this month.
When asked if assuming House leadership is a worse prospect that heading the Benghazi Committee, Gowdy let more humor fly.
"It's close — I'd have to ask my therapist," he told the Post.
And that would be fellow South Carolina GOP Rep. Mick Mulvaney, Gowdy revealed — tongue firmly in cheek.
"That's who I call when I need to ask someone, 'How bad off am I?'" Gowdy told the paper. "Mick will take you from having a bad day to being suicidal."
—
Follow Dave Urbanski (@DaveVUrbanski) on Twitter