A St. Louis coffee shop known as a haven for Black Lives Matter activists and for its contentious relationship with law enforcement is under fire over reports that the letters "FTP" (presumably standing for "F*** the Police") were written on its to-go cups.
This photo apparently from inside MoKaBe's Coffeehouse was posted to Twitter on Tuesday:
When you realize why bae is bae @jcos24 and why @MoKaBes is your favorite place. FTP on all to-go orders pic.twitter.com/BmrLX0lQ5a

— KayRay (@RE_invent_ED) October 6, 2015
MoKaBe's tweeted a pair of posts in response to the public uproar, one of which referred to "police murder":
Per our policy he is on paid leave pending an investigation. B/C we take cup graffiti as seriously as the police take police murder.

— MoKaBae's (@MoKaBes) October 7, 2015
Reaction against the shop has been swift: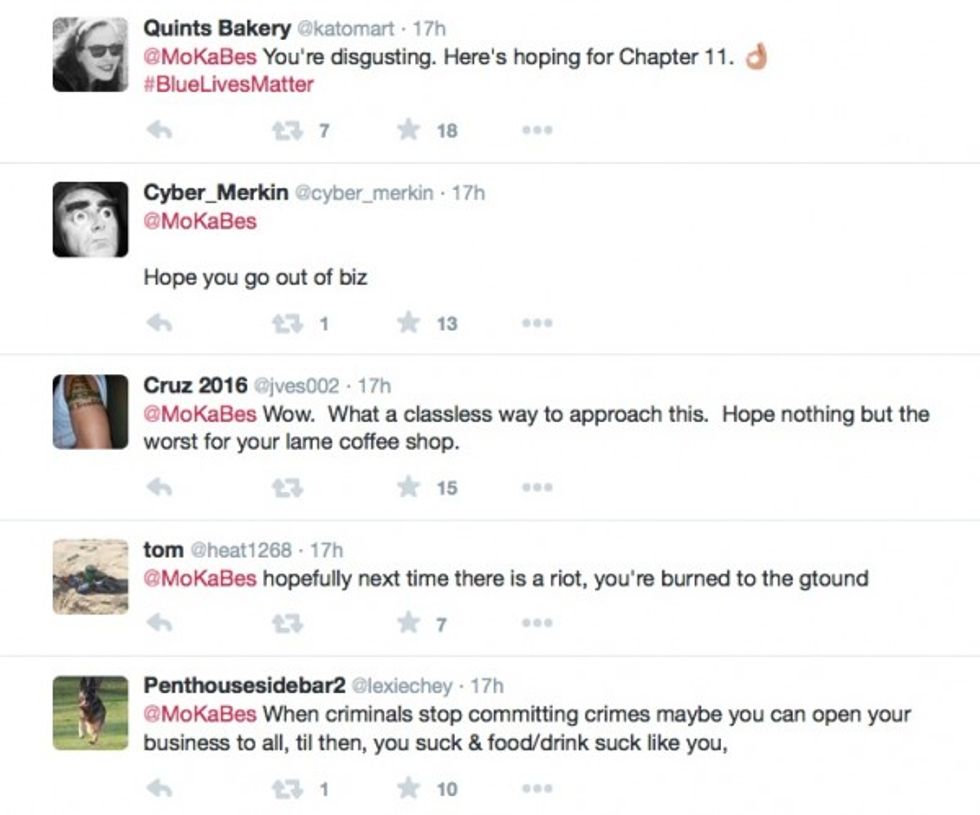 Image source: Twitter
TheBlaze didn't immediately hear back from MoKaBe's management Thursday after leaving a message requesting further comment.
The individual shown in the previous photo writing on the cup lids — identified as jcos24 — is apparently a staffer at MoKaBe's and posted the following messages on his Twitter page:
Starting my paid leave after work tonight. To say I am contrite would do no justice... Just like the police https://t.co/pdIN9XP5w9

— Goku Super Baeyan (@jcos24) October 7, 2015
I love when stupid racist trolls forget to call from a private number when they make prank calls to @MoKaBe's... pic.twitter.com/rijeRJ43QN

— Goku Super Baeyan (@jcos24) October 8, 2015
The following images were posted to MoKaBe's Facebook page: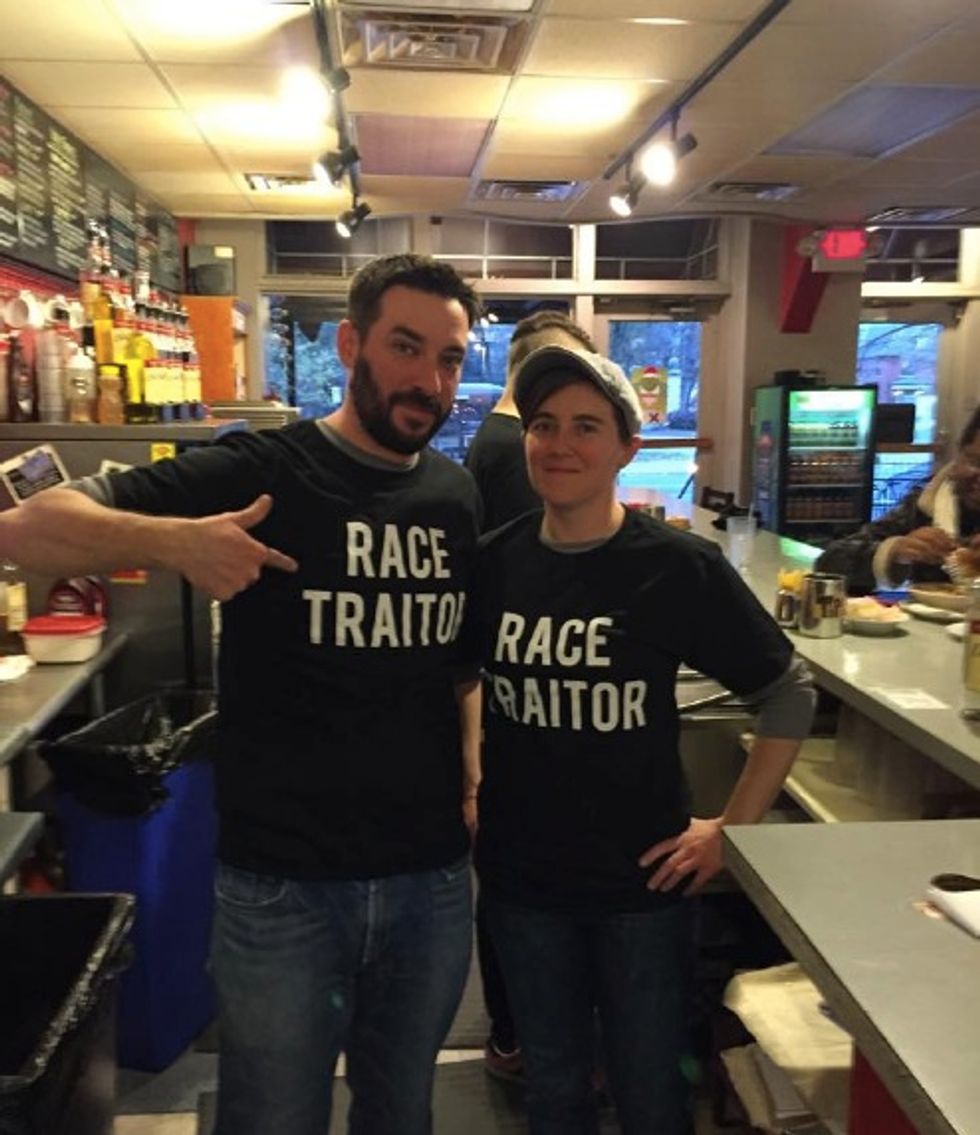 Image source: Facebook/MoKaBe's Coffeehouse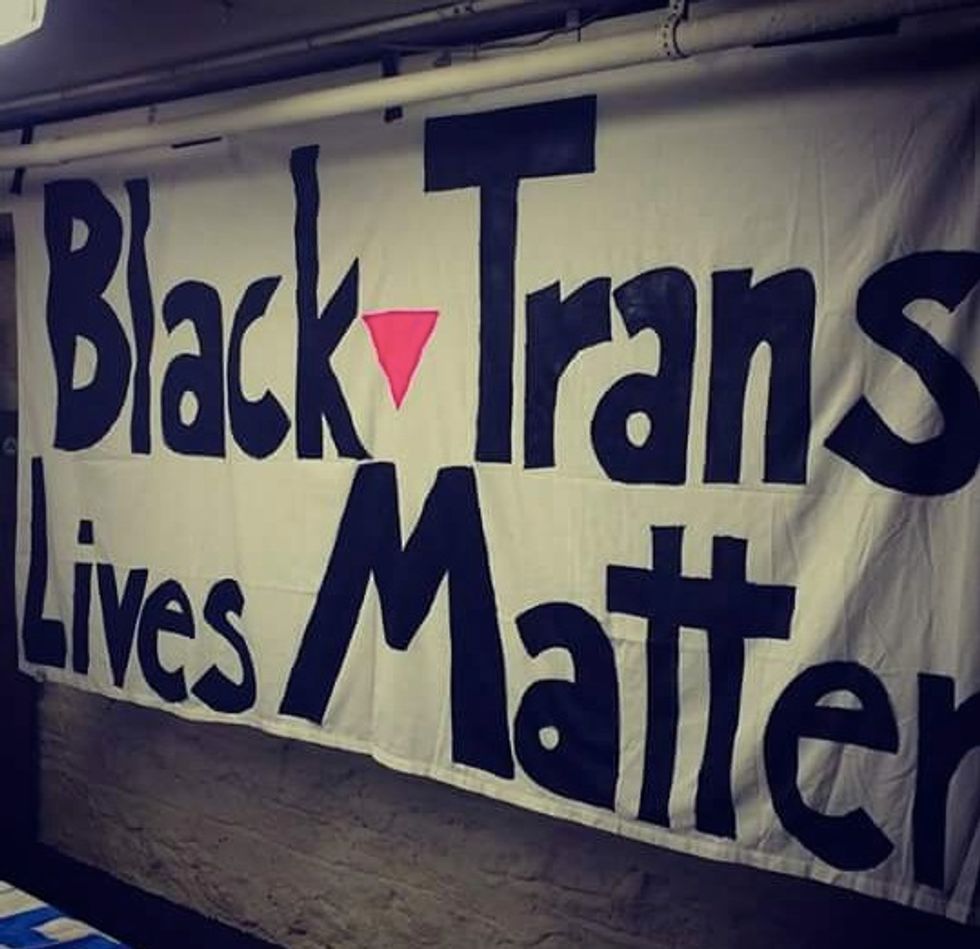 Image source: Facebook/MoKaBe's Coffeehouse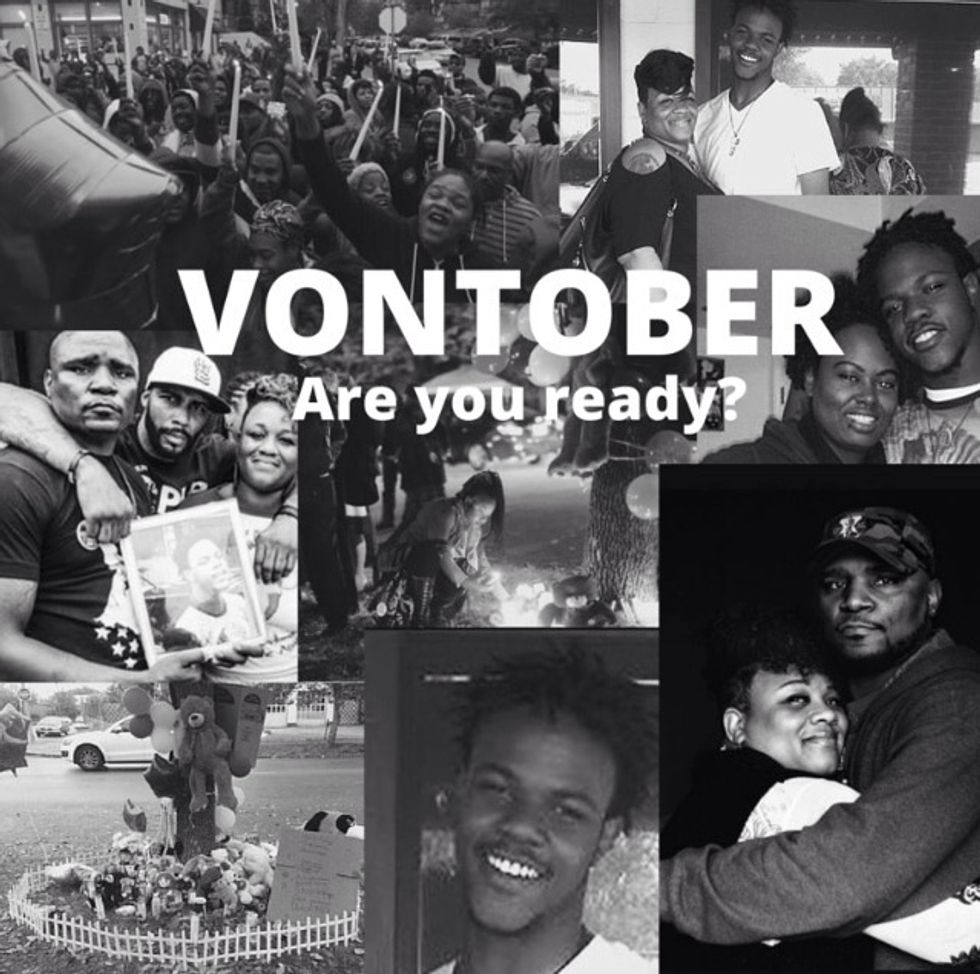 Image source: Facebook/MoKaBe's Coffeehouse
The previous black-and-white photo montage is apparently in reference to 18-year-old Vonderrit D. Myers who was killed after St. Louis police said he opened fire on an off-duty officer.
In the wake of the nearby Ferguson protests last fall, MoKaBe's became an unabashed public supporter of the Black Lives Matter movement, opening their establishment for protesters to "warm up, rest, grab a drink or snack, charge phones, use restrooms, etc." after the Michael Brown grand jury verdict.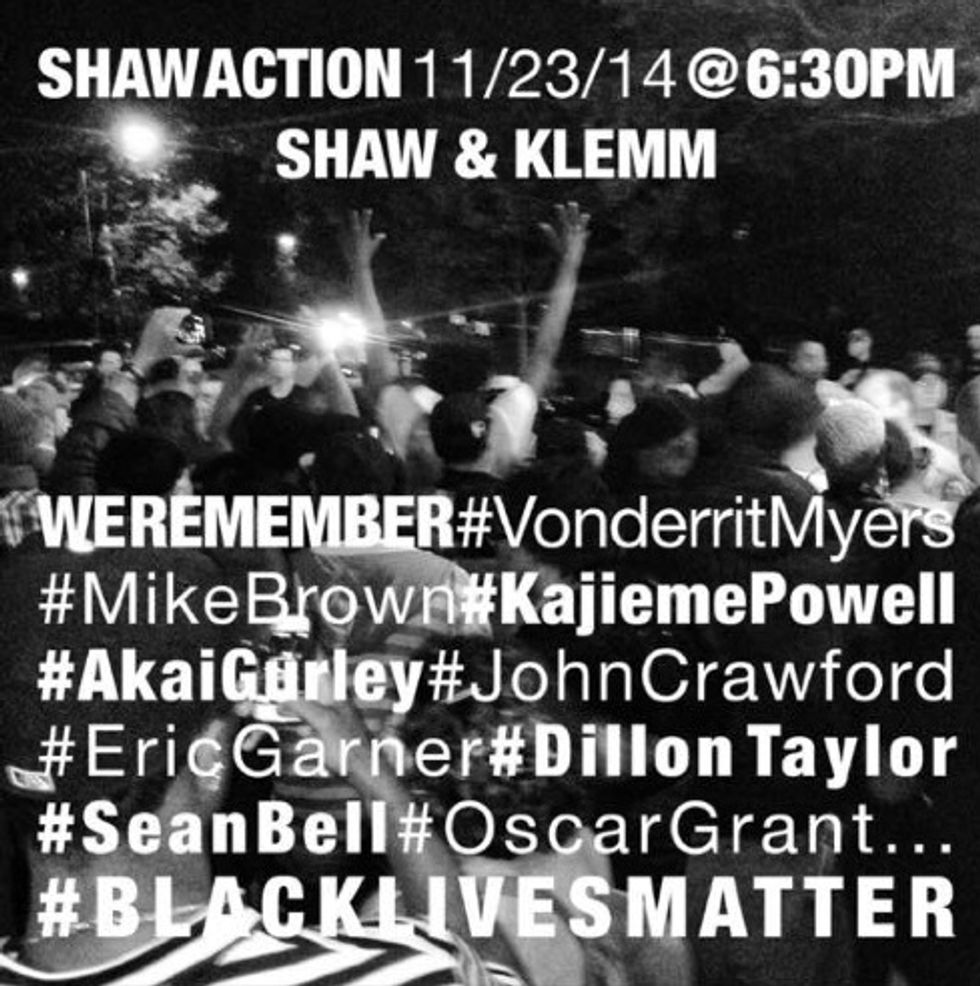 Image source: Facebook/MoKaBe's Coffeehouse
Two weeks later, St. Louis police officers dropped tear gas canisters along the street in front of MoKaBe's during protests in the early morning hours of Nov. 25, the Riverfront Times reported.
The paper also noted that a large number of protesters "camped out in MoKaBe's that night after spending hours marching and engaging in civil disobedience."
St. Louis police chief Sam Dotson told the Times that MoKaBe's brought problems on themselves when protesters refused to disperse.
"The people at MoKaBe's want to create a victim mentality," Dotson continues. "They want to say we're targeting them, and we weren't."
A woman who identified herself as Katie Simmons had this to say on MoKaBe's Facebook page last year:
"I have been a long time, loyal customer to my favorite coffee shop, MoKaBe's on South Grand. For over 14 years I have enjoyed cup after cup of coffee there, brunch, and enjoyed that it was a safe haven for my gay friends. No longer will I come here since they have taken a stance on a matter in which they were not directly involved. They seem to think it is ok to support an attempted cop killer. Someone who shot first as an innocent victim. On top of that they continue to support the violence and disturbance that did damage to neighboring businesses along South Grand. I'm very heart broken to say my last dime has been spent here. By the way I've seen them call the police numerous times for disturbances, pan handlers, and people refusing to leave. If you can support the Police, please opt out of their services and handle it yourselves. Goodbye Mo."
(H/T: Weasel Zippers)
This story has been updated.
—
Follow Dave Urbanski (@DaveVUrbanski) on Twitter