WASHINGTON (AP) — Attorney General Loretta Lynch is repeating a pledge from her predecessor that no journalists will be sent to jail for doing their job.
The Justice Department says Lynch made the commitment during a private meeting Thursday with lawyers for media organizations.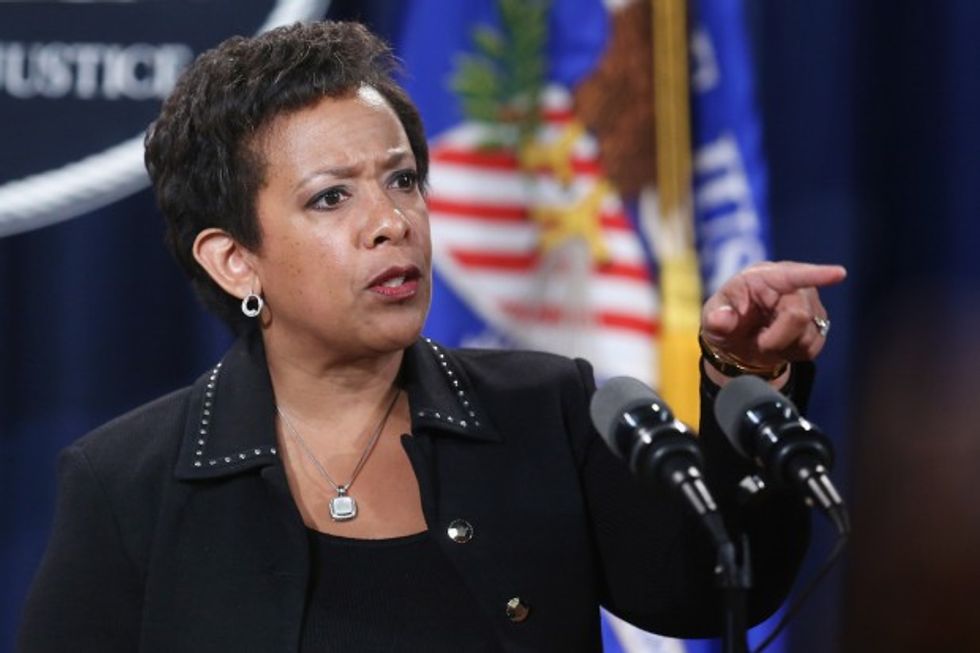 Chip Somodevilla/Getty Images
Former Attorney General Eric Holder promised last year that the Justice Department would not send journalists to jail for work they do as part of their job. Lynch said Thursday that she agreed with that position and would continue to uphold that pledge.
Holder had assembled a working group of media organization representatives in response to concerns about Justice Department actions, such as secretly seizing telephone records of Associated Press reporters and editors in a national security leak investigation.
The Justice Department subsequently released new guidelines for leak investigations.
—