A New York mother of two feared for the lives of her and her children not once but twice after a woman rammed their car with her SUV multiple times.
The dashboard camera in Yana Krasnov's car captured the whole incident on video, initially showing a black SUV hop over the median to hit them head-on.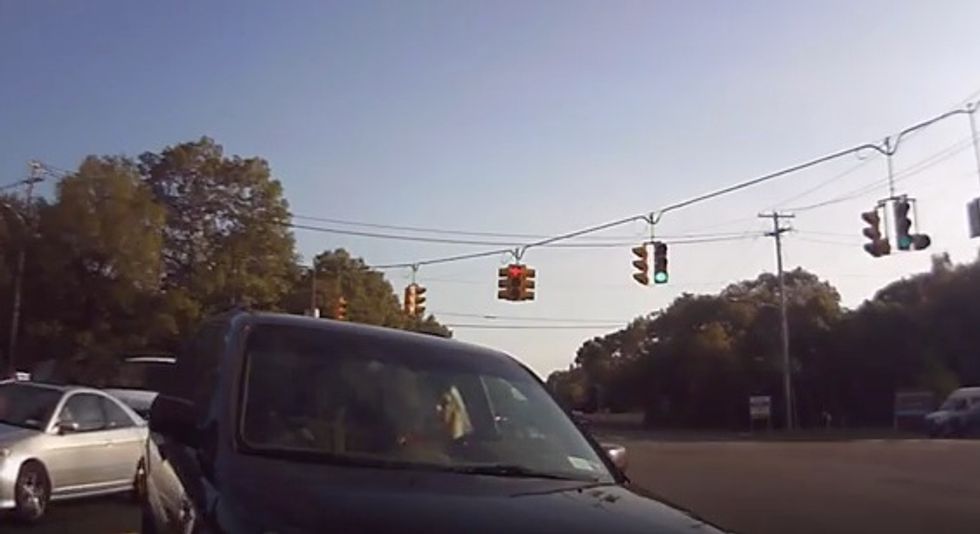 Image source: YouTube
While stuck on the median and over a demolished traffic sign, the woman, later identified as 53-year-old Linda Spina, sat in her SUV unmoving.
"Put the car in park — now!" a bystander yelled at Spina after first checking on Krasnov.
That's when Spina backed up off the median and sped in reverse into other traffic in the intersection. But the terrifying ordeal was not yet over for Krasnov's family. The video showed Spina putting her SUV back in drive. As the vehicle lunged forward, it sent the woman, who had initially tried to stop her, running out of the way.
It captured Krasnov's terrified screams and the cries of her children as Spina hit their yet vehicle again.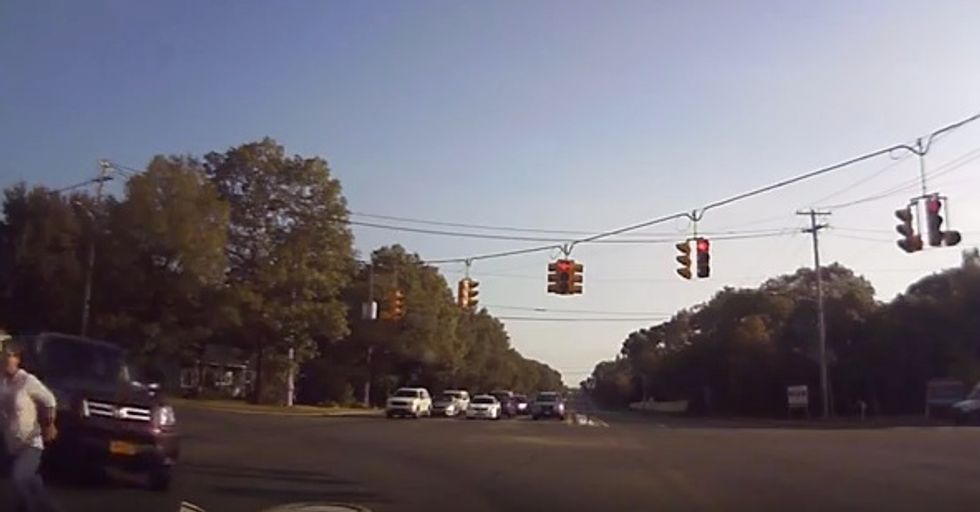 Image source: YouTube
"It was very scary, and I couldn't even imagine that she would hit us again, and I thought we might die," Krasnov told WCBS-TV. "I was thinking I could lose my girls too. I might survive, but they would die."
Watch this video of the incident:
Andrey Krasnov, Yana Krasnov's husband, told the news station he was on the phone with his wife when their vehicle was hit a second time.
"They're all screaming and then silence. So at this moment I thought I lost them," Andrey Krasnov told WCBS.
Spina was arrested charged with driving under the influence, WCBS reported.
Watch the news station's report: