Legendary quarterback Terry Bradshaw went off on defensive lineman Greg Hardy, who is fresh off a four-game suspension for a domestic violence case, and the Dallas Cowboys organization on Sunday in an impassioned and unfiltered rant on Fox.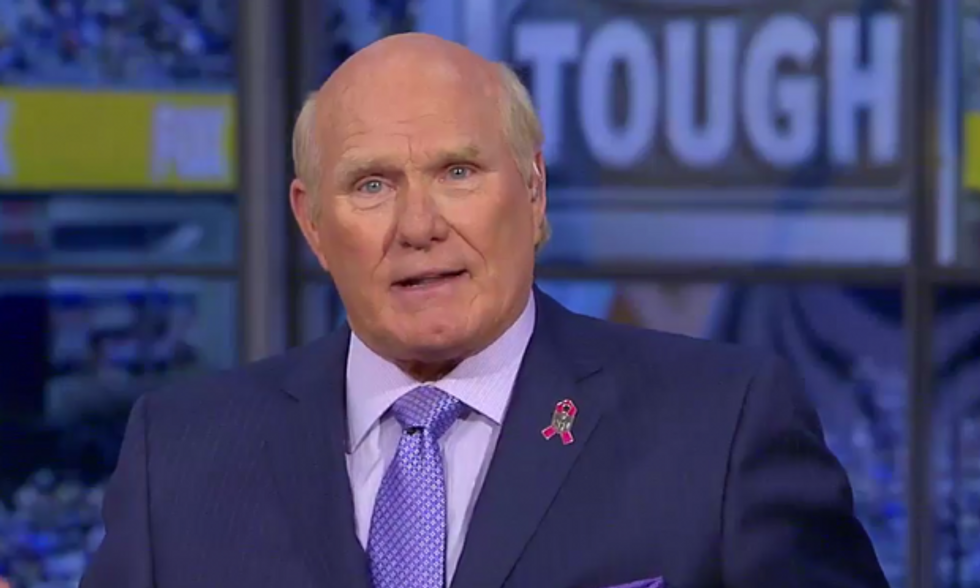 Fox
"Now, anybody, in my opinion, that lays a hand on a woman -- I don't care who are you are, my friend -- you never come back in this league," Bradshaw said. "But Dallas Cowboys owner Jerry Jones in his desperation to get a pass rusher said, 'Well, you know what, America, Cowboys fans, he's alright, he's a good boy.'"
Bradshaw said Hardy made a "fool" out of himself in his first press conference only to have Jones basically become an "enabler" of his behavior.
"This is wrong. We have no place for this, and I'm actually tired of talking about the Hardys of the world, and I really, really, seriously hope that eventually we never have a place in the NFL for people that touch a woman, strike a woman," Bradshaw added.
After being found guilty of two counts of assault on a female, Hardy's charges were later dismissed on appeal when the accuser couldn't be located to testify.
Watch the video below:
Terry Bradshaw gives his heartfelt viewpoint on Greg Hardy's domestic abuse case. https://t.co/LfMelAXzmj

— FOX Sports: NFL (@NFLonFOX) October 11, 2015
(H/T: Mediaite)
---