Playboy will no longer publish photos of nude women.
Yes, you read that right. According to a Monday report in the New York Times, the magazine famous for publishing sexually provocative images of woman, sans clothes, will make the change next March as part of a redesign.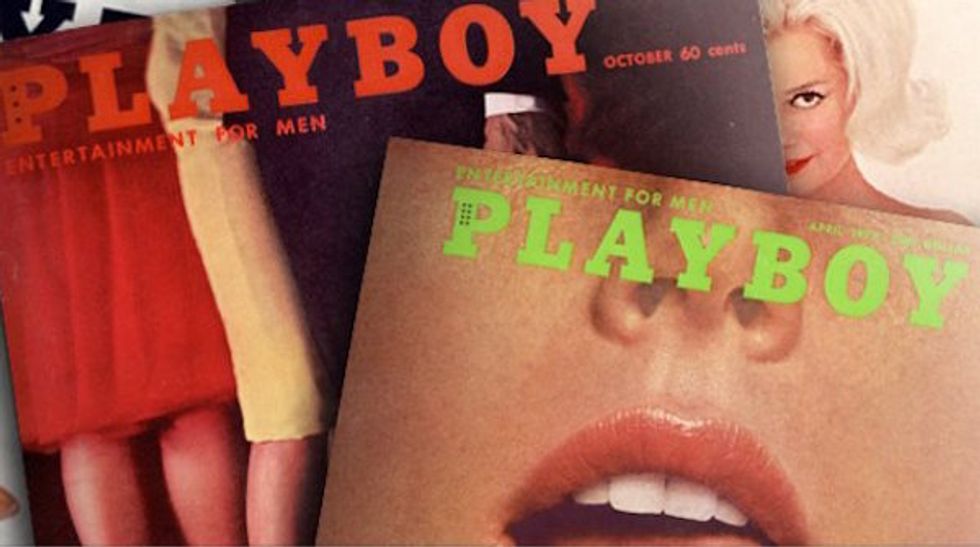 Image source: Facebook
The dramatic shift to eliminate nude photos in the magazine's print edition was proposed by top editor Cory Jones last month and approved by founder and Editor-In-Chief Hugh Hefner, the Times reported.
The dramatic move caught many off guard, with individuals turning to Twitter to react with shock.
NFL suspends for violent tackles, baseball wants no physical contact, Playboy stops publishing naked pics, 2015 = bizarro world.

— Ben Maller (@Ben Maller) 1444702490.0
What's next -- Yankees to stop playing baseball? Xerox to stop making copies? Congress to start getting things done?

— southpaw (@southpaw) 1444699216.0
Weird to live in a world where you have a better chance of seeing nudity on a tv show about dragons and zombies than in Playboy magazine.

— Dave Itzkoff (@Dave Itzkoff) 1444701190.0
The move comes as the magazine tries to regain the cultural relevancy it has lost in the Internet-dominated era where nude photos and pornography are widely available for free online. As the Times noted, citing Alliance for Audited Media, Playboy's circulation has dropped from 5.6 million in 1975 to approximately 800,000 now.
—
Follow the author of this story on Twitter and Facebook: