Texas Republican Rep. Bill Flores officially announced his candidacy to replace outgoing House Speaker John Boehner (R-Ohio) Monday, his spokesperson confirmed to TheBlaze Monday afternoon.
Andre Castro, Flores' communications director, confirmed the GOP lawmaker's planned candidacy in an email to TheBlaze Monday but said there's one caveat to his race — Flores is prepared to withdraw his candidacy should Wisconsin Rep. Paul Ryan (R) decide to run. If Ryan runs, Flores will "step aside and support him," Castro said.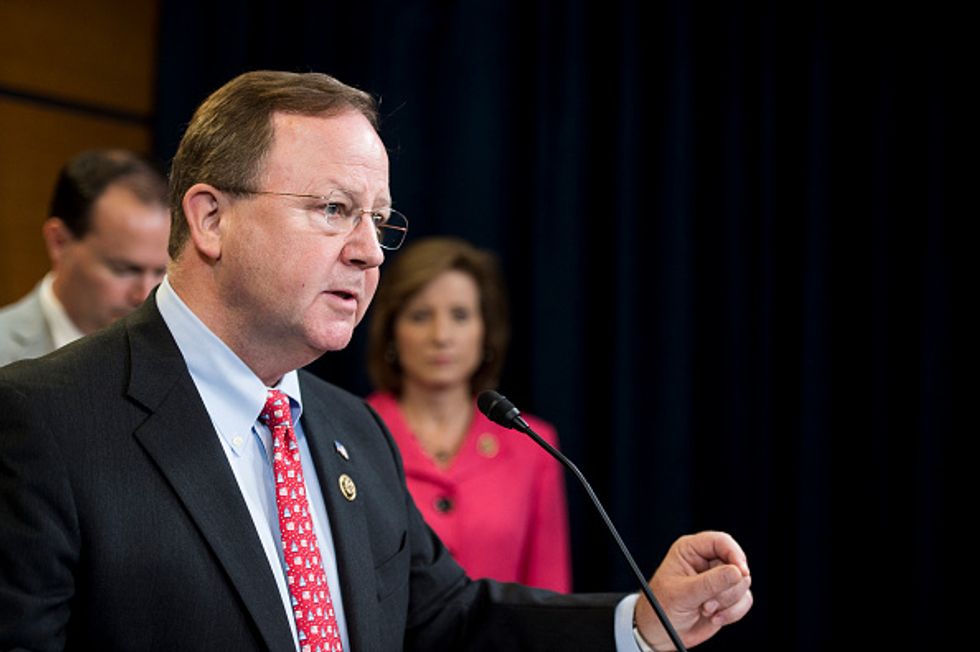 Rep. Bill Flores (R-Texas) (Bill Clark/CQ Roll Call)
Ryan has repeatedly insisted that he doesn't want the leadership post, despite that fact that others who have held the position have said he would be their choice to take over the position.
The Texas Tribune reported that Flores, a third-term congressman, announced his bid for the leadership position in a Monday email to fellow House Republicans. He also announced his decision to attendees of a Texas Oil and Gas Association meeting, two sources who were there confirmed to the Tribune.
The Dallas Morning News reported that Flores made his decision after toying with the idea last week. 
"I don't think [Ryan] has burned one bridge in this place since the time he has been here," Flores told the Morning News last week. "I have been asked by some of our colleagues to do it. But I think that's a decision that takes a lot of prayer and consultation."
Flores is chairman of the conservative Republican Study Committee, which includes more than a majority of House Republicans.