Speaker of the House John Boehner (R-Ohio) has personally asked Rep. Paul Ryan (R-Wis.) to reconsider and run for speaker, a source inside Boehner's office confirmed to TheBlaze Thursday.
The move by Boehner comes after House Majority Leader Kevin McCarthy (R-Calif.) shocked the political world by announcing he would no longer seek the post.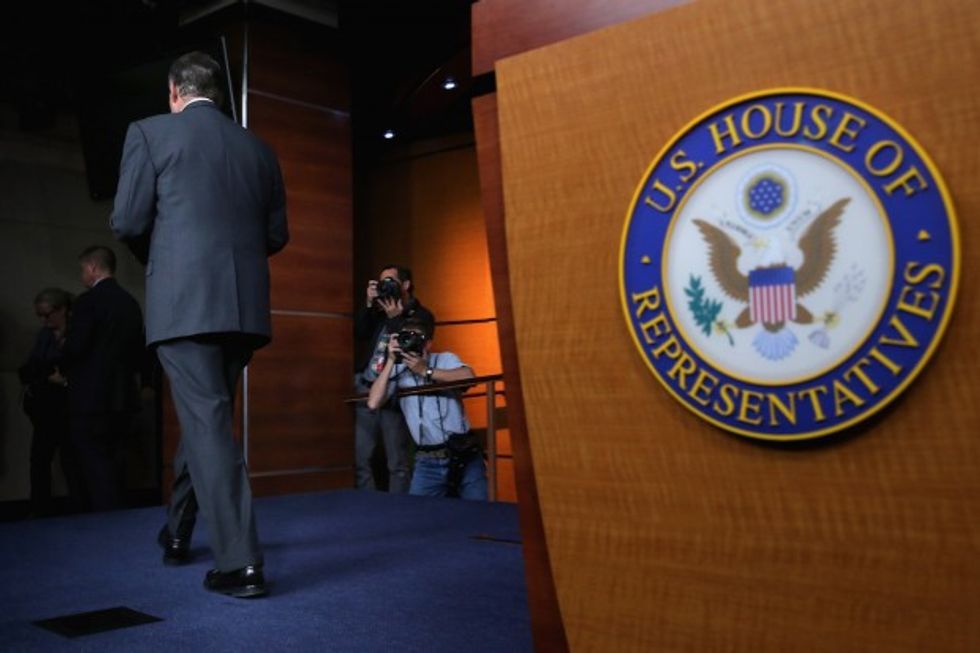 Chip Somodevilla/Getty Images
Ryan, who was the Republican nominee for vice president in 2012, had previously said he was not interested in the post.
The news was first reported by Washington Post reporter Robert Costa who tweeted that Boehner has told Ryan he is the only candidate who can unite House Republicans.
Boehner has told Ryan that he is the only person who can unite GOP at this crisis moment. Ryan undecided but listening, per sources

— Robert Costa (@Robert Costa) 1444334439.0
McCarthy is also making it clear right now, behind scenes, that Ryan is his pick for spkr. Sending signals to allies as Boehner calls Ryan.

— Robert Costa (@Robert Costa) 1444334904.0
Boehner left the mtg. today, met with aides & inner circle, and said "It has to be Ryan" to end the GOP strife, per sources

— Robert Costa (@Robert Costa) 1444335088.0
MSNBC reported that McCarthy said he "hopes" Ryan changes his mind and runs.
BREAKING: Kevin McCarthy says he "hopes" Paul Ryan will run for House Speaker.

— MSNBC (@MSNBC) 1444336452.0
Rep. Trey Gowdy (R-S.C.), who has insisted he won't run for speaker, said this week that he would select Ryan for the job "if I had one draft choice."
"To me, just speaking as one member, the smartest kid in the class is Paul Ryan," Gowdy told the Washington Post on Tuesday.
Reps. Daniel Webster (R-Fla.) and Jason Chaffetz (R-Utah) have both announced their candidacy for speaker.
Boehner reiterated Thursday that he will continue to serve in the role until a new person is selected.
—
Follow the author of this story on Twitter and Facebook: