A Virginia elementary school teacher has been placed on leave following accusations that she assaulted an 8-year-old special needs student.
According to WTVR-TV, the Chimborazo Elementary school teacher turned out the classroom lights as the class was loud and disruptive, and when she turned them back on, she put her hands on Dresean, one of the third-graders. Dresean told WTVR that the teacher kicked his chair, choked him and pulled his neck.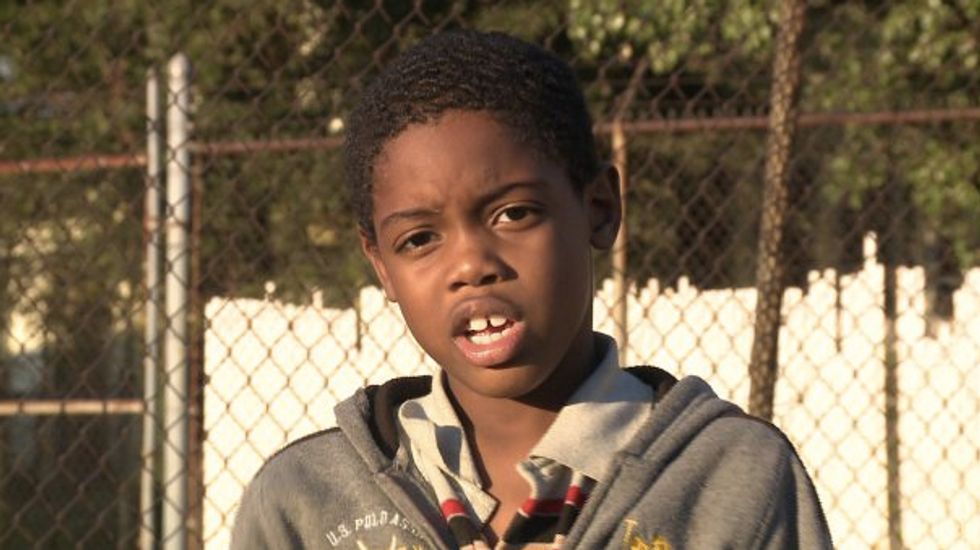 Image source: WTVR-TV
Keosha Williams, Dresean's mother, said that her son is a special needs student and that no student should be on the receiving end of the teacher's "unacceptable" punishment. Williams said her son is in special education because he has "a lot of meltdowns." He also has a counselor assigned to help him throughout the day.
After the incident, Williams said the school contacted her once they had put her son on the bus.
"Parents, we have to step up for our kids and go to their school and PTA meetings," Williams said. "You just got to be there because you don't know what is going on."
Williams said the struggle with her son in school is greater after the incident because, even though the teacher is no longer there, he is still frightened.
Local police are investigating the incident while the teacher has been placed on leave. No charges have been filed thus far.
(H/T: WTVR-TV)