A former Texas A&M football star has admitted to picking a jogger at random and killing him with a machete, according to Dallas police.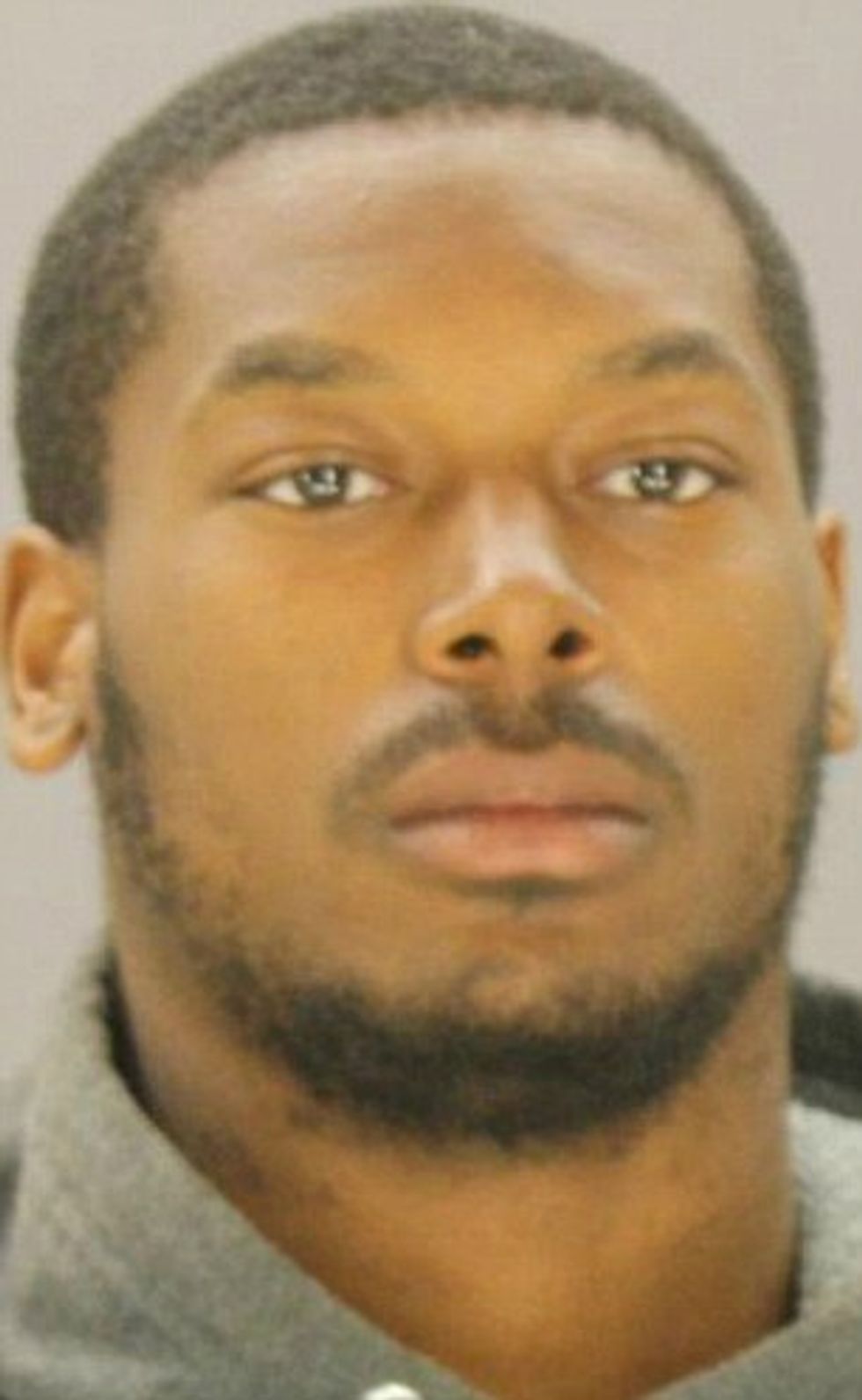 Former Texas A&M University receiver Thomas Johnson, 21. (Dallas Police Department)
Thomas Johnson, 21, was a receiver for Texas A&M in 2012, where he had three catches for 22 yards when the Aggies upset top-ranked Alabama by a score of 29-24. He made national news a few days after the big win when he disappeared but then showed up at his family's house in Dallas three days later.
Johnson did not have a violent criminal history before he recently became angry and hacked his victim to death with a "large-edged weapon," Dallas Police Deputy Chief Rob Sherwin said, reported KXAS-TV.
"It appears that Mr. Johnson picked this victim at random. It's absolutely random. He just attacked him. He told our homicide detectives that he was angry about a situation, and he just picked somebody to murder," Sherwin said.
Following his arrest, Johnson admitted to the murder, and police said that he even called 911 to report the incident. However, Sherwin suspects this was more than a random stabbing but didn't elaborate on another possible motive.
"I believe there's more to that story. It's just very unusual. It's quite shocking," Sherwin told reporters during a press conference.
A man who was cycling on the same trail as the victim described the horrifying moment the murder happened along a trail in a park in north Dallas. The eyewitness, identified by KXAS-TV only as Brandon, said the slaying happened where the trail goes under a roadway.
"As I get closer and closer I could tell it was a machete and there are repeated blows that are occurring," Brandon said. "As I get closer, I could see what's being hit is a person, laying face down on the ground."
The eyewitness added that by the time he got close to the scene he believed the vicim was already dead. The victim was taken to a nearby hospital, where he was pronounced dead.
Sherwin said the victim was a 25- to 30-year-old white male. He was not carrying any identification.
(H/T: KXAS-TV)
–
Follow Jon Street (@JonStreet) on Twitter