Police have arrested a 21-year-old student in connection with a terroristic threat posted on social media early Sunday.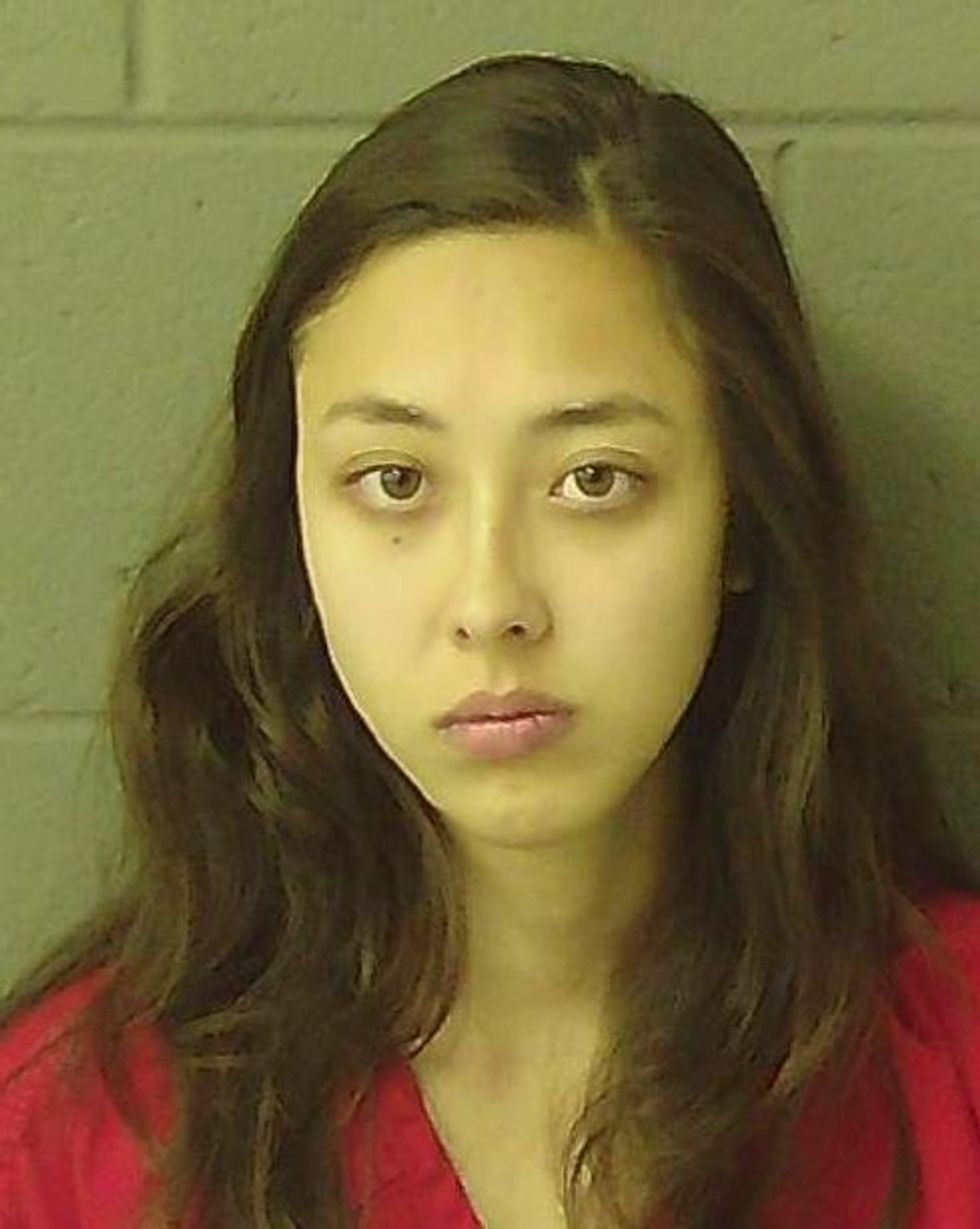 Emily Sakamoto (Newton County Sheriff's Office)
Police say Emily Sakamoto, a sophomore, confessed after being taken into custody to posting the ominous message. She was allegedly planning to shoot up Emory University's Oxford College in Atlanta on Monday, according to the Atlanta Journal-Constitution.
Many students at the college are away on fall break until Wednesday, the Daily Mail reported.
"I'm shooting up the school. Tomorrow. Stay in your rooms. The ones on the quad are the ones who will go first," the message, posted on the anonymous messaging platform Yik Yak, read.
Sakamoto showed the post to another student who then took a screen shot before it was deleted, police said. Officers then began looking into who exactly sent the message and identified Sakamoto as the sender.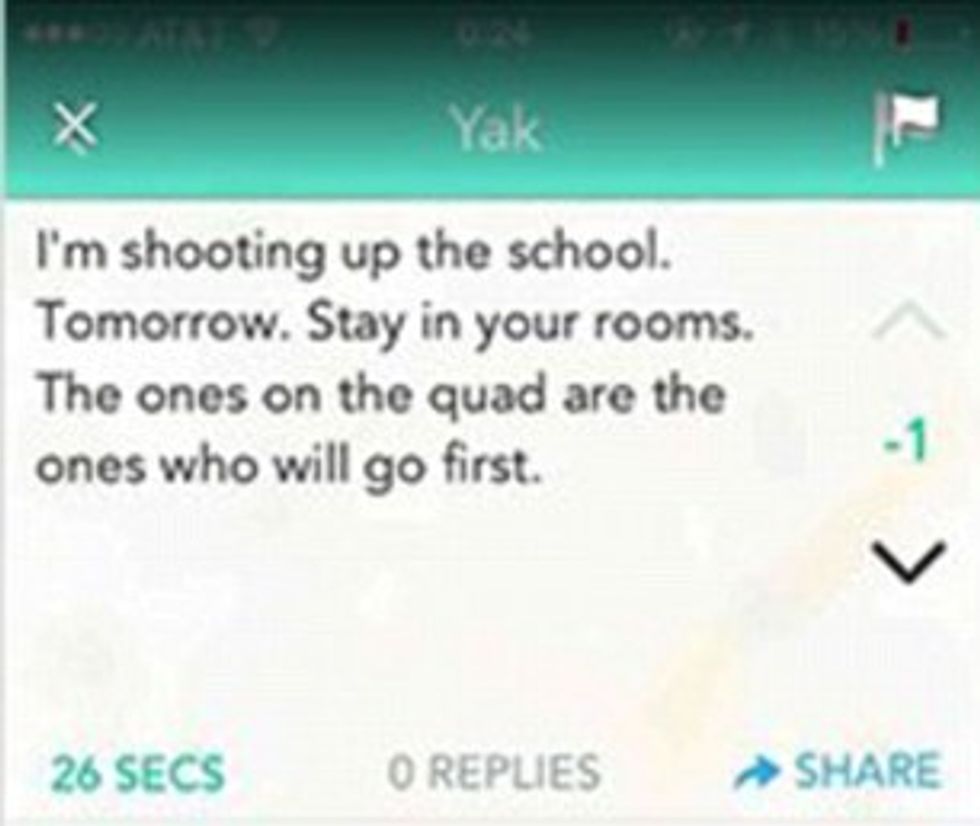 Image source: Yik Yak via the Daily Mail
She was arrested at her home later that afternoon and charged with making terroristic threats and booked at a nearby detention center, the Newton Citizen newspaper reported. Her bail was set at $1,500, according to WSB-TV.
(H/T: Daily Mail)
–
Follow Jon Street (@JonStreet) on Twitter