Just 10 weeks away from her due date, Megan Thompson received news that no expecting mother wants to hear.
There was a problem.
A lump showed up on the face of her unborn baby boy, Conan, during an ultrasound. The problem? It could obstruct his breathing.
"I was terrified when I found out there was a possibility my baby might not be able to breathe after birth," Thompson said in a statement.
That's when a referral to the University of Michigan's C.S. Mott Children's Hospital and the use of 3-D-printing technology came into play.

Image courtesy of the University of Michigan Health System
Based on a specialized MRI, doctors and researchers at the children's hospital were able to print a 3-D model of the fetus' face before he was even born. This model allowed them to better assess the size and location of the growth and determine what action to take.
Though 3-D printing of fetuses to make medical decisions (or for even non medical reasons) has been done before, this was the first time 3-D printing was used to determine risk to a fetus' airway, Dr. Glenn Green, associate professor of pediatric otolaryngology at the children's hospital, told TheBlaze, adding that in this case there was "an increased complexity relative to things that have been done before."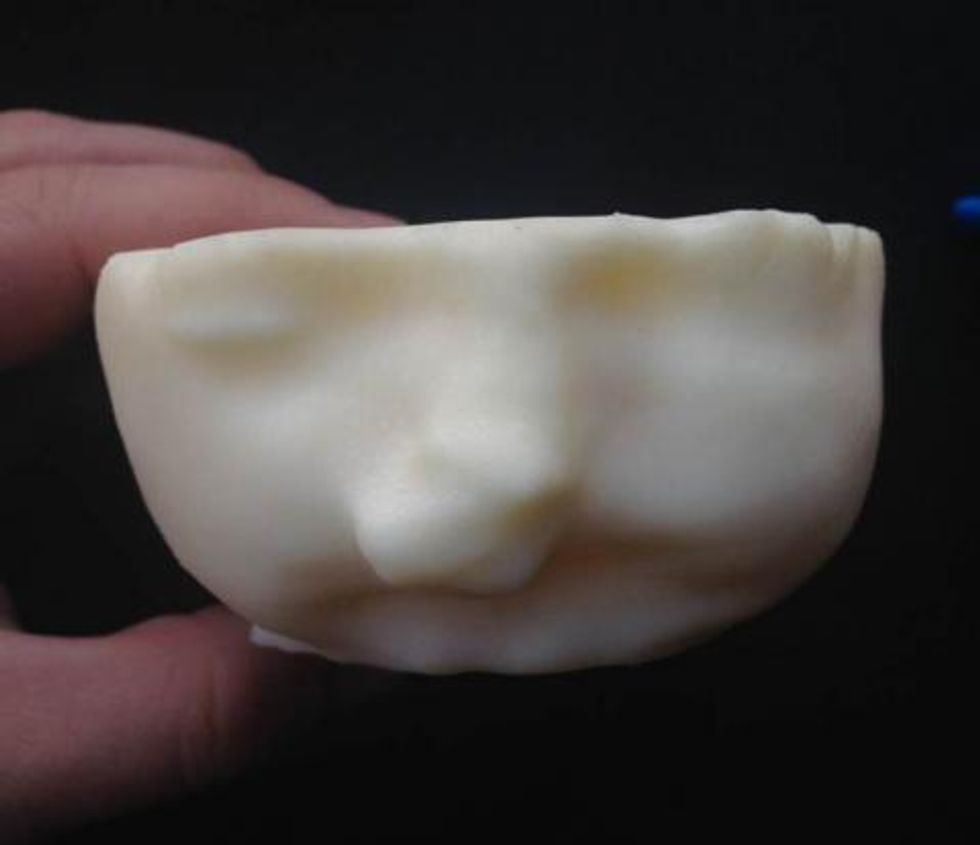 Photo: University of Michigan Health System
Ultimately, doctors determined, based on the model, that the baby's airway would not be obstructed after birth. This was significant because it meant Thompson and her baby could avoid an Ex Utero Intrapartum Treatment procedure. This, according to the C.S. Mott Children's Hospital website, is a "highly-modified Cesarean delivery" that involves partial delivery with the placenta still functioning while a necessary surgery is then performed on the baby.
Green said without the 3-D model telling them this EXIT procedure could be avoided, physicians would have prepared for it anyway, just in case. He explained that the mother in such a procedure is put under general anesthesia and is thus not awake during the partial delivery or while the surgery is performed. General anesthesia, compared to regional anesthesia, is associated with higher risks for both the mother and the fetus and is usually avoided during pregnancy and labor.
Because doctors found the lump would not pose a risk, Conan was delivered through a normal C-section.
"Hearing him cry after he was born was the most incredible, emotional experience because I knew he was OK," Thompson said.
Conan did have a cleft lip and palate, but CBS News reported that he is in the middle of receiving surgeries to correct it. Otherwise, "he's healthy and growing big," his mother told the news outlet.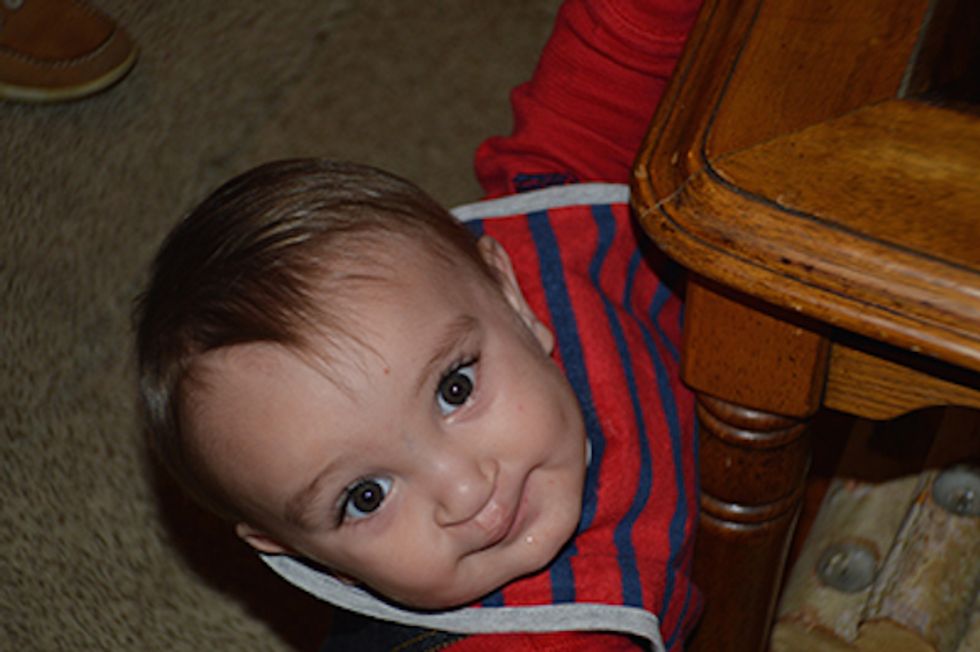 Doctors at the University of Michigan were able to opt for a less risky version of a C-section in Conan's delivery thanks to detailed information from a 3-D-printed model of the baby's face when he was still in the womb. (Photo credit: Megan Thompson)
"This case demonstrates that 3D modeling may improve prenatal evaluation of complex patient-specific fetal anatomy and facilitate the multidisciplinary approach to perinatal management of complex airway anomalies," the authors of the case study published in the journal Pediatrics wrote.
Green said he believes the applications for 3-D printing in the realm of fetal medicine will only become more  common.
"The fetus moves around a lot," he said, explaining how beneficial it is to have a replica to get a detailed understanding of a situation and develop plans.
"It's really nice too, from an educational standpoint, to be able say 'here's what the problem looks like,'" Green said. "Parents can understand what's going on and make choices themselves.
Green also pointed out that doctors can not only 3-D print external fetal structures, but internal ones as well.
(H/T: Science Daily)