New York Times reporter Nicholas Confessore scoffed after hearing Donald Trump's comments on equal pay for women and abortion — but he was quickly called out by "Morning Joe" co-host Mika Brzezinski.
"What is that?" Confessore reacted.
Brzezinski shot the reporter a curious look and said, "Wait a minute, that's so interesting." She then offered to "help" him out when he asserted that he didn't know what Trump was "doing."
"Let me help you out. He's answering questions," Brzezinski said. "He gave his opinion on a very, very polarizing issue that usually makes a lot of politicians actually shake in their shoes and hem and haw and say nothing. … I don't agree with him on a couple of issues, but he answered questions and I don't understand why you actually look cross-eyed."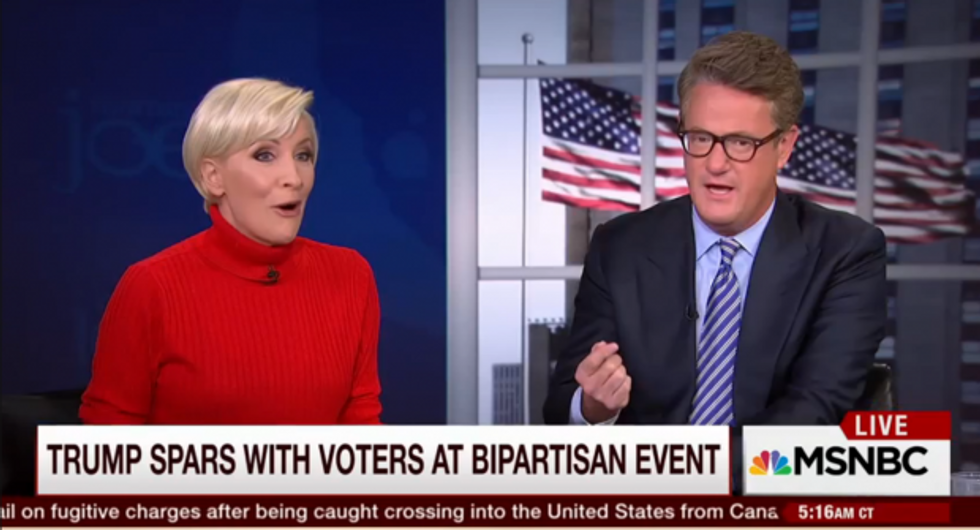 MSNBC
When Confessore again said he was just "surprised" by Trump's answers on equal pay, Brzezinski continued to press.
"You're surprised by his answers because you don't like the answer," Brzezinski added. "Equal pay for equal work."
Joe Scarborough said Trump gave an answer on equal pay that he would want to hear as a Republican.
Watch the entire exchange below:
---