A Florida woman live-streamed herself "driving drunk" Saturday night, using popular smartphone application Periscope to inform concerned viewers that she was "scared to get pulled over" because she was "super drunk."
"I am drunk beyond belief people," Whitney Marie Beall, 23, said as she drove home. "I am really drunk. I am super drunk. ... I am super drunk right now in a place that I really don't want to be. So hi everybody, in different countries."
As the 23-year-old slurred her words, telling viewers she was lost with a flat tire, many encouraged her to stop operating her vehicle.
[sharequote align="right"]"After 30 years of law enforcement I hadn't seen anything like this before."[/sharequote]
Others dialed 911 and local police were eventually able to pinpoint her location after downloading the smartphone application and using local landmarks to determine where she was.
"They're like what's periscope. Luckily, one of our younger officers was able to figure it out," said Sgt. Gary Gross, Lakeland Police spokesman, according to WTSP-TV.
When officers arrived on the scene they saw Beall hit a curb with her 2015 Toyota Carolla, police said in a statement. As they approached her vehicle, officers said they could smell alcohol. After failing field sobriety tests, she was arrested and charged for driving under the influence.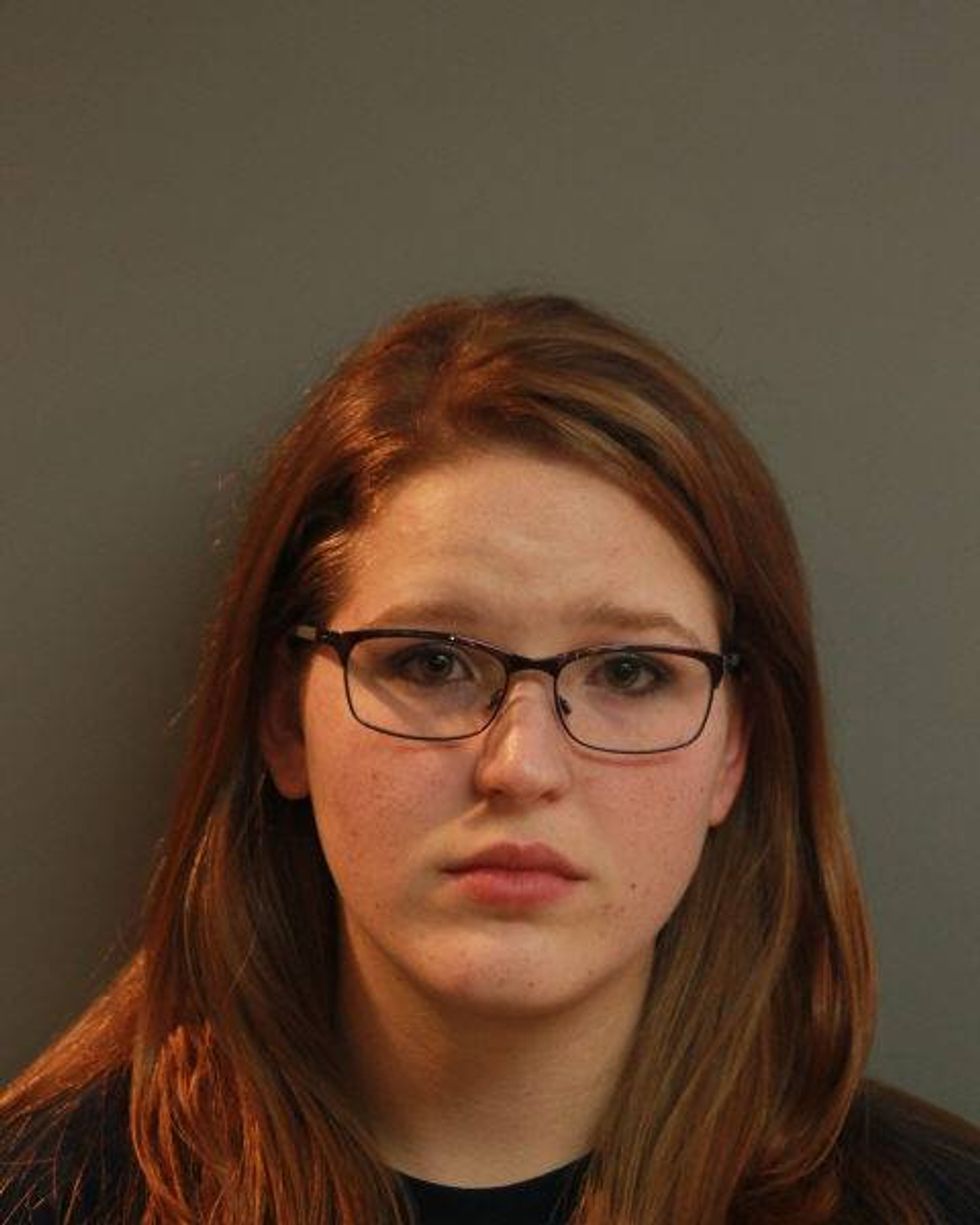 Image source: Lakeland Police Department
Gross said he's never seen anything like it.
"You hear her saying she's drunk," he said, according to WTSP. "I got to tell you I was a little shocked. After 30 years of law enforcement I hadn't seen anything like this before."
—
Follow the author of this story on Twitter and Facebook: