An Indiana sheriff went on the record that he would disregard an executive order from President Barack Obama that mandated law enforcement begin registering firearms.
Elkhart County Sheriff Brad Rogers appeared on a local PBS panel discussion about gun rights and gun control in the wake of recent university shootings to say that he wouldn't obey orders from on high that went against his constitutional oath.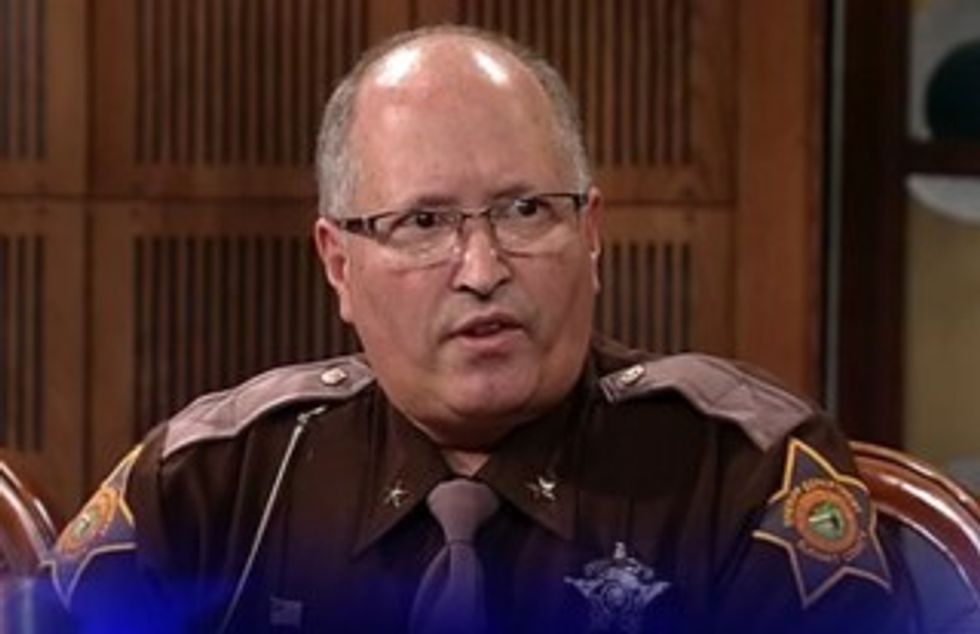 Elkhart County Sheriff Brad Rogers (Image source: WNIT-TV)
"If President Obama today said, 'I'm creating an executive order that all sheriffs and police chiefs around this nation need to start registering firearms,' I will disregard it," Rogers said during WNIT's "Politically Speaking" Sunday broadcast.
"We've always had this conversation that we need more reasonable gun control put in place," Rogers said earlier. "But we have what is reasonable, in my opinion, and in fact it's probably overdone."
"I'm from the government, and I don't think the government has any place in gun registration," he continued. "The government shouldn't know who's got weapons ... we've seen in other countries what could happen when the government knows who has what guns. And so I always discourage people from registering any guns ... quite frankly it's not something we push or promote."
Another guest, local radio host Casey Hendrickson, said gun registration is a "feel-good" measure that actually "works" only when the government moves against the people. He added that following England's gun restrictions that there is now a "knife culture" there. "That's absurd," Hendrickson said. "It's not the tool, it's the bad guy."
Rogers later added another reason guns in the hands of responsible citizens is a good idea.
"I think people are tired of being victims," he said. "And a firearm is a great equalizer. Whether it's a female, whether it's an 80-year-old, the guy who's kicking in your front door after he knocked and you don't answer — that is a very scary event. And you can call 911, but I'm telling you, we're not gonna make it in time to neutralize the threat ... the people of this nation [have got] to take responsibility for their own safety."
The relevant portion of the program begins just after the 32:30 mark, but the entire conversation is quite worth a viewing.
(H/T: Truth Revolt)
—
Follow Dave Urbanski (@DaveVUrbanski) on Twitter