Vermont Sen. Bernie Sanders got the most searches during Tuesday night's Democratic presidential debate — even getting more Google interest than Donald Trump, the Washington Post reported.
Trump, now leading the Republican presidential field, was live tweeting during the Democratic debate, thus carving out attention for himself.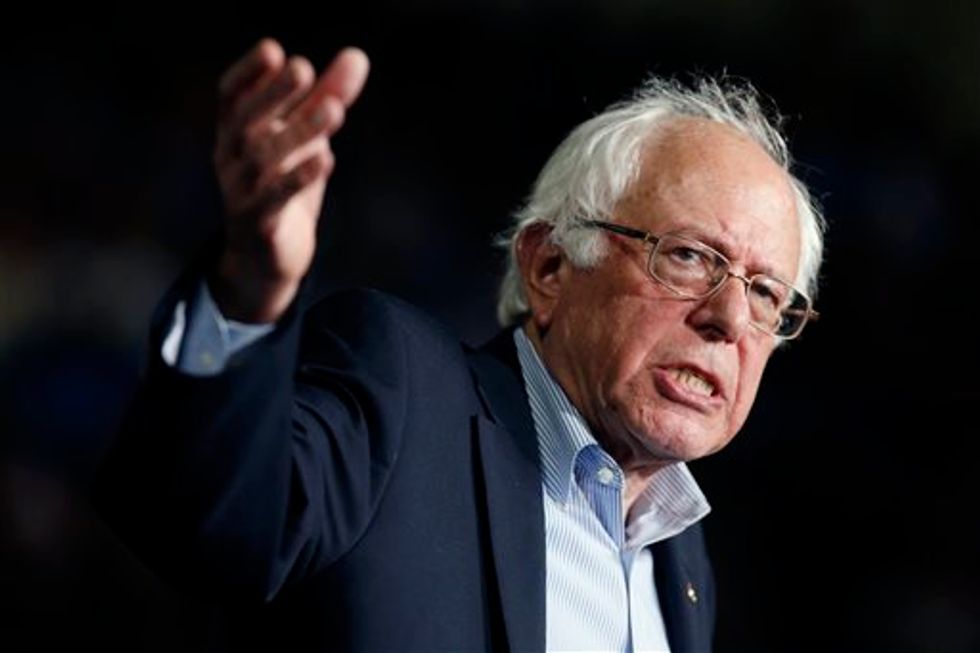 Democratic presidential candidate and Vermont Sen. Bernie Sanders (AP/Michael Dwyer)
"What's more, Sanders actually overpowered the long-term king of Google, Donald Trump," the Post reported. "During the debate, Sanders continually attracted more Google interest than Trump."
The spikes in Google searches came throughout — after his introductions, when he talked about gun control and as the Post said, "After basically everything he said." The biggest increases for Sanders came when he talked about Wall Street, a theme he returned to throughout his debate performance.
The other Democratic candidates didn't see nearly the same surge in Google searches — except for former Virginia Sen. Jim Webb, after he complained about not getting equal time. Webb also got a spike in interest when he mentioned that his wife was an immigrant refugee.
Hillary Clinton got few searches, largely because she is already such a known quantity.
Former Maryland Gov. Martin O'Malley, who was banking on a breakthrough from the debate, garnered little Google interest. The Post story said Rhode Island Gov. Lincoln Chafee – who perhaps needed it most – got barely any attention on Google.
After the debate, some of the things people wanted to know about Sanders, according to the Post:
What did people want to know? Not ... exactly policy.

• bernie sanders age

• how old is bernie sanders

• bernie sanders net worth (Sanders did mention that he's not a millionaire like other candidates)

• bernie sanders wife

• is bernie sanders jewish