House Select Committee on Benghazi Chairman Trey Gowdy (R-S.C.) said in a statement Friday evening that he was pleased with how the interview with top Hillary Clinton aide Huma Abedin went.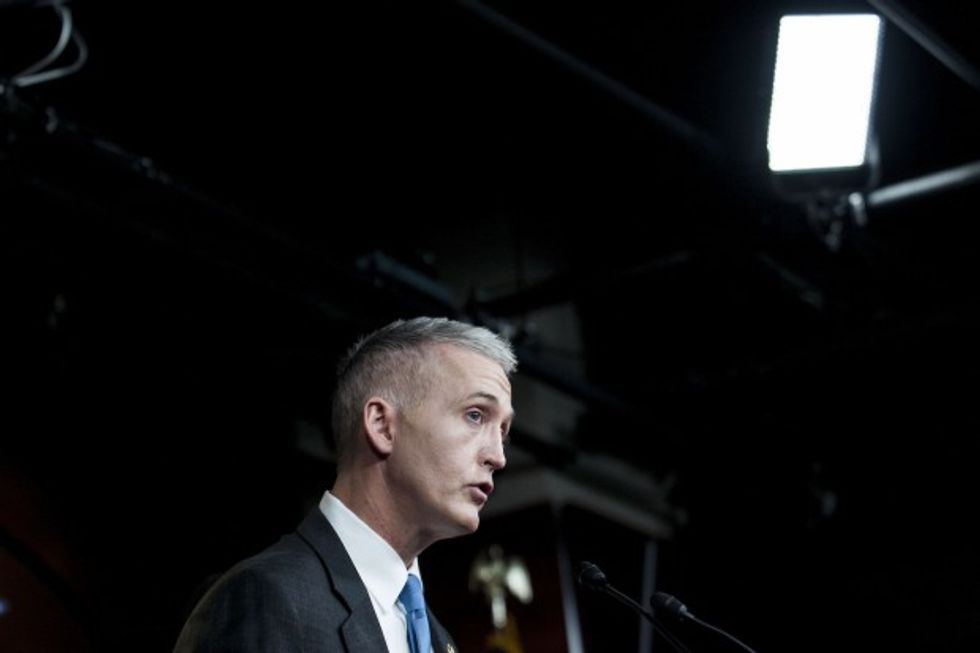 (Photo by Gabriella Demczuk/Getty Images)
"The interview with Ms. Huma Abedin has concluded," said Gowdy, who was not present in the interview. "She answered all questions posed by Members and staff, and the Select Committee on Benghazi greatly appreciates her willingness to take the time to voluntarily appear before the committee, as well as her service to the United States over a number of years."
"The information she provided will assist the committee in writing its final report," he added.
Abedin has been Clinton's trusted aide for several years. Married to former Congressman Anthony Weiner, Abedin has even drawn attacks from Republican presidential candidate Donald Trump.
Earlier in the day, the committee's top Democrat, Rep. Elijah Cummings (D-Md.) said he thought the questions had been fair.
Top #Benghazi Committee Democrat says @HouseBenghazi's questions of Huma Abedin were "overall fair." https://t.co/J4PZW7vGzE

— Benghazi Committee (@Benghazi Committee) 1445024524.0
As the committee prepares for Clinton to testify, it has fought back charges that is was put together chiefly as a way to weaken the likely Democratic nominee. Clinton has long argued this, but fuel was added to the fire when House Majority Leader Kevin McCarthy (R-Calif.) touted her lower poll numbers as a great success of the committee.
—
Follow the author of this story on Twitter and Facebook: