Vice President Joe Biden isn't out of the running for 2016, a close ally and adviser of the vice president wrote to former Biden staffers Thursday night.
After a strong performance by Hillary Clinton in the first Democratic debate face-off earlier this week, the mood among many Democrats seemed to be that Biden would not need to rush in and save the party from a slumping Clinton candidacy.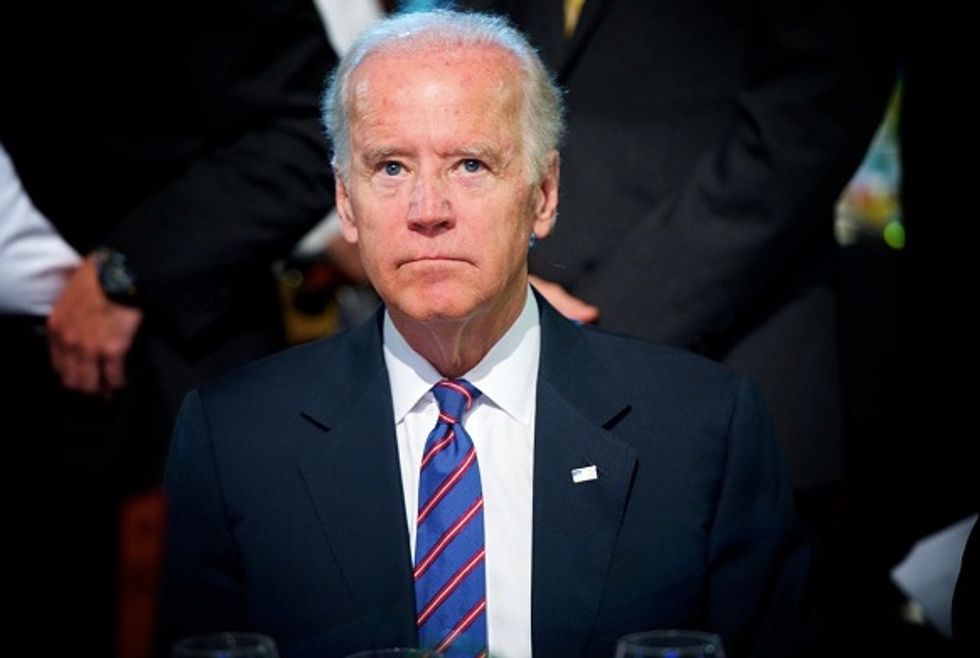 Earl Gibson III/Getty Images
That would not be the chief influence over the vice president, former longtime Biden chief of staff and former Delaware Sen. Ted Kaufman wrote, saying that a Biden White House run would be "an optimistic campaign" and "a campaign from the heart."
Politico obtained the text of the email:
Dear friend, A lot of you are being asked, and have asked me, about the direction and timing of the Vice President's thinking about a run for President.

All of you know well that the first and foremost consideration will be the welfare and support of his family. That's Joe Biden. ... He is determined to take, and to give his family, as much time as possible to work this through. ... If he runs, he will run because of his burning conviction that we need to fundamentally change the balance in our economy and the political structure to restore the ability of the middle class to get ahead. ...

And what kind of campaign? An optimistic campaign. A campaign from the heart. A campaign consistent with his values, our values, and the values of the American people. And I think it's fair to say, knowing him as we all do, that it won't be a scripted affair-- after all, it's Joe.

He believes we must win this election. Everything he and the President have worked for – and care about – is at stake. I know in the daily ups and down of the political swirl, we all get bombarded with the tactics. So sometimes it's good to take a step back and get real again. Let's stay in touch. If he decides to run, we will need each and every one of you – yesterday! Ted.