Cincinnati Bengals cornerback Adam Jones' interview with the NFL Network rendered the network's analysts nearly speechless — but it wasn't because of anything he said.
As Albert Breer joined Jones live in the locker room to discuss the Bengals' win over the Buffalo Bills Sunday, several other players in the background bared it all, seemingly unaware of the camera rolling.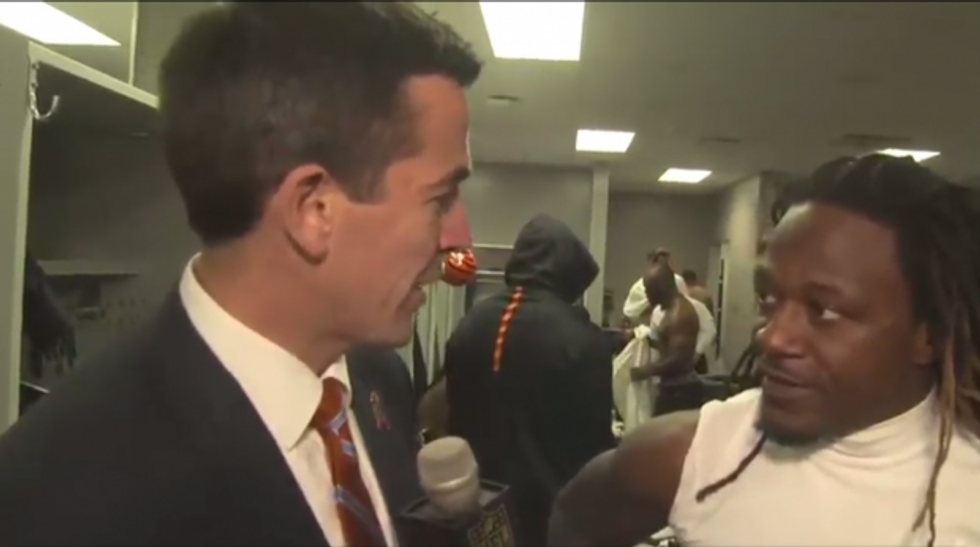 Image source: NFL Network
"Wowee zowee. What an interview," an "NFL GameDay Live" analyst managed to say after the brief interview aired.
"Yeah, that was interesting," another analyst said amid silence and snickers.
Watch the NSFW video at Deadspin here.